Economic and Financial History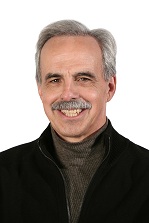 CARDOZA, Anthony L.
About
Anthony L. Cardoza (Ph.D., Princeton University, 1975; B.A., University of California at Davis, 1969) is Professor Emeritus of History at Loyola University Chicago, where has taught courses in Western Civilization, 20th century Europe, modern Italy, and contemporary international relations. He was Chair of the Department of History from 1999-2002 and a Visiting Professor of History at the University of Chicago in 2000.
Cardoza is a leading authority on modern Italian history, particularly in the subjects of class formation and aristocratic identity in the nineteenth century and the rise of fascism in the twentieth century. He is the author of Agrarian Elites and Italian Fascism: The Province of Bologna, 1901-1926 (Princeton University Press, 1983), recipient of the Howard R. Marraro Prize from the Society of Italian Historical Studies and named an Outstanding Academic Publication from Choice Magazine;Aristocrats in Bourgeois Italy: The Piedmontese Nobility, 1861-1930 (Cambridge University Press, 1997), recipient of the Howard R. Marraro Prize for best book in any period of Italian or Italian American History from the American Historical Association; andBenito Mussolini: The First Fascist(Longmans, 2005). Aristocrats in Bourgeois Italy was later translated and published in Italian as Patrizi in un mondo plebeio: La nobilta piemontese in Italia liberale (Donzelli Editori, 1999). Cardoza's interests also extend into urban history with his La Storia di Torino/The History of Turin(Einaudi, 2006), co-authored with Geoffrey Symcox. His latest book is A History of Modern Italy: Transformation and Continuity, 1796 to the Present (Oxford University Press: 2018).
Cardoza was named a Loyola University Chicago Master Teacher in 2011 and Loyola University Chicago Faculty Member of the Year for 2008. Early in his career, he earned the National Endowment for the Humanities-America Academy of Rome Prize Fellowship for 1976-1977 and the Best Unpublished Manuscript Award from the Society of Italian Historical Studies in 1975.
Research Interests
Modern Europe, history of elites, history of fascism, modern Italy.
Courses Taught
History 102: Western Civilization Since 1700
History 324: Modern Italy
History 330: Europe 1900 to 1945
History 331F: Fascinating Fascism
History 335: Europe since 1945
History 400: 20th Century Approaches to History
History 436: Topics in Modern European History 1870-1970
Selected Publications