International History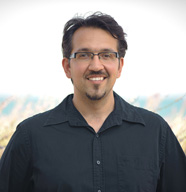 Edin Hajdarpasic
About
Edin Hajdarpasic (Ph.D., University of Michigan, 2008; B.A., New College of Florida, 2000) is Assistant Professor of History at Loyola University Chicago, where he teaches courses in Western Civilization; the modern Balkans; nineteenth-century Europe; and the Habsburg and Ottoman Empires.
Professor Hajdarpasic has published extensively on Balkan history, conflict and memory, religious and ethnic relations, nationalism, and the Ottoman legacy in Southeastern Europe. His forthcoming volume Whose Bosnia? Imagination and Nation-Formation in the Modern Balkans examines the politics of nation-formation in Bosnia-Herzegovina over the course of the long nineteenth century, a crucial period that witnessed the rise of several converging and competing national movements in the Ottoman and Habsburg Balkan provinces. By analyzing how Serbian, Croatian, and Muslim activists discovered and fostered identification with their co-nationals in Bosnia, who appeared simultaneously as their "brothers" and their "enemies," my study is a contribution to historiography of the modern Balkans and an engagement with larger methodological questions about the complex workings of nationalism.
In addition to these fields of study, Hajdarpasic's interests include film, museums, and other visual representations of the past; ethnography; and political theory. Hajdarpasic welcomes students interested in these areas and teaches courses focusing on these subjects.
Hajdarpasic is the recipient for numerous fellowships and awards, including the SSRC (Social Science Research Council) Book Fellowship, the ACLS (American Council of Learned Societies) Research Fellowship in East European Studies, the German Marshall Fund Dissertation Research Fellowship, a Fulbright-Hays Doctoral Dissertation Research Abroad Fellowship, and the Andrew W. Mellon Fellowship in the Humanistic Studies. Prior to teaching at Loyola, Hajdarpasic served as an instructor at the University of Michigan. Hajdarpasic was recently featured in the Member Spotlight in AHA Today.
Research Interests
Balkan, Eastern and Central European history; Ottoman and Habsburg Empires; nationalism.
Courses Taught
HIST 102: Evolution of Western Ideas and Institutions since the Seventeenth Century
HIST 291: Historical Methods Seminar
HIST 491: Nineteenth-Century Europe: Approaches and Historiography
HIST 300: Modern Balkans, 1800-2000: History, Fiction, Film
HIST 300C: The Ottoman Empire
HIST 300C: The Habsburg Empire
Selected Publications
Whose Bosnia? Imagination and Nation-Formation in the Modern Balkans (forthcoming).
"Imperial Publics: Reform, Patriotism, and the Press in Ottoman and Habsburg Bosnia," in Beyond Mosque, Church, and State: Negotiating Religious and Ethno-National Identities in the Balkans, edited by Theodora Dragostinova and Yana Hashamova (forthcoming).
"'But my memory betrays me': National Master-Narratives and the Ambiguities of History in Bosnia-Herzegovina," in Conflict and Memory: Bridging Past and Future in [South East] Europe, edited by Wolfgang Petritsch and Vedran Dzihic (Nomos, 2010), 201-214.
"Locations of Knowledge: Area Studies, Nationalism, and 'Theory' in Balkan Studies since 1989," Balkan Studies: Quo Vadis? (Vienna: Kakanien Revisited, 2009).
"Kosovo's Year Zero: From a Balkan Past to a European Future," with Emil Kerenji, Origins: Current Events in Historical Perspective, Vol. 2, No. 6 (2009).
"Museums, Multiculturalism, and the Remaking of Postwar Sarajevo," in (Re)visualizing National History: Museums and National Identities in Europe in the New Millennium, ed. Robin Ostow (University of Toronto Press, 2008), 109-138.
"Out of the Ruins of the Ottoman Empire: Reflections on the Ottoman Legacy in Southeastern Europe," Middle Eastern Studies, Vol. 44, No. 5 (2008), 715-734.