International History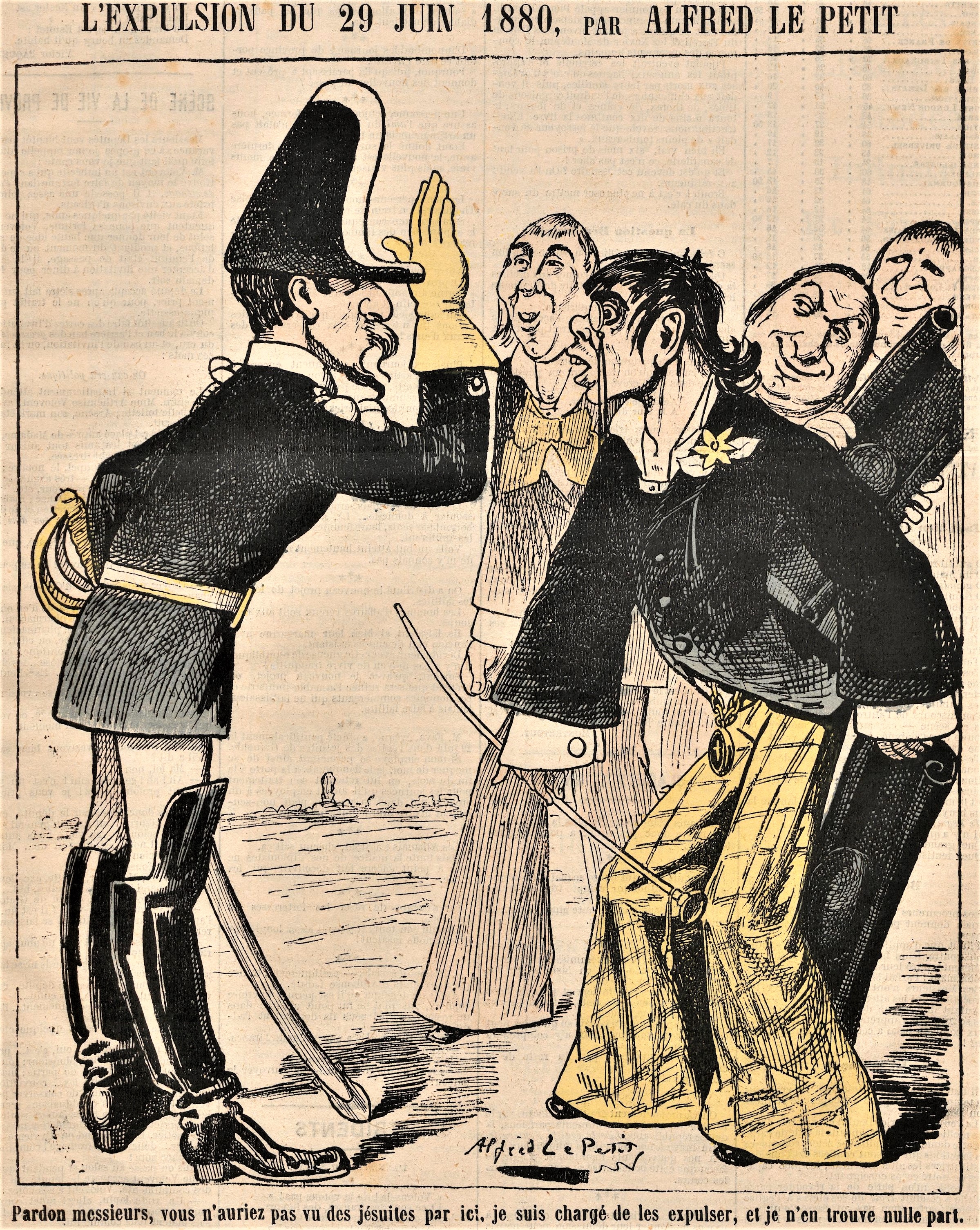 SCHLOESSER, Stephen, S.J.
Title/s: Professor
Pierre Teilhard de Chardin, S.J. Fellow
Specialty Area: Modern European Intellectual and Cultural
Office #: Cuneo Hall 431
Phone: 773.508.2221
Email:
CV Link: Schloesser CV
About
Stephen Schloesser, S.J. (Ph.D., Stanford University, 1999; B.A. University of St. Thomas, 1980) is Professor of History at Loyola University Chicago where he teaches courses in Western civilization, Modern European history, intellectual history, and histories of Catholicism and of Jesuits. In 2011, Schloesser came to Loyola from the Boston College History Department and the Weston Jesuit School of Theology (Cambridge, Mass.) where he had taught since 1999.
Schloesser is the author of Visions of Amen: The Theological Aesthetics of Olivier Messiaen (Eerdmans, 2014); and Jazz Age Catholicism: Mystic Modernism in Postwar Paris, 1919-1933 (University of Toronto Press, 2005). He is also the co-editor (with Jennifer Donelson) of Mystic Modern: The Music, Thought, and Legacy of Charles Tournemire (Church Music Association of America, 2014). His articles and reviews appear in journals such as Theological Studies, Catholic Historical Review, Shofar: An Interdisciplinary Jewish Review, Journal of Church and State, Journal of Interdisciplinary History, and Cristianesimo nella Storia (Bologna). Schloesser serves on the editorial board for the Catholic Historical Review.

In 2008, commemorating the fiftieth anniversary of Georges Rouault's death, Schloesser curated the Boston College exhibit Mystic Masque: Semblance and Reality in Georges Rouault, 1871-1958 and edited the accompanying catalog, Mystic Masque: Semblance and Reality in Georges Rouault, 1871-1958 (McMullen Museum of Art, Boston College, 2008).

Beginning in October 2012, Schloesser authored a two-year Tumblr site in commemoration of the bicentennial of the Restoration of the Society of Jesus (1814-2014) and a century of women's education at Loyola University-Mundelein College (1914-2014). He co-curated the exhibition Crossings and Dwellings: Restored Jesuits, Women Religious, American Experience, 1814-2014 mounted at the Loyola University Museum of Art (19 July-19 October, 2014); and, along with departmental colleague Prof. Kyle B. Roberts, organized the accompanying research conference. In 2017, the conference papers were published by Brill as Crossings and Dwellings: Restored Jesuits, Women Religious, American Experience, 1814-2014.
Schloesser has been the recipient of several awards and honors. In 2015, he received the Sujack Family Award for Faculty Research Excellence from Loyola Chicago's College of Arts and Sciences. His exhibit Mystic Masque (2008) received the Apple Valley Foundation's Curatorial Excellence Award; and his monograph Jazz Age Catholicism (2005) was awarded the John Gilmary Shea Prize from the American Catholic Historical Association. In 2004, along with pianists Hyesook Kim and Stéphane Lemelin, Schloesser received a grant from the Calvin College's Calvin Center for Christian Scholarship funding a collaborative performance and publication project on Olivier Messiaen's Visions of Amen. From 2005-2007, Schloesser served as the LoSchiavo Chair in Catholic Social Thought in the Joan and Ralph Lane Center for Catholic Studies and Social Thought at the University of San Francisco; in 2001-2002 as a Bannan Research Fellow at Santa Clara University; and in 1998-1999 as a post-doctoral in-residence fellow at the Erasmus Institute, University of Notre Dame. Schloesser is a past recipient of awards from the Charlotte W. Newcombe Fellowship (Woodrow Wilson Fellowship Foundation), the Bourse Chateaubriand (Ambassade Culturelle de France), and the Georges Lurcy Fellowship. During the academic year 2015-2016 he occupied the Jesuit Chair as Visiting Professor in the History Department at Georgetown University.
Research Interests
Intellectual and cultural history of France, 1789-present; histories of late-modern European music, religion, mysticism, Jesuits, and Catholic thought and culture
Selected Publications
"The Second Life of a Masterpiece: 'Three Small Liturgies of the Divine Presence'," Commonweal (December 30, 2020).
Review of Converts to the Real: Catholicism and the Making of Continental Philosophy by Edward Baring, H-France Review 20/213 (December 2020).
Review of Great Risks Had to be Taken: The Jesuit Response to the Second Vatican Council, 1958-2018 by Patrick J. Howell, S.J., Reading Religion (October 24, 2020).
"Spatial Crises: Nature-Grace, Vatican II, Immanent Frame," commentary on American Catholics and the Church of Tomorrow: Building Churches for the Future, 1925-1975 by Catherine Osborne, Syndicate (September 12, 2019).
"On the Advantage and Disadvantage of History for Life," essay for "Couture and the Death of the Real: A Response to Heavenly Bodies: Fashion and the Catholic Imagination," The Immanent Frame (September 28, 2018).
"1918—1968—2018: A Tissue of Laws and Choices and Chance," Theological Studies 79/3 (Sept 2018): 487-519.
Co-Editor (with Kyle B. Roberts), Crossings and Dwellings: Restored Jesuits, Women Religious, American Experience, 1814-2014 (Brill, 2017).
"History as Revelation: Léon Bloy, Flannery O'Connor, and Symbolist Exegesis of the Commonplace," in Mark Bosco and Brent Little, eds., Revelation and Convergence: Flannery O'Connor and the Catholic Intellectual Tradition (Catholic University of America Press, 2017), 10-50.
Review Essay: Two recent essay collections on Francisco Suárez, S.J. (1548-1617), Journal of Jesuit Studies 3/1 (2016): 85-93.
"Biopolitics and the Construction of Postconciliar Catholicism," A Realist's Church: Essays in Honor of Joseph Komonchak, ed. Christopher Denny, Patrick Hayes, and Nicholas Rademacher (Orbis, 2015), 147-166.

"Foreword," Marcel Hébert, Religious Experience in the Work of Richard Wagner, tr. Elizabeth Emery and C. J. T. Talar (Catholic University of America Press, 2015), vii-xix.

"Reproach vs. Rapprochement: Historical Preconditions of a Paradigm Shift in the Reform of Vatican II," introduction to 50 Years On: Probing the Riches of Vatican II, ed. David G. Schultenover (Michael Glazier / Liturgical Press, 2015), xi-l.
Visions of Amen: The Early Life and Music of Olivier Messiaen (Eerdmans, 2014).
"From Mystique to Théologique: Messiaen's «ordre nouveau», 1935-39," in God's Mirror: Renewal and Engagement in French Catholic Intellectual Culture in the Mid-Twentieth Century (ed. Katherine Davies & Toby Garfitt (Fordham, 2014), 129-161.
"'Dancing on the Edge of the Volcano': Biopolitics and What Happened after Vatican II," in From Vatican II to Pope Francis: Charting a Catholic Future, ed. Paul Crowley (Orbis, 2014), 3-26.

"Accommodation as a Rhetorical Principle: Twenty Years after John O'Malley's The First Jesuits (1993)," Journal of Jesuit Studies 1.3 (2014): 347-372.

"Fear, Sublimity, Transcendence: Notes for a History of Emotions in Olivier Messiaen," History of European Ideas 40.6 (2014): 1-31.

"The Composer as Commentator: Music and Text in Tournemire's Symbolist Method," in Mystic Modern: The Music, Thought, and Legacy of Charles Tournemire, ed. Jennifer Donelson and Stephen Schloesser (Church Music Association of America, 2014), 253-286.

Review Essay: "Recent Works in Jesuit Philosophy: Vicissitudes of Rhetorical Accommodation," Journal of Jesuit Studies 1/1 (2014): 105-126.