Faculty & Staff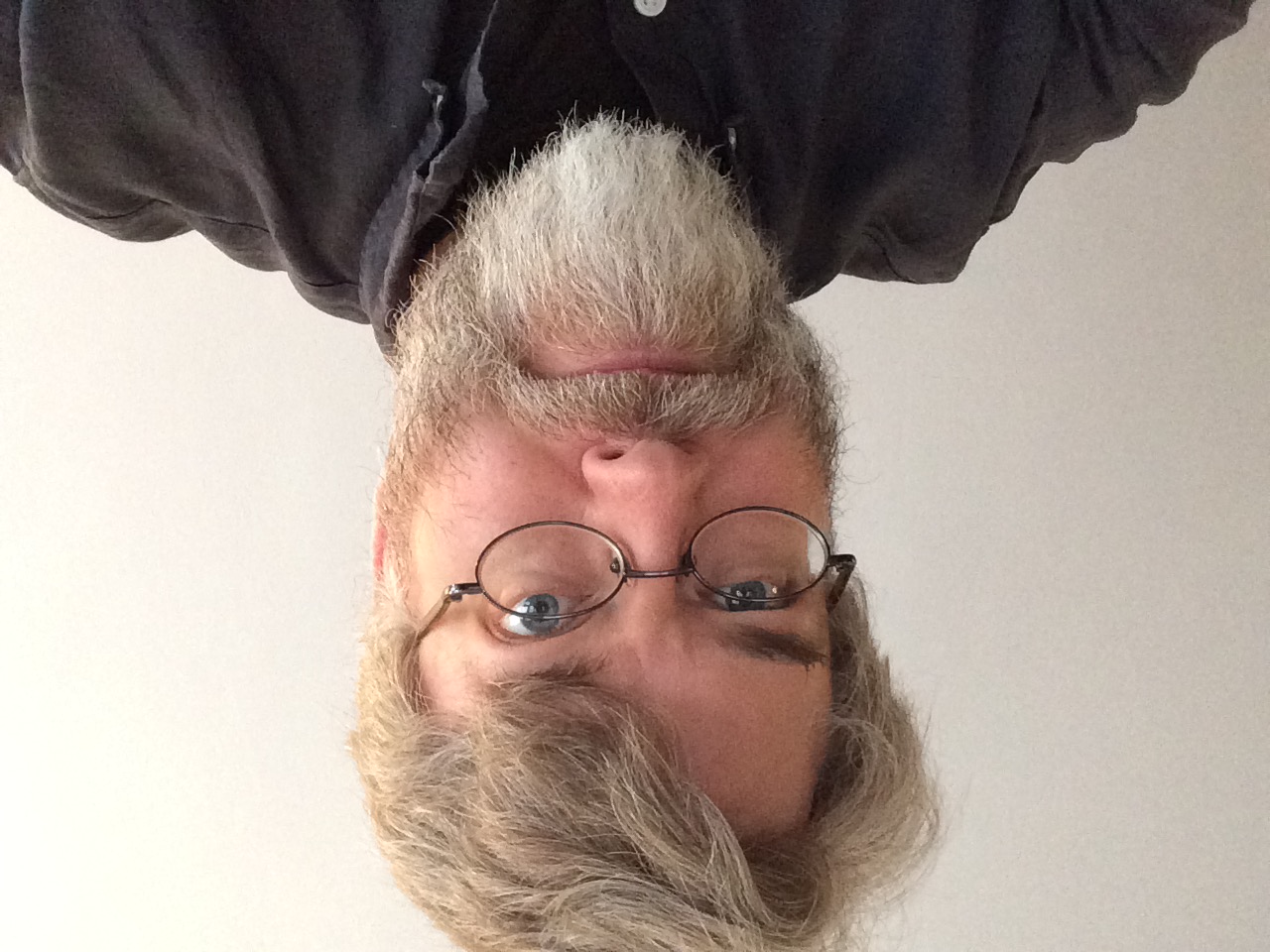 David Dault, PhD
Title/s: Assistant Professor of Christian Spirituality
Office #: WTC-LT #637
Phone: 312-915-7467
Email: ddault@luc.edu
CV Link: CV_David_Dault
About
David Dault - Loyola IPS Website Bio update - June 2023 revision
David Dault spends his time with one foot in the academy and one foot in the world of television, radio, and podcasting. At IPS, he oversees the programs for Christian Spirituality and Spiritual Direction. Beyond Loyola, he is also an award-winning screenwriter, media producer, consultant, and radio host.
Professor Dault joined the IPS faculty in 2019. Prior to this, he held teaching positions at Garrett-Evangelical Theological Seminary in Evanston, Illinois, Christian Brothers University in Memphis, Tennessee, and American Baptist College, an Historically Black College in Nashville, Tennessee. From 2017 to 2022 he served as Visiting Scholar for Theology and Media at the Zygon Center for Religion and Science at the Lutheran School of Theology in Chicago.
From 2013 to 2018 he served as Executive Director of the Chicago Sunday Evening Club, a faith-focused media company, producing television, radio, and live events across the midwest. From 2002 to 2007 he served as Pastor of Central Presbyterian Church in Culleoka, Tennessee.
He currently serves as the President of the Society for Comparative Research in Iconic and Performative Texts (SCRIPT) [link: www.script-site.net], and as Vice-President of the Association of Jesuit Colleges and Universities Conference on Pastoral, Theological, and Ministerial Education. He also serves as an editor at Commonweal Magazine.
Professor Dault is the host of the weekly radio show, Things Not Seen: Conversations About Culture and Faith [link: www.thingsnotseenradio.com], and is the co-host of The Francis Effect podcast [link: www.FrancisFXPod.com].
Degrees
D. (2009), religion (theological studies, Jewish studies), Vanderbilt University
A. (2006), religion (Jewish studies, biblical interpretation), Vanderbilt University
A. (2002), theological studies, Columbia Theological Seminary
A. (1993), philosophy, The University of the South
Research Interests
Cultural material approaches to religion
Theological hermeneutics
Religion and the law
History of Christian thought
Trauma-informed pedagogy
Nuclear security and non-proliferation
Professional & Community Affiliations
President, Society for Comparative Research in Iconic and Performative Texts (SCRIPT)
Vice-President of the Association of Jesuit Colleges and Universities Conference on Pastoral, Theological, and Ministerial Education
Secretary, Board of Directors, Chicago Bible Society
Mandatum, conferred by Bishop David Choby, Diocese of Nashville, January 2009
Editor (podcast), Commonweal Magazine
Editor (law and religion), The Bias, Institute for Christian Socialism
Current memberships in professional societies include: American Academy of Religion, American Printing History Association, Catholic Theological Society of America, Christian Legal Society, Religion Communicators Council, Religion News Association, Society of Biblical Literature, Society for the Study of Christian Spirituality, Spiritual Directors International
Recent Awards
2022 Wilbur Award, Religion Communicators Council, Best Podcast Series
2019 Wilbur Award, Religion Communicators Council, Best Podcast Episode
2016 Excellence in Religion Reporting, 2nd place, Religion News Association
Courses Taught
Current courses taught include
Foundations of Christian Spirituality
Ignatian Spirituality
Media for Ministry and Mission
Past courses taught include
Christian Origins (New Testament survey)
Literature of Ancient Israel (Old Testament survey)
Leadership in Social Justice Organizations
Special topics courses taught include
Canon Law
The Book of Isaiah
Spiritualities of the Old Testament
Selected Publications
Books
The Accessorized Bible, Yale University Press, forthcoming 2023
The Covert Magisterium: Theology, Authority, and the Question of Scripture, Lexington / Fortress Academic, forthcoming 2024
Book chapters
"Theology and Media," Theologians and Philosophers Using Social Media: Advice, Tips, and Testimonials, Thomas Jay Oord; SacraSage Press, 2017
"The Domestication of Theological Imagination: The Role of Bible Production in the Ideological Control of Reading," Imagination, Ideology, and Inspiration: Echoes of Brueggemann in a New Generation, Robert Williamson and Jonathan Kaplan; Sheffield Phoenix Press, 2015
"Catholic Reasoning and Reading Across Traditions," Interreligious Reading After Vatican II: Scriptural Reasoning, Comparative Theology, and Receptive Ecumenism, eds. David Ford and Frances Clemson; Wiley Blackwell, 2013
"To the Void: Karl Barth, Yves Klein, and Lou Reed's Metal Machine Music," Secular Music and Sacred Theology, ed. Tom Bedouin; Liturgical Press, 2013
"Rosenzweig and Derrida at Yom Kippur," in Other Testaments: Derrida and Religion, ed. Yvonne Sherwood and Kevin Hart; New York: Routledge, 2005
Selected recent comments from students
I really enjoyed the class. You are actually a master teacher in the medium of on-line classes... I would like to say that the seminar you presented was the epitome of how graduate education should be presented.
I just wanted to say now that the class is over that this has been one of the my favorite classes at IPS. I know I didn't talk much at all in our discussion sections. My anxiety makes me more of a listener. However, I just wanted you to know that I appreciate everything you and the other participants talked about this semester. I felt seen, and I feel blessed to have been able to be a part of it.
I am deeply grateful for the space of learning and companionship you fostered this semester.