GlobalProtect
Download and Install GlobalProtect
Download and install the appropriate version of the GlobalProtect application from one of the following links:
Mac OS X users running High Sierra (10.13.2) and above: After installing the GlobalProtect application, navigate to Apple menu > System Preferences > Security & Privacy. In the resulting window, click the "Allow" button next to the text 'System software from developer "Palo Alto Networks" was blocked from loading'.
Access Resources
1. Launch the GlobalProtect application, enter "secureaccess.luc.edu" in the Portal field if prompted, and click Connect.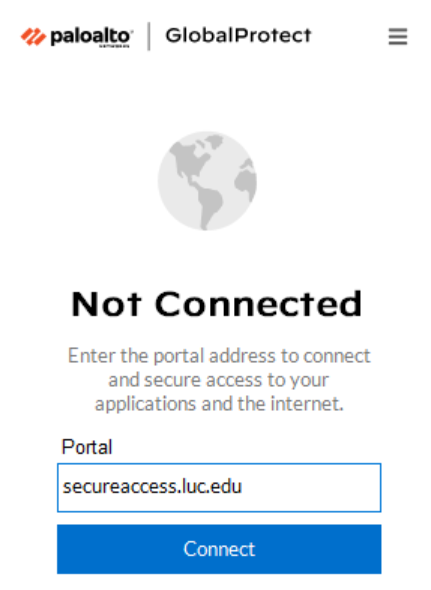 2. A window will pop up asking for login details. Enter your UVID and password, then click Connect.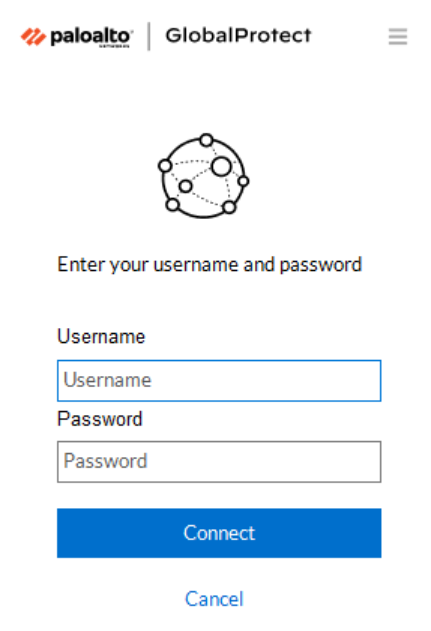 3. Depending on what you have selected as your preferred multi-factor authentication method, you will either be prompted to enter a code or to complete authentication via another method (such as a push notification or phone call). Follow the on-screen prompt to complete the authentication process.
4. Once you have successfully authenticated, the client's status will change to Connected. You are now connected to LSA.