Mobile
Requires iOS 8.0+ (iPhone, iPad, or iPod touch) or a device running Android 4.4+
1. Search for "GlobalProtect" in the App Store. Install the app shown below.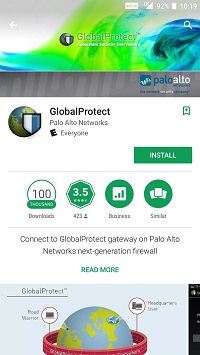 2. Once installed, locate and open GlobalProtect. Read the EULA and choose "Accept" if you accept the terms. If you choose not to accept, you will not be able to use the app.
3. Touch the text field next to "Portal" near the top of the screen.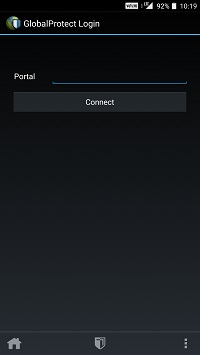 4. Configure the new connection using secureaccess.luc.edu. Touch "Connect" in the center of the screen.
5. Enter your UVID and PIN, and touch "Connect". Please note: the "password" field only accepts your SecureAuth PIN (the one you set up for use with LSA), not your regular password.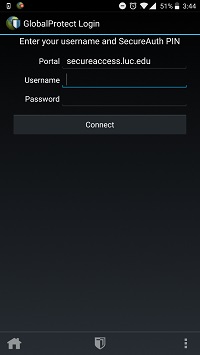 6. An eight-digit token code will be sent to you via email or text message. Enter that into the "Secure ID" text field and touch "Connect".
7. You will receive a connection request screen, Touch "Ok".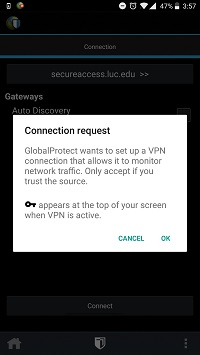 8. You should now be connected to LSA. To verify your connection, look for "LSA (secureaccess.luc.edu)" written in green with a check mark next to it. To disconnect from LSA, simply touch "Disconnect".