Loyola Secure Transfer Instructions
Loyola Secure Transfer is a file sharing service available to all Loyola students, faculty, and staff with a valid UVID. Share files with other users in an easy, fast, and secure way that gives you as much control over the downloads as you desire. It can also be used to send messages that are not permitted by DLP.
Compose a new message
Log in with your UVID and Loyola password: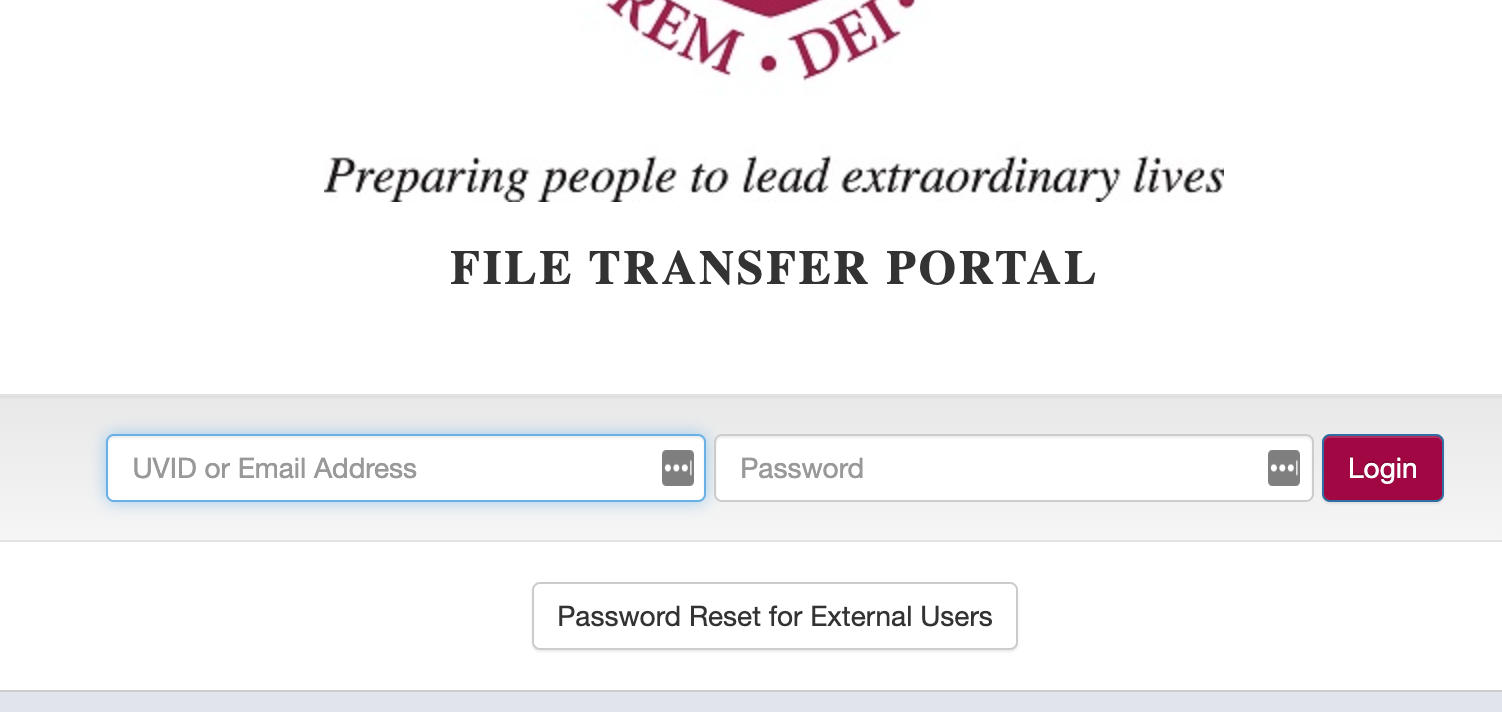 Logging in will automatically take you to the compose section.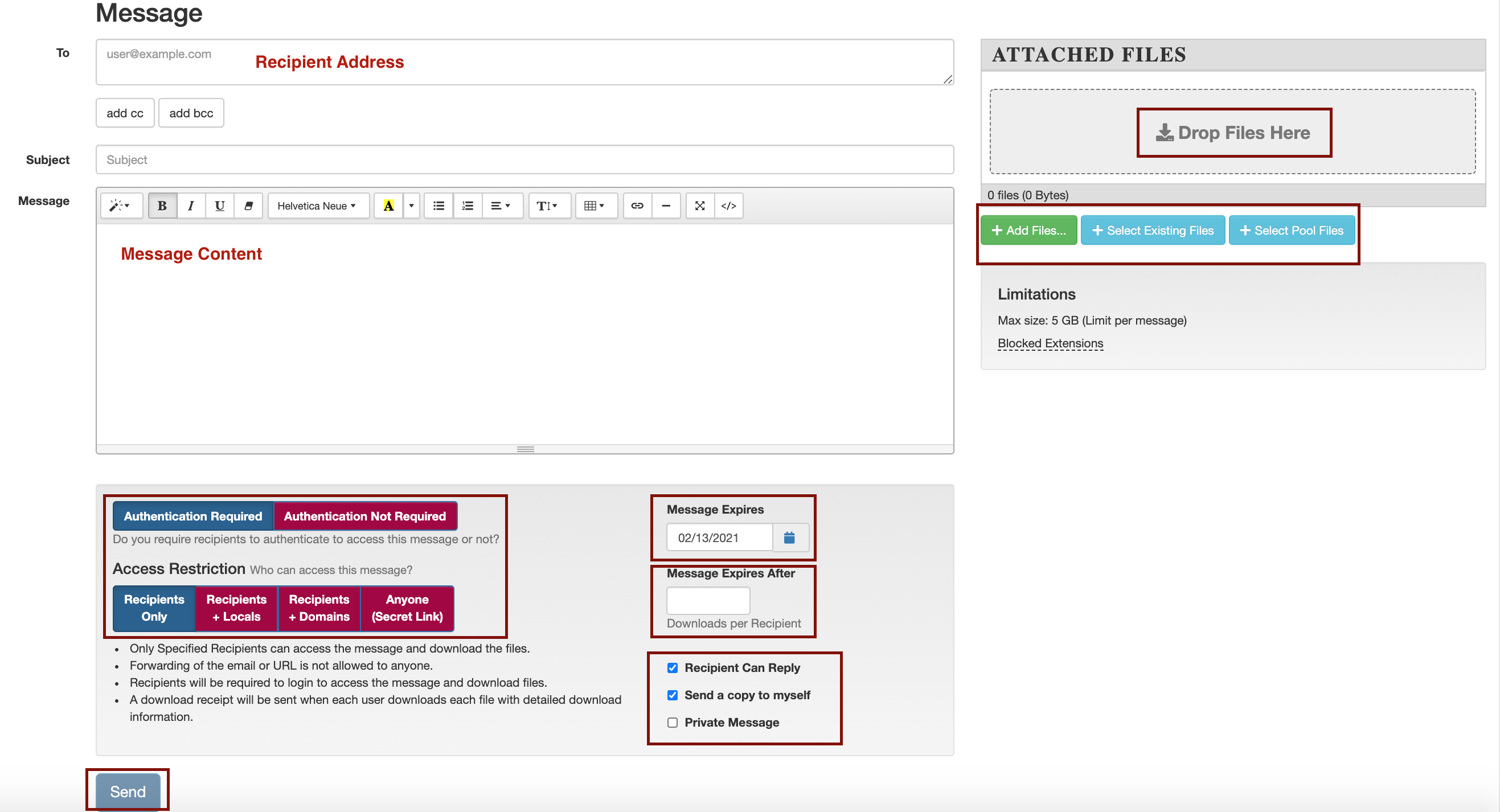 To send a file you need to type your recipients email address, add a subject line, compose your message content, and add your attachment.
To add a file, you can click on the add files button and select the file from your computer. Or you can drag a file from your computer to the "Drop files here" box.
The bottom of the compose section shows the default settings for sending a file from Loyola Secure Transfer – Email authentication is recommended.
By default, the recipient won't be able to access the file 10 days after you send the message. To change the expiration date, click on the calendar popup and select a new date. If you want the link to stop working after a certain number of downloads you can enter the number of times each recipient can access each file in your message.
Click on Send at the bottom of the page to send your message.
FileLinks - A FileLink is a link to an individual file. You can send this link to anyone without having to create a message or set specific recipients. Only people you have sent the randomized link to will be able to download the linked file.

File Requests - A File Request is a way to request files from someone. When you've submitted their details, they will get an email with a unique link that can be used to send the requested files to you.

Have an issue or concern? Contact the ITS Service Desk by logging an incident, via email at ITSServiceDesk@luc.edu, or via phone at 773-508-4487.