Personal Firewall
A personal firewall is another way to protect your computer. You may not be aware of it, but your computer is communicating or listening on a large number of network ports. These ports are affiliated with specific services that your computer either uses or provides. For instance, in order for you to look at this web page, your computer is allowing tcp traffic on port 443 (this can be changed, but the default port for HTTPS traffic is port 443). If you were to block port 443, you would be unable to view HTTPS web pages. However, certain programs shouldn't need to communicate via that port. For instance, Notepad should not need to communicate across port 443. If it attempts to do so, that might be a sign of a problem with your system. In addition to monitoring communications from your computer, a good firewall will also monitor communications directed towards your computer.
A good personal firewall will allow you to identify which programs are communicating via the network, as well as what ports and protocols they are using.
NOTE: Individuals that utilize Loyola Secure Access (LSA) to connect remotely to University resources, are required to have an up to date firewall that is actively running. If the computer is not running a firewall, your system will connect but you will not be able to access internal resources.
Windows
On Windows 10, you have the Microsoft Defender Firewall. You can access it by going to the Windows Security section in Settings (Start button > Settings > Update & Security > Windows Security > Firewall & network protection). If your firewall is active, you will see an image similar to the one below.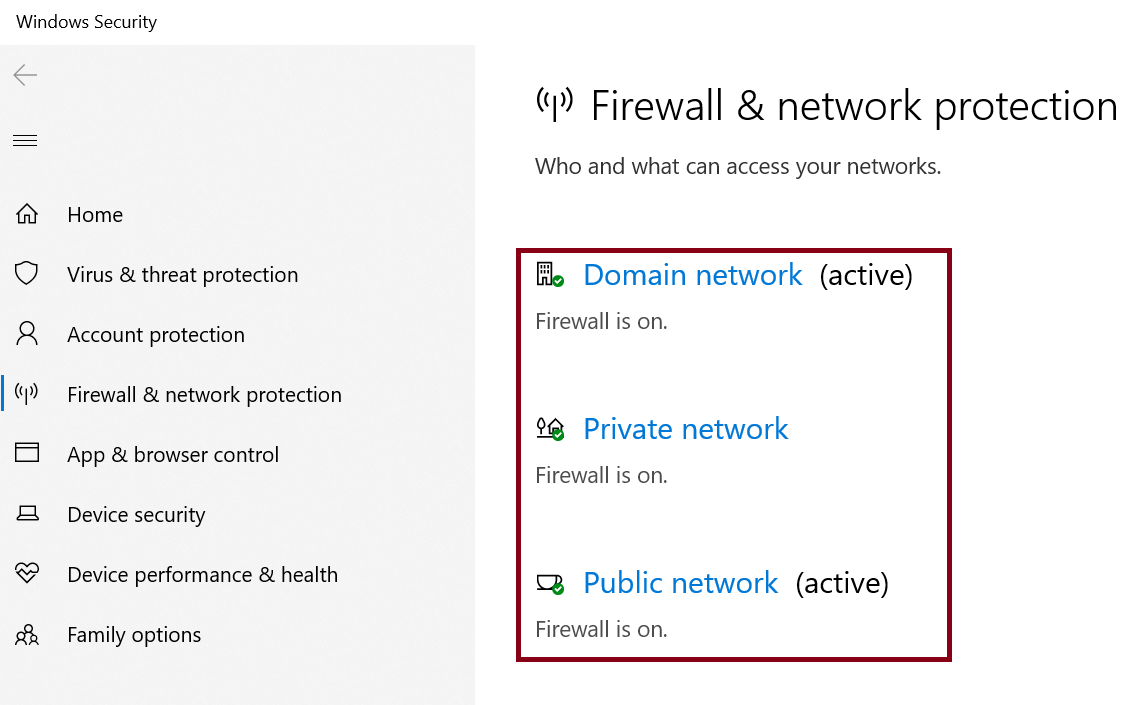 If your firewall is turned off, you should turn it on. To do so, click on the network profile it is currently off for, and then click the toggle switch to On.
macOS
A personal firewall is also built into macOS. To get there, go to System Settings > Security & Privacy > and lastly click on the Firewall tab. Ensure that the firewall is turned on like the screenshot below.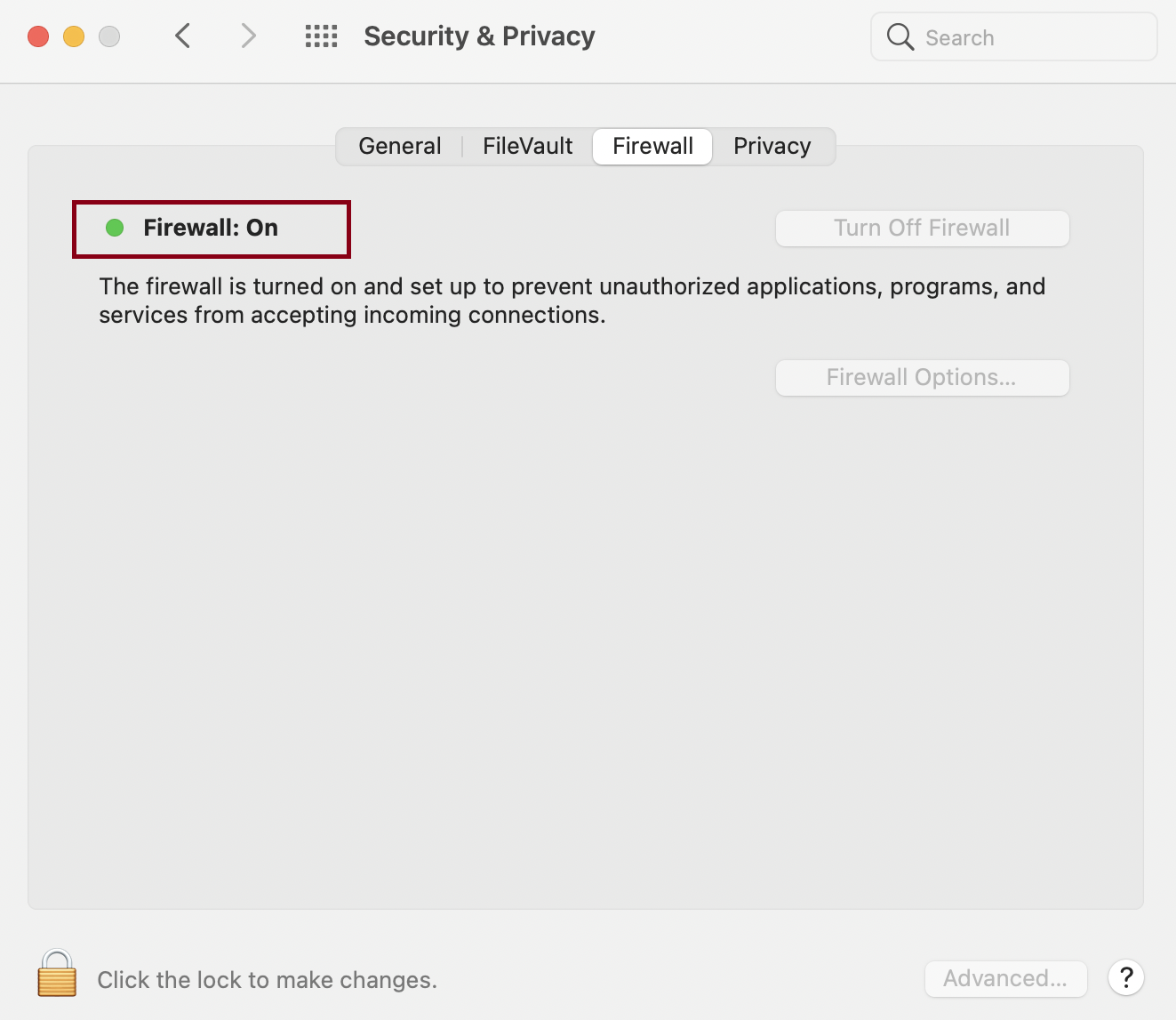 Have an issue or concern? Contact the ITS Service Desk by logging an incident, via email at ITSServiceDesk@luc.edu, or via phone at 773-508-4487.
Last Modified: Tue, February 16, 2021 9:00 AM CST