Windows Defender
Windows 10 allows users to check the settings and status of their Microsoft Defender anti-virus/anti-malware. Checking status can be done using the following steps.
1. Click the start button in the lower left-hand corner.
2. Select settings by clicking the gear icon. The settings window will open.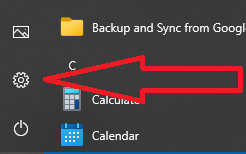 3. Select "Update & Security" by scrolling down to the bottom of the settings window.
4. Once the Update & Security window opens, you can select "Windows Security" from the menu selections.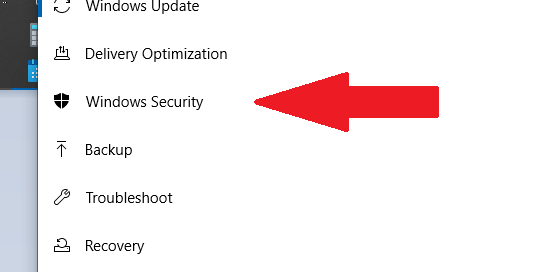 5. At the top of the Windows Security screen select "Open Windows Security".

6. In the next window, click on the Virus and Threat Protection icon.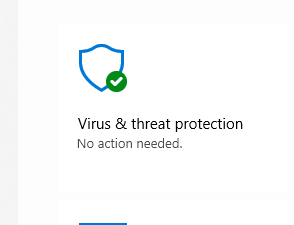 7. The Virus and Threat Protection window will open. From there, you can see the status of your virus and threat protection. You can also see that the virus signatures are up to date.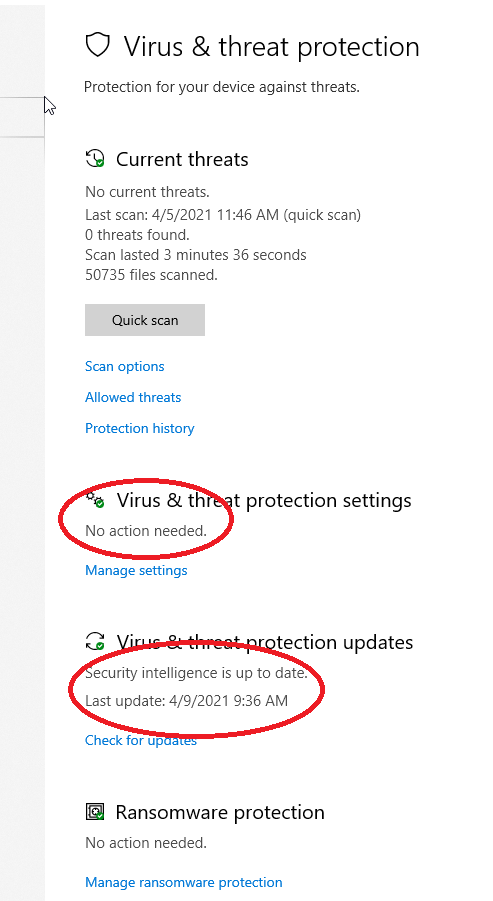 Please contact the ITS Service Desk if you have any questions about Microsoft Defender.
Last Modified: Fri, April 9, 2021 10:31 AM CDT