LLM in Rule of Law for Development (PROLAW)
The Master of Laws (LLM) in Rule of Law for Development is a practice-oriented degree for law graduates and lawyers. You will receive the advanced training and skills you need to inspire, lead, and manage efforts to strengthen both the rule of law and prospects for national development in your country and geographical region.
Our commitment to you
Upon graduation with an LLM in Rule of Law for Development from Loyola, you will possess the following knowledge, skills, and professional values:
Knowledge
You will comprehend how the rule of law develops in society and the role and practices of domestic and international institutions in establishing and maintaining the rule of law. You will be able to describe legal methods and concepts employed when carrying out rule of law initiatives. You will also comprehend the current frameworks for sustainable development, the environment and the rule of law, and the dynamic relationship between models of governance and the rule of law.
Skills
You will be able to:
Conduct research on rule of law and development topics and carry out assessments of rule of law problems
Draft documents relating to rule of law and development
Develop a conceptual framework or theory of change to create optimal sequencing of legal reform for development
Support the implementation of rule of law initiatives which take into account varied legal cultures and systems
Guide rule of law initiatives and economic activity that are consistent with the United Nations' Sustainable Development Goals
Develop and manage rule of law programs, projects and national initiatives that employ appropriate methods and project management tools
Prepare funding proposals for rule of law projects
Advise on how applicable institutional and legal frameworks facilitate or place limitations on rule of law initiatives
Devise and apply strategies for effective international and inter-organizational engagement and cooperation for rule of law and governance development in conflict prevention, reducing state instability, and peacebuilding
Professional Values
You will be able to inspire, lead, and manage efforts to strengthen the rule of law and prospects for national development, considering the interests of all stakeholders, incorporating diverse viewpoints, being willing to accept iterative progress, and respecting equality and human rights.
By the numbers
99%
OF PROLAW GRADUATES ARE EMPLOYED AFTER GRADUATION
61
COUNTRIES ARE REPRESENTED AMONG PROLAW GRADUATES
6
BILLION PEOPLE LIVE IN A COUNTRY WHERE RULE OF LAW IS DECLINING
Curriculum
You can complete this 27 credit LLM degree in one academic year, or over two years. This blended virtual and in-person degree includes online study and one term of in-person classes at our Loyola Rome Center campus in Italy. There is one annual program intake each year, in the fall.
The curriculum combines theory with practice in the course work, allowing you to gain both the knowledge of key topics and issues, and the skills all rule of law professionals need to work effectively on rule of law and development matters. Your courses will be taught by experienced practitioners who have multijurisdictional experience in supporting national initiatives aimed at improving the rule of law.
Fall Term
History, Theory and Practice of Law for Development
Research and Writing on the Rule of Law
Principles of International Economic Law
Comparative and Ethical Lawyering for the Rule of Law
Spring Term
International Development Architecture
Theory and Practice of Assessments in Rule of Law Advising
Design of Rule of Law Programs and Proposal Preparation
Rule of Law Project Management, Monitoring and Evaluation
Rule of Law in Conflict Prevention and Peacebuilding
Summer Term
Rule of Law Capstone Project
The curriculum is supported by the Rule of Law Lecture Series with prominent rule of law professionals.
Degree Requirements
To earn a PROLAW LLM, you must complete 27 credit hours of coursework, including nine courses and a major rule of law capstone project, while maintaining the GPA requirement. Visit our Registrar for a complete list of degree requirements, academic calendars, and registration process.
Admission
To apply to the program, you must possess a bachelor's degree from an accredited college or university or the international equivalent as well as a primary law degree. Additionally, you should demonstrate an interest or experience in rule of law and governance matters through past work or volunteer experience.
AUGUST 1:
Application deadline, fall enrollment only
Outcomes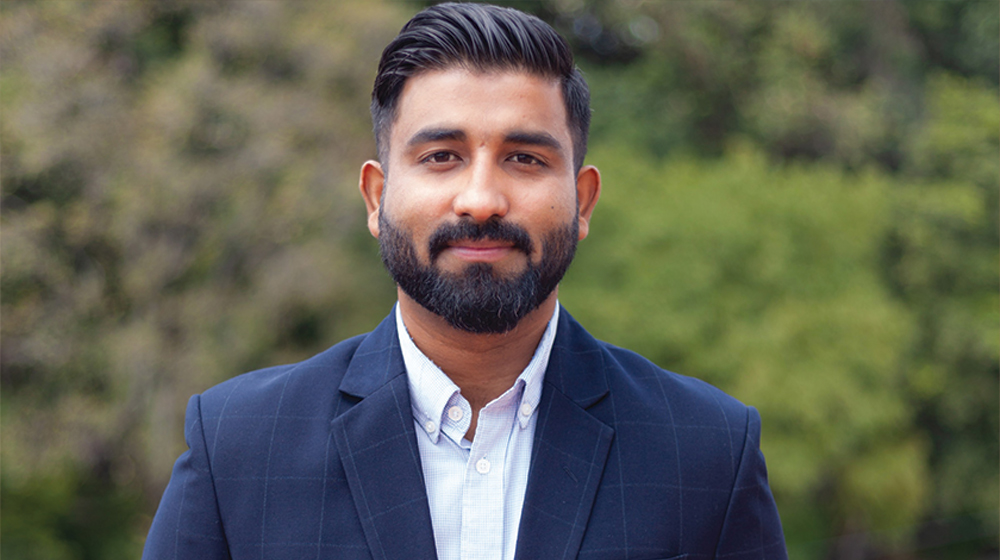 Anurag Devkota
ALUM, NEPAL
Human Rights Lawyer, Law and Policy Forum for Social Justice (LAPSOJ)
"PROLAW helped shape my career in the rule of law field. The needs-assessment, international development architecture theories and comparative lawyering skills obtained in the program were central to my work."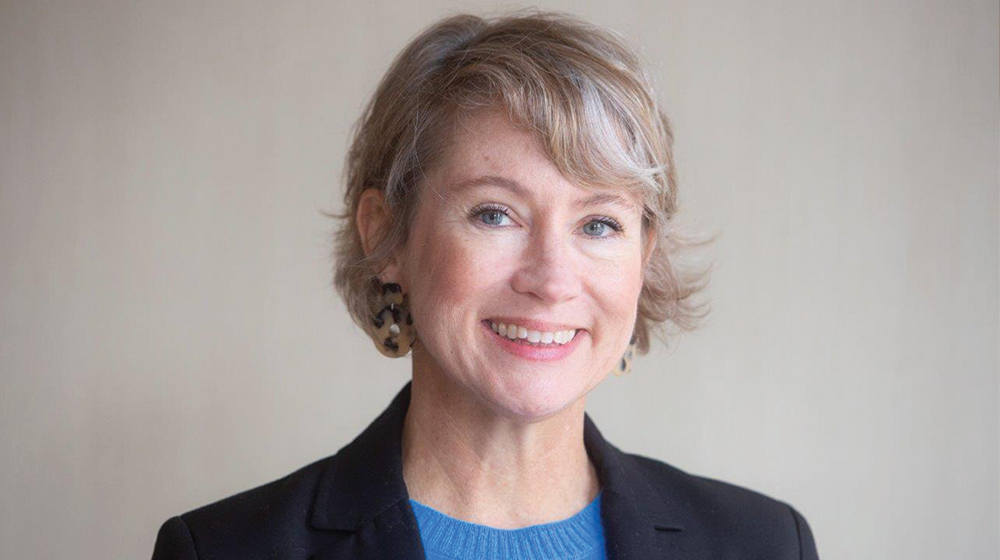 Emily Patterson
ALUM, USA
Senior Legal Counsel, GD Alliance
"The curriculum focuses on both the theoretical aspects of development and how to design effective and sustainable development programs, which allowed me to be more structured and impactful in my work."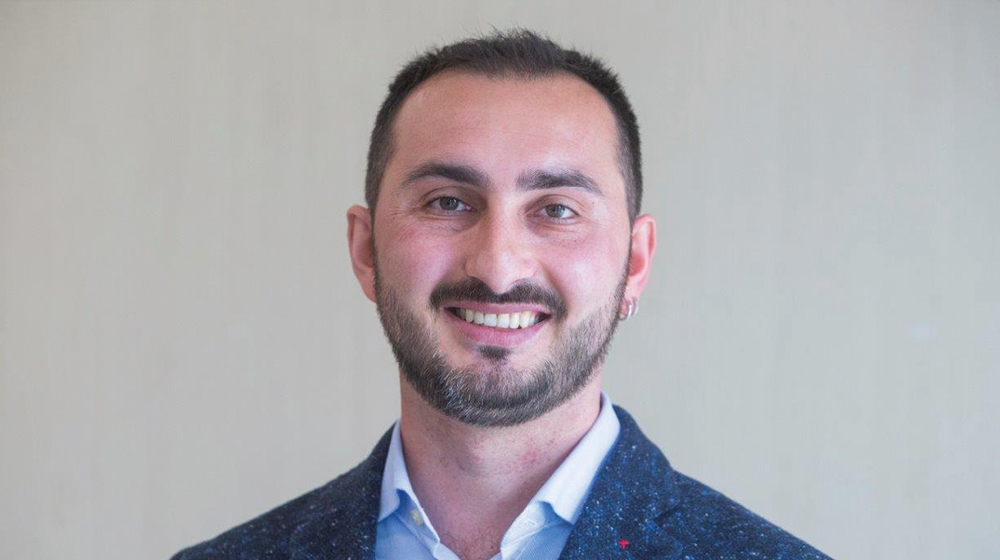 Ashot Agaian
ALUM, UKRAINE
Legal & Judicial Specialist, USAID Ukraine New Justice Program, Chemonics Inc.
"PROLAW gave me a better understanding of development work. Having learned about the different legal systems and how the rule of law has developed, I can be more effective and successful in my project designs by tailoring the objectives and activities to the specific needs of the particular country."
FAQs
Who are my classmates and what can I expect from the program experience?
Loyola's PROLAW program attracts a diverse student population. It is comprised of attorneys with practice experience and/or experience in the rule of law field. The program follows a cohort model, where you take your courses in a prescribed order with the same group of students. Your PROLAW cohort will be from around the world. Typically, each cohort has representation from fifteen countries with men and women with 2 to 15 years of professional work experience. You will find your fellow students will bring a wealth of experience and perspectives to your studies.
Courses are taught by experienced practitioners who have multijurisdictional experience in supporting national initiatives aimed at improving the rule of law. Fall courses are offered online, asynchronously, through Loyola's learning management system. Students will undertake their spring term courses at Loyola's Rome Center campus in Italy. You will find that this experience will help you establish unique bonds with your fellow students, enhancing your learning and expanding your network. The Rome location provides opportunities to develop valuable networks with leading international rule of law, development and humanitarian relief organizations headquartered in Rome, as well as other Italian and European institutions.
For students interested in completing the program at a slower pace, there is an option to complete over 5 terms, two academic years. This part-time option provides more flexibility for busy professionals. Students begin the program with a series of required foundational courses online but are still required to partake in a term abroad at Loyola's Rome Campus in Italy. Students complete the program with a capstone project delivered at the end of the second academic year. Students interested in the part-time option should communicate their interest, during the application phase or as soon as possible, via email at prolaw@luc.edu.
How do I pick my capstone project topic?
The capstone project allows you to apply the knowledge and skills gained through the program to your own area of interest. Past students have focused their projects on: avoiding conflict or re-building peace and security following conflict; protecting vulnerable citizens from violence, displacement and trafficking; strengthening constitutions and key governing institutions; spurring economic development and trade; building inclusive economies where men and women have equal opportunities; preventing and combating corruption; providing access to justice; and mitigating the consequences of climate change on the poor. Some students have chosen to develop their projects together with an external organization, thereby supporting its efforts to address a specific problem or challenge within its mandate and providing a close collaboration opportunity.
Is an internship required?
There is no required internship in the program. Several students have chosen to complete relevant internships after the end of the program at organizations such as the World Bank, Organization of American States, International Development Law Organization, International Institute for the Unification of Private Law, UN Department of Peacekeeping Operations, UN Food and Agriculture Organization, UN International Fund for Agricultural Development, UN World Food Program, African Union, and the international criminal tribunals. Students are responsible for securing their internships, but the program offers application support and several internship stipends to successful applicants.
As an international student, can I practice law in the US with the LLM degree?
International students with an LLM degree cannot practice law in the United States or sit for the bar examination with this degree. If you received a law degree from outside the United States and are thinking about becoming an attorney licensed to practice in the United States, we suggest you research attending law school to get a Juris Doctor (JD) degree.
Can I have my credits transferred from another program or university?
Due to the unique nature of the PROLAW program, all of the courses in the Rule of Law for Development LLM are mandatory and there is no opportunity for students to transfer credits from other programs or institutions.
What are the additional application requirements for international applicants?
Most international applicants are required to submit a current official TOEFL, IELTS, Duolingo, or Pearson Test of English (PTE) score report. The law school requires the following minimum overall scores: TOEFL 95 (IBT) with minimum scores of 24 in the writing and reading sections, IELTS 7 with minimum scores of 7 in the writing and reading sections, Duolingo 125, and PTE 75. Scores must be received directly from the testing service and are valid for two years from the test date. Loyola's code for receiving official TOEFL and IELTS scores is 1412. The English Proficiency Exam requirement is waived for applicants from the countries listed here, or who are currently completing or who have completed a bachelor's degree or master's degree in the U.S. or at a recognized institution in the listed countries at which the language of instruction is English. Note that Loyola offers admission through the international conditional admission program (ICAP) for students who have demonstrated academic achievement, but who may need additional English language preparation in order to succeed in their courses. Contact prolaw@luc.edu for more information.
If you have non-U.S. educational credentials, you are required to submit your official education credentials (e.g., transcripts, mark sheets, degree certificates, graduation diplomas, etc.) and evaluation fee directly to any NACES (National Association of Credential Evaluation Services) member company or the Law School Admission Council (LSAC). Please note that only official documents should be submitted to the transcript evaluator, as Loyola only accepts official documents and not copies. You should request a General Evaluation with Grade Average. You should request your chosen evaluation agency to send the evaluation directly to Graduate & Professional Enrollment Management (GPEM) at gradapp@luc.edu, and that they send your evaluated transcripts along with the report. Learn more completing your transcript evaluation here.
What are the costs to undertake the PROLAW LLM and does the school of law provide financial support?
The PROLAW LLM program consists of 27 academic credit hours. The tuition rate in 2023-24 is $1,765 per credit hour, equating to a total tuition cost for the program of $47,655. In addition, you will need to pay $125 in student technology fees for both the fall and spring terms. You will also need to pay the $180 student development fee and $170 CISI health insurance fee for the spring term at the Rome campus. All fees are payable in the first term of the year. Note that the vast majority of course resources are available electronically for free, but you may be required to purchase textbooks or online program access codes as a mandatory requirement of the course.
Applicants who want to be considered for scholarships will need to review the available financial support opportunities and follow the outlined instructions to apply. Scholarships are awarded to admitted students, of any nationality, on a merit and needs basis. Applicants seeking financial assistance should investigate funding sources in their home countries. US citizens and permanent residents may qualify for one of the financial aid programs offered by the Loyola University Chicago. Please consult the Loyola University Chicago Financial Aid Office.
Could you describe the alumni network?
More than 220 women and men from over 60 countries have attended the program since its launch in 2011. Most graduates have returned to their home countries or regional organizations across five continents and have become recognized rule of law leaders in their communities. Others have launched successful international careers. The PROLAW Alumni Network is an alumni-led initiative that aims to provide professional resources to fellow PROLAW students and alumni, and serves as a forum to foster a strong international rule of law community with strong ties to the PROLAW program.
Rule of Law for Development Program
Loyola's Rule of Law for Development (PROLAW) program is a unique academic and experiential learning program that prepares students for jobs in the U.S. and abroad in the growing rule of law and development field, allowing for wide-ranging career options in the public, private, civil society and academic sectors.