JD Admissions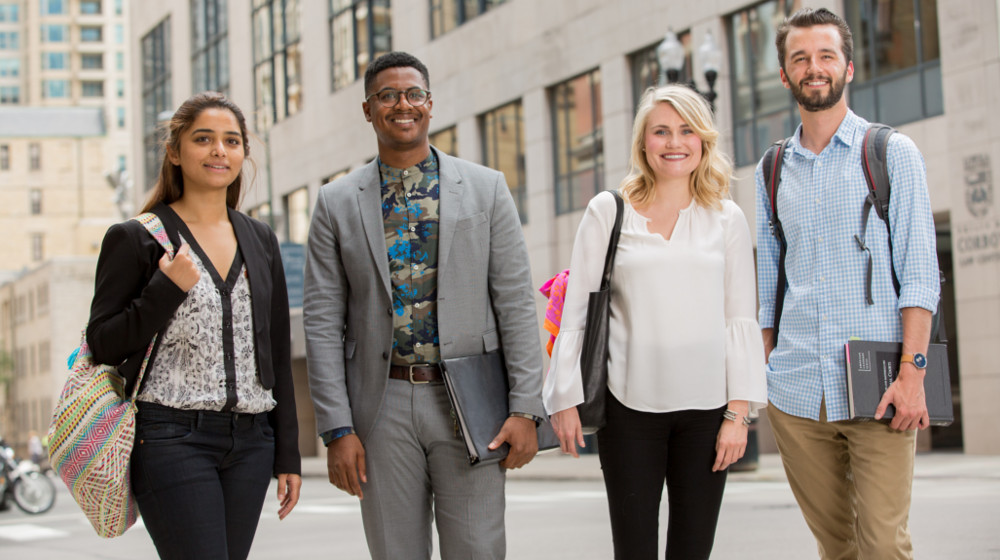 Juris Doctor (JD) Program at Loyola
Loyola University Chicago School of Law is an ideal place to start your legal career. Loyola offers academic excellence and intellectual openness, with emphasis on service to others. Dedicated to preparing you for professional practice, our Jesuit-inspired tradition develops students for responsible leadership through research, scholarship and public service, in close collaboration with our distinguished faculty. Loyola's Jesuit heritage further promotes a strong spirit of community and an interest in the development of the student as a whole person.
DACA students are eligible for admission to Loyola's School of Law and are eligible to sit for the bar exam and apply for and obtain a license to practice law in the state of Illinois.
We encourage all applicants to learn more in our JD Admissions Fact Sheet, submit a request for more information, schedule a visit to the law school, or meet a law school representative at one the recruitment events we attend all over the United States.