Faculty and Administration Profiles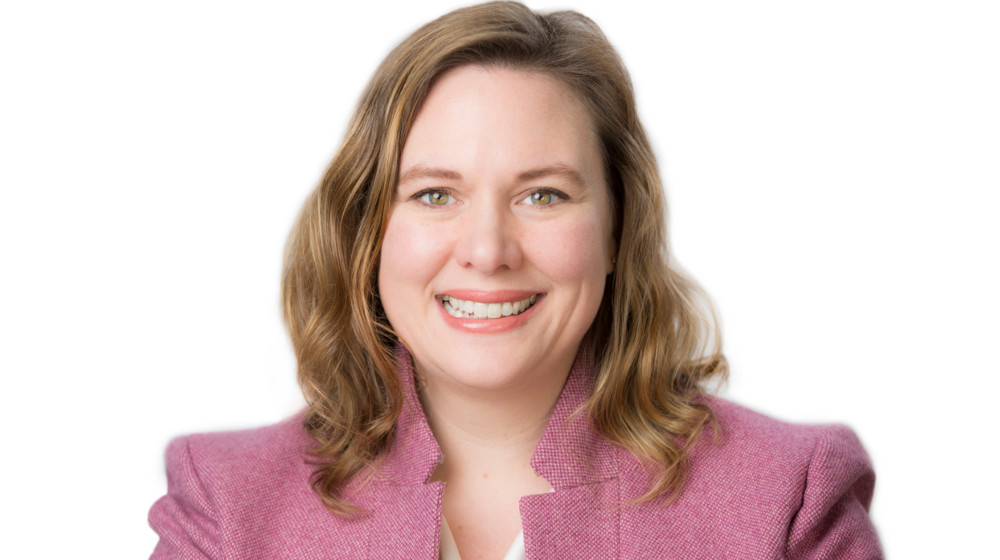 Mary Ann Becker
Title/s: Clinical Professor of Law and Associate Director, Legal Writing Program
Office #: Suite 1030
Phone: 312-915-7732
Email:
About
In addition to being the Associate Director of the Legal Writing Program, Professor Becker has taught legal research and writing to first-, second-, and third-year law students and a law and literature seminar to undergraduates. She focuses her teaching, research, and presentations on the best techniques to prepare students for the practice of law and writing pedagogy. Before teaching, Professor Becker practiced as a litigation attorney in mid-size and large international law firms in Chicago. She graduated from Northwestern University with a BA in French language and literature. She earned her JD from DePaul University, graduating summa cum laude and Order of the Coif, where she was the Symposium Editor for the DePaul Law Review and a legal writing tutor.
Degrees
BA, Northwestern University
JD, DePaul University College of Law
Program Areas
Legal Writing
Professional & Community Affiliations
ALWD Adjunct Programs Committee, Co-Chair (2021-current) and Member (2019-current)
CVLS Advisory Board Member (2017-present)
Member, Board of Editors, The Second Draft: The Official Magazine of the Legal Writing Institute (2010-2014)
Courses Taught
Legal Writing
Selected Publications
Recent Publications
Understanding the Tethered Generation: Net Gens Come to Law School, 53 Duq. L. Rev. 9 (2015) (lead article).
Step Away from the PowerPoint: Using Mirror Neurons to Enhance Student Learning in the Classroom, 19 L. Tchr. 1 (Fall 2012).
What is Your Favorite Book?: Using Narrative to Teach Theme Development in Persuasive Writing, 46 Gonz. L. Rev. 575 (Spring 2011) (lead article).
Recent Presentations:
Panelist, Adjunct-Based Programs
ALWD Leadership Academy for Innovative Program Design SCHEDULED JUNE 2020 (MODIFIED DUE TO PANDEMIC)
Panelist, Deliberation in the Age of Social Media
Philip H. Corboy Lecture in Advocacy, Loyola University Chicago School of Law, Chicago, IL OCTOBER 2016
Panelist, Legal Scholarship
Southeastern Legal Writing Conference, University of Miami Law School, Miami, FL JANUARY 2016
Speaker, From Teacups to Lawyers: Why Understanding the Tethered Generations Viewpoint Matters to Law Professors
Faculty Speaker Series, Southwestern Law School, Los Angeles, CA NOVEMBER 2015
Speaker, You Are Not Alone: Developing Best Practices for Teaching the Tethered Generation
Faculty Workshop, Campbell University y, Raleigh, NC MARCH 2015
Panelist, Alternative Legal Careers
Chicago Bar Association, Young Lawyers Career Committee, Chicago, IL MARCH 2015
Presenter, Understanding the Tethered Generation: The Net Gens Come to Law School
Fourth Colonial Frontier Legal Writing Conference, Duquesne University School of Law, Pittsburgh, PA DECEMBER 2014
Presenter, Creating Practice Ready Students Through Post-Conferencing
16th Biennial Conference of the Legal Writing Institute, Philadelphia, PA JULY 2014
Presenter, Law & Literature: A Legal Looking Glass
Law & Literature Conference, University of Notre Dame, Notre Dame, IN NOVEMBER 2014
Panelist, Developing Student Assignments to Meet Learning Outcomes
Best Practices: Focal Point Seminars, DePaul University, Chicago, IL NOVEMBER 2014
Presenter, Creating Practice Ready Students Through Post-Conferencing
Central States Regional Legal Writing Conference, Kansas City, MO SEPTEMBER 2013
Panelist, Teaching Law
Chicago Bar Association, Young Lawyers Career Committee, Chicago, IL APRIL 2013
Presenter, What is Your Favorite Book: Using Literature to Teach Persuasive Writing
15th Biennial Conference of the Legal Writing Institute, Palm Springs, CA MAY 2012