Faculty and Administration Profiles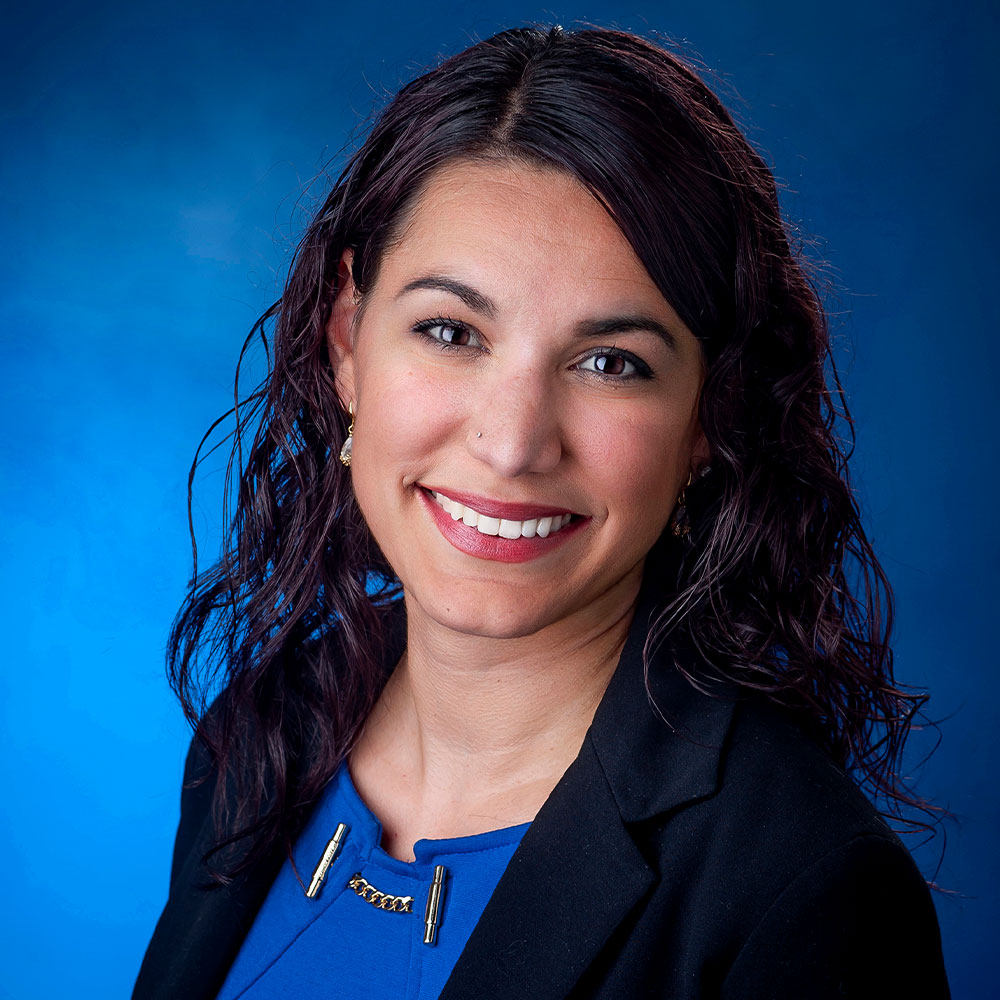 Breanna Kantor
Title/s: Director of Externships and Adjunct Professor
Office #: Corboy 1329
Phone: 312.915.7223
Email: bkantor@luc.edu
About
Breanna N. Kantor is the Director of Externships at Loyola University Chicago School of Law. She manages externship opportunities for law students, developing and maintaining relationships with host sites for field placements both locally and nationwide. She also supervises all adjunct instructors for the Externships course and promotes skills of cross-cultural competence and general professionalism to aid students entering the practice of law. Before becoming the Director of Externships, Breanna was the School of Law's Interim Director of Experiential Learning and Professional Development. She has been an Adjunct Professor at the School of Law since 2019, teaching Professional Identity Formation and the Criminal Law Practicum.
Prior to joining Loyola full-time in 2022, Breanna served as Assistant General Counsel for the Board of Education of the City of Chicago, litigating labor and employment matters within the Chicago Public Schools district. She has also practiced privately in criminal defense, juvenile advocacy, and civil rights litigation, providing direct representation throughout Cook County and Illinois in cases with a focus on innocence, police misconduct, and other mitigation. Breanna gained experience representing clients in state and federal court at The Cochran Firm Chicago in the areas of civil rights, criminal defense, and personal injury. A longtime public interest advocate, Breanna previously worked as a criminal defense staff attorney with Cabrini Green Legal Aid, where she tried misdemeanor and felony cases, filed criminal records petitions for expungement/sealing and executive clemency, appeared before the Illinois Prisoner Review Board as appointed counsel for juvenile parole revocations, and worked with stakeholders to improve the Illinois youth aftercare system. Breanna continues to engage in community outreach and is a member of the Board of Directors of Saint Leonard's Ministries.
During law school, Breanna represented California inmates through parole proceedings and filed Miller v. Alabama petitions for juveniles sentenced to life without parole while in the USC Post-Conviction Justice Project. She also clerked with the Law Office of the Cook County Public Defender in the Forensic Science and Homicide Task Force divisions.
Degrees
BA, University of Chicago, 2011
JD, University of Southern California Gould School of Law, 2014
Program Areas
Criminal Defense/Records
Civil Rights
Juvenile Justice
Labor & Employment