Faculty > Publications
Publications
Transformative scholarship.
Loyola University Chicago School of Law's facultY are renowned scholars who have earned a reputation for excellence in teaching, publishing, speaking, and public policy—and whose scholarship has a significant impact. Here are highlights of some of the many faculty achievements this year.
John Bronsteen
"Well-Being and Public Policy," in The Oxford Handbook of Law and Economics (2017) (coauthor).
Bronsteen's research applies the findings of hedonic psychology to civil settlement, criminal punishment, and regulatory decision-making. This chapter discusses the emergence of psychological research measuring subjective well-being and how it is used to create new social indicators.
Samuel Brunson
God and the IRS: Accommodating Religious Practice in United States Tax Law (Cambridge University Press, 2018).
Brunson focuses his research on the taxation of investments, investors, and religious institutions. His book describes the problems that can occur when tax meets religion in the United States, and shows how the US government has too often responded to these issues in an unprincipled, ad hoc manner.
Christine Chabot
"Do Justices Time Their Retirements Politically? An Empirical Analysis of the Timing and Outcomes of Supreme Court Retirements in Modern Era," Utah Law Review (forthcoming 2018).
John Dehn
"Why a President Cannot Authorize the Military to Violate (Most of) the Law of War," William and Mary Law Review (forthcoming 2018).
Dehn's research focuses on the intersection of international and U.S. law as it affects military, criminal, and national security issues. His article explains how the Uniform Code of Military Justice implements international laws of war in military criminal law and why this prevents a president from authorizing (most) law of war violations.
James Gathii
The Contested Empowerment of Kenya's Judiciary 2010–2015: A Historical Institutional Analysis (Sheria Publishing House, 2016).
James Gathii is Loyola's Wing-Tat Lee Chair in International Law. His distinguished record of scholarship, teaching, and practice in the field of international human rights and trade has made a lasting impact on law and policy in Africa and around the world. The High Court of Kenya in Nairobi cited Gathii's book with approval in a recent court decision holding that the fundamental right of judicial review is grounded in the 2010 Constitution of Kenya.
Cynthia Ho
"An Active Learning Approach to Teaching Tough Topics: Personal Jurisdiction as an Example," 65 Journal of Legal Education 772 (2016) (coauthor).
Ho is the Clifford E. Vickrey Research Professor and director of Loyola's Intellectual Property Program. She has made significant scholarship contributions to the areas of civil procedure, international intellectual biotechnology, and health care policy. Her article coauthored with Angela Upchurch (BA '98, JD '01) and Susan Giles tells how tough topics like personal jurisdiction can be made more accessible to students and easier to teach.
Michael Kaufman
Learning Civil Procedure (West, 3rd ed., 2018).
The Pre-K Home Companion: Learning the Importance of Early Childhood Education and Choosing the Best Program for Your Family (Rowman & Littlefield, 2016) (coauthor).
Kaufman is the dean of the School of Law and is widely published in a number of areas including early childhood education. His book, The Pre-K Home Companion: Learning the Importance of Early Childhood Education and Choosing the Best Program for Your Family, offers an overview of research that shows how positive early childhood experiences develop cognitive and socioemotional abilities that lead to desirable outcomes.
Margaret Moses
The Principles and Practice of International Commercial Arbitration (Cambridge 3rd ed., 2017).
Moses is an internationally recognized scholar in the field of international commercial arbitration and the director of Loyola's International Law and Practice Program. Now in its third edition, her book has been used around the world to explain how and why arbitration works, providing a concrete approach to the important means of resolving commercial disputes.
Jordan Paradise
"Regulatory Silence at the FDA," Minnesota Law Review (2018).
Paradise writes on topics at the intersection of law and the life sciences, including drug and medical device innovation and regulation.­ This article discusses underlying drivers for bio-pharmaceutical consolidation, potential links to real-time drug pricing controversies, and the role of FTC oversight.
Juan Perea
"Echoes of Slavery II: How Slavery's Legacy Distorts Democracy," 51 UC Davis Lave Review 1081 (2018).
Perea scholarship focuses on racial inequality, the legal history of race relations in the United States, and civil rights of Latinos. He is a Curt and Linda Rodin Professor of Law and Social Justice and serves as the Associate Dean for Research and Faculty.
Steven Ramirez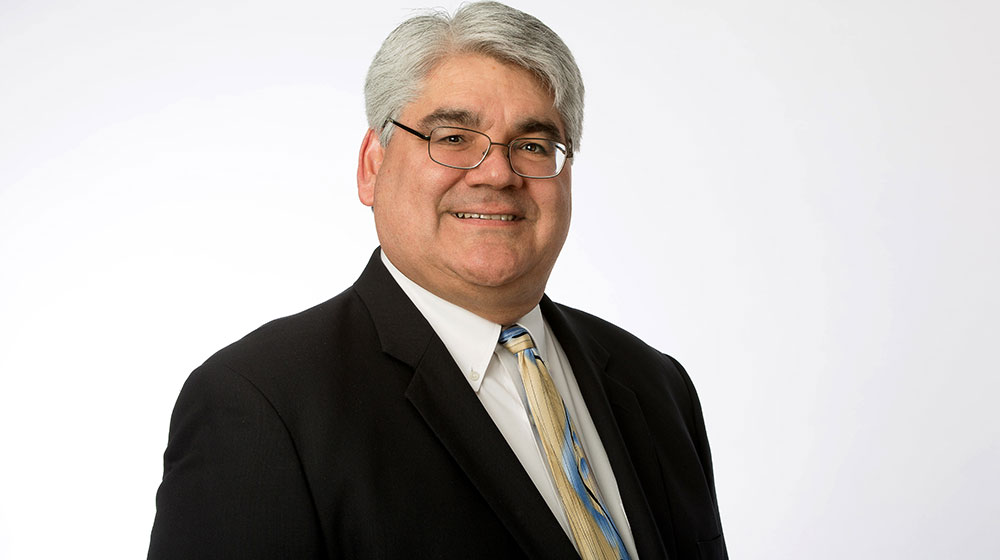 The Case for the Corporate Death Penalty (New York Press, 2017) (coauthor).
Ramirez directs Loyola's Center for Business and Corporate Governance Law and has published extensively in the areas of law and economics, corporate governance, and financial regulation. His book offers a critical examination of the wrongdoing underlying the 2008 financial crisis and proposes attainable measures to restore the rule of law in the financial sector.
Anne-Marie Rhodes
Fundamentals of Federal Estate, Gift, and Generation-Skipping Taxes (West Academic, 2018).
Rhodes is Loyola's John J. Waldron Professor of Law. She focuses her research focuses on issues in estate tax, estate planning, trusts and estates, and art law.
Stephen Rushin
"Police Union Contracts," 66 Duke Law Journal 1191 (2017).
Rushin specializes in criminal law, police accountability, and empirical legal studies. His research has appeared in top law reviews across the country. His article empirically demonstrates that police departments' internal disciplinary procedures, often established through the collective bargaining process, can serve as barriers to officer accountability.
Matthew Sag
"The New Oral Argument: Justices as Advocates," 94 Notre Dame Law Review (forthcoming, 2019)(co-author).
"Defense Against the Dark Arts of Copyright Trolling," 103 Iowa Law Review (forthcoming 2018) (coauthor).
In "Defense Against the Dark Arts of Copyright Trolling," Sag writes about the ways various aspects of copyright law and civil procedure rules can be used to defeat copyright trolling. This article, coauthored with Loyola law alumnus Jake Haskell (JD '16), received more than 4,000 downloads on the Social Science Research Network and was featured on several copyright blogs and websites, further increasing visibility of this emerging predatory litigation trend.
Nadia Sawicki
"Modernizing Informed Consent: Expanding the Boundaries of Materiality," 2016 University of Illinois Law Review 821 (2016).
Sawicki is the academic director of Loyola's nationally ranked Beazley Institute for Health Law and Policy and focuses her work on health law and bioethics. Her article offers a normative argument for expanding the scope of informed consent disclosure to include non-medical information within the physician's knowledge and expertise when the information would be material to a reasonable patient and its disclosure would not violate public policy.
Barry Sullivan
"The Power of Imagination: Diversity and the Education of Lawyers and Judges," 51 UC Davis Law Review 1105 (2018).
Sullivan is the Cooney & Conway Chair in Advocacy and has enjoyed a distinguished and varied career in private practice, government legal practice, teaching law and public policy, and university administration. This article argues that effective lawyering and judging requires the cultivation of professional imagination and judgment, which must begin in law school by exposing students to diverse viewpoints and ideas and encouraging them to see the kinds of issues they will confront in practice from the perspectives of others.
Alexander Tsesis
"Multifactorial Free Speech," 110 Northwestern Law Review (2017).
Tsesis is Loyola's Raymond and Mary Simon Chair in Constitutional Law. He is a frequent presenter to law school faculties nationwide on issues involving constitutional law, free speech, and civil rights and has written numerous articles and books on these topics. His article presents a nuanced approach for courts to identify and analyze all the relevant constitutional and statutory issues that arise from First Amendment litigation. The article provides a new method to bridge the many inconsistencies in the Supreme Court's current free speech doctrine.
Spencer Weber Waller
"The Fall and Rise of the Antitrust Class Action," 39 World Competition Law & Economics Review 29 (2016).
Waller is the associate dean for academic affairs and director of the Institute for Consumer Antitrust Studies. His article with alumna Olivia Popal (JD '16), which was nominated for a 2016 Concurrences Antitrust Writing Award, analyzes the slow but steady growth of antitrust class actions outside the U.S.