Transformative scholarship.
Loyola University Chicago School of Law's facultY are renowned scholars who have earned a reputation for excellence in teaching, publishing, speaking, and public policy—and whose scholarship has a significant impact. Here are highlights of some of the many faculty achievements this year.
John Bronsteen, Georgia Reithal Professor of Law
"Well-Being and Public Policy," in The Oxford Handbook of Law and Economics (2017) (coauthor).
Bronsteen's research applies the findings of hedonic psychology to civil settlement, criminal punishment, and regulatory decision-making. This chapter discusses the emergence of psychological research measuring subjective well-being and how it is used to create new social indicators.
Samuel Brunson, Georgia Reithal Professor of Law
God and the IRS: Accommodating Religious Practice in United States Tax Law (Cambridge University Press, 2018).
Brunson focuses his research on the taxation of investments, investors, and religious institutions. His book describes the problems that can occur when tax meets religion in the United States, and shows how the US government has too often responded to these issues in an unprincipled, ad hoc manner.
Christine Chabot, Distinguished Scholar in Residence
"Do Justices Time Their Retirements Politically? An Empirical Analysis of the Timing and Outcomes of Supreme Court Retirements in Modern Era," Utah Law Review (forthcoming 2019).
Chabot is an expert in regulation and competition policy. She is the associate director for regulations at Loyola's Institute for Consumer Antitrust Studies. This article identifies key reasons why past studies have found Justices' retirement decisions inexplicable.
John Dehn, Associate Professor of Law
"Why a President Cannot Authorize the Military to Violate (Most of) the Law of War," William and Mary Law Review (forthcoming 2018).
Dehn's research focuses on the intersection of international and U.S. law as it affects military, criminal, and national security issues. His article explains how the Uniform Code of Military Justice implements international laws of war in military criminal law and why this prevents a president from authorizing (most) law of war violations.
James Gathii, Wing-Tat Lee Chair in International Law
"Beyond Samuel Moyn's Counter-Majoritarian Difficulty as a Model for Global Judicial Review," Vanderbilt Journal of Transnational Law (forthcoming 2019).
Gathhi's distinguished record of scholarship, teaching, and practice in the field of international human rights and trade has made a lasting impact on law and policy in Africa and around the world. This article responds to a claim that the counter-majoritarian difficulty, a historically contingent U.S. intellectual tradition, should be globalized as a model for judicial review for national and international courts around the world.
Cynthia Ho, Clifford E. Vickrey Research Professor
"A Dangerous Concoction: Pharmaceutical Marketing, Cognitive Bias, and First Amendment Overprotection," 94 Indiana Law Journal 773 (forthcoming 2019).
Ho is the director of Loyola's Intellectual Property Program. She has made significant scholarship contributions to the areas of civil procedure, international intellectual biotechnology, and health care policy. This article builds upon past scholarship to show that the recent expansion of commercial speech case law concerning promotion of pharmaceuticals is inconsistent with cognitive biases.
Michael Kaufman, Dean and Professor of Law
Badges and Incidents: A Transdisciplinary History of the Right to Education in America (Cambridge University Press, 2019).
Kaufman is the dean of the School of Law and is widely published in a number of areas including early childhood education. In his new book, Kaufman discusses the deep inequalities in the American educational system, the failings of our legal system to ensure educational equality, and our misunderstanding of human learning and development.
Margaret Moses, Mary Ann G. McMorrow Professor of Law
The Principles and Practice of International Commercial Arbitration (Cambridge 3rd ed., 2017).
Moses is an internationally recognized scholar in the field of international commercial arbitration and the director of Loyola's International Law and Practice Program. Now in its third edition, her book has been used around the world to explain how and why arbitration works, providing a concrete approach to the important means of resolving commercial disputes.
Jordan Paradise, Georgia Reithal Professor of Law
"Regulating Nanomedicine at the Food & Drug Administration," 21(4) AMA Journal of Ethics E347 (2019).
Paradise writes on topics at the intersection of law and the life sciences, including drug and medical device innovation and regulation. This article surveys current law as applied to nanomedicine, identifies FDA policy and initiatives to adapt regulatory strategies to nanotechnology innovation, discusses relevant nanomedicine products, and explores real-time and future challenges in regulation.
Juan Perea, Curt and Linda Rodin Professor of Law
"Echoes of Slavery II: How Slavery's Legacy Distorts Democracy," 51 UC Davis Lave Review 1081 (2018).
Perea's scholarship focuses on racial inequality, the legal history of race relations in the United States, and civil rights of Latinos. This article traces three major features of our electoral law that have their roots in slavery.
Steven Ramirez, Abner J. Mikva Professor of Law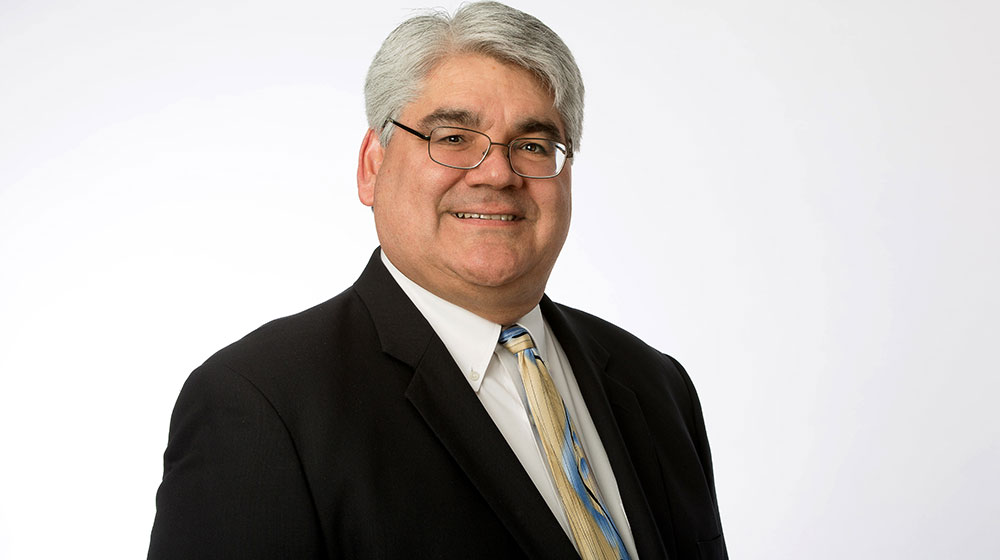 "On the Permanence of Racial Injustice and the Possibility of Deracialization," 69 Case Western Reserve Law Review 299 (2018).
The continued vibrancy of the racial hierarchy in the United States decades after apparent civil rights victories, along with the institutional role of the Supreme Court in preserving preexisting power structures, suggests that race in America is permanent and indelible, as Derrick Bell argues in his final scholarly publication. Professors Ramirez and Williams argue, however, as cultural diversity increases in our society and more citizens are exposed to the benefits of cultural diversity, the political power in support of legal innovations that embrace diversity will increase.
Anne-Marie Rhodes, John J. Waldron Professor of Law
Fundamentals of Federal Estate, Gift, and Generation-Skipping Taxes (West Academic, 2018).
Rhodes focuses her research focuses on issues in estate tax, estate planning, trusts and estates, and art law. This casebook presents transfer taxation to law students in a clear and engaging manner. Although tax is statutory, the primary theory underlying this book is that case law makes tax law understandable.
Stephen Rushin, Associate Professor
"Police Disciplinary Appeals," 167 University of Pennsylvania Law Review (forthcoming 2019).
Rushin specializes in criminal law, police accountability, and empirical legal studies. In his most recent article examining the disciplinary appeals procedures available to officers across hundreds of departments, he shows that officers often receive extensive appellate protections that may contribute to frequent reductions or dismissals of internal disciplinary actions.
Matthew Sag, Georgia Reithal Professor of Law
"The New Oral Argument: Justices as Advocates," 94 Notre Dame Law Review (forthcoming, 2019)(co-author).
A nationally recognized expert in copyright law and a leading authority on the legal implications of text data mining, Sag has been cited in federal court cases and in briefs to the U.S. Supreme Court. This article uses text mining and other statistical methods to analyze millions of lines of transcript from 55 years of SCOTUS oral arguments to show how judicial activity has increased dramatically - and reflects the polarized state of American politics.
Nadia Sawicki, Georgia Reithal Professor of Law
"The Conscience Defense to Malpractice," 108 California Law Review (forthcoming 2020).
Sawicki is the academic director of Loyola's nationally ranked Beazley Institute for Health Law and Policy and focuses her work on health law and bioethics. This article presents the results of the first multi-jurisdictional study of procedural protections in state conscience laws relating to reproductive medical services.
Barry Sullivan, Cooney and Conway Chair in Advocacy
"The Power of Imagination: Diversity and the Education of Lawyers and Judges," 51 UC Davis Law Review 1105 (2018).
Sullivan has enjoyed a distinguished and varied career in private practice, government legal practice, teaching law and public policy, and university administration. This article argues that effective lawyering and judging requires the cultivation of professional imagination and judgment, which must begin in law school by exposing students to diverse viewpoints and ideas and encouraging them to see the kinds of issues they will confront in practice from the perspectives of others.
Alexander Tsesis, Raymond and Mary Simon Chair in Constitutional Law
Marketplace of Ideas, Privacy, and the Digital Audience, 94 Notre Dame Law Review 1585 (2019).
Tsesis is nationally recognized scholar and frequent presenter to law school faculties nationwide on issues involving constitutional law, free speech, and civil rights. This article discusses the effects of social media and the internet on privacy.
Spencer Weber Waller, Justice John Paul Stevens Chair in Competition Law
"The Omega Man or The Isolation of U.S. Antitrust Law," Connecticut Law Review (forthcoming 2019).
An internationally recognized expert in competition law and director of Loyola's Institute for Consumer Antitrust Studies at the law school, Waller examines in this article how the United States has become isolated from the global antitrust community.