How I thrived at Loyola
Members of the School of Law's Class of 2019 share their secrets to success LEARN MORE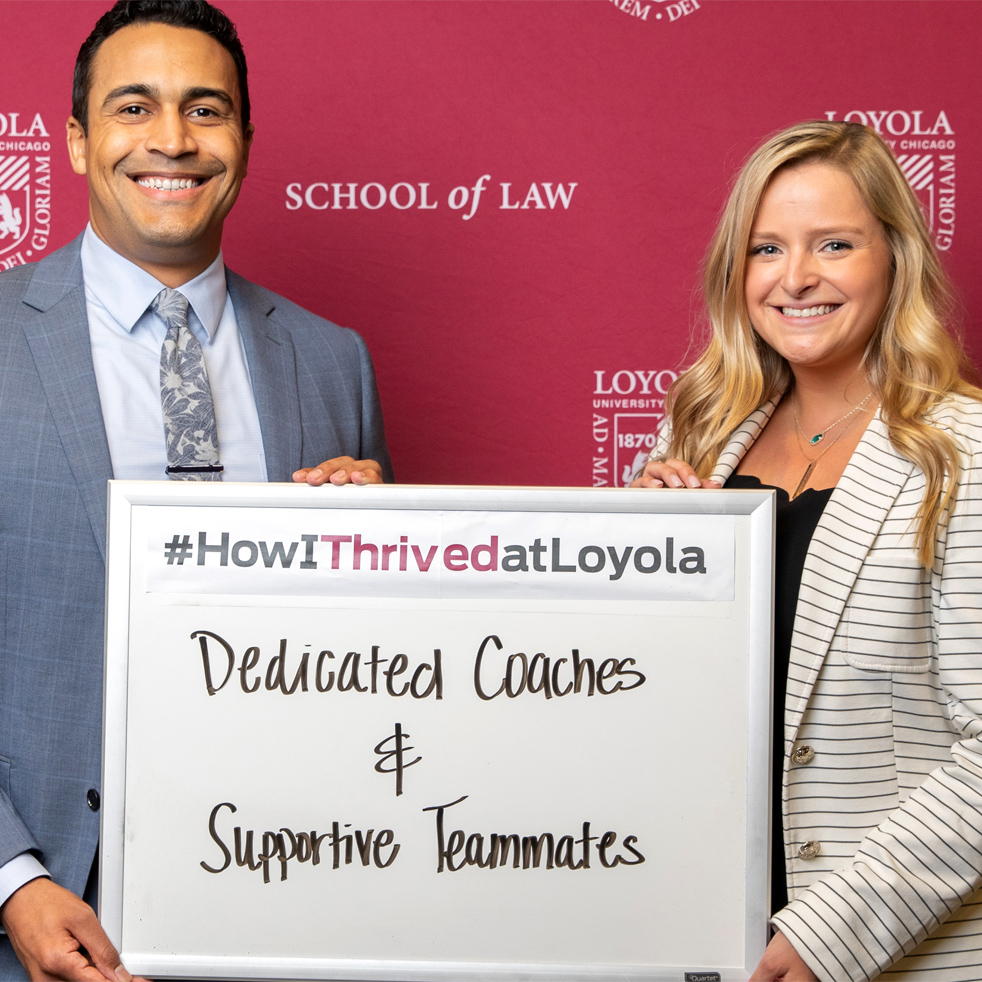 How I thrived at Loyola
Members of the School of Law's Class of 2019 share their secrets to success LEARN MORE
Let's get started
It's easier than you think to start your application.
Prospective student events
One of the best ways to get a sense of Loyola's School of Law is to talk to one of our enrollment advisors. You can meet a law school representative at one the recruitment events we attend all over the United States.
Learn More
SBA Boat Cruise
You may have noticed the School of Law is a busy place. From symposia to company lunch-and-learns, from coffee talks to guest speakers--there are events almost every day. Check out the events calendar for a full list of events.
Learn More
Law Journal Conference
The 2019 Loyola University Law Journal Conference will explore the existing state of constitutional democracy in the United States and provide an opportunity for an in-depth discussion of contemporary challenges to our constitutional system. MCLE will be offered.
Learn More