STUDENT PROFILE
Simon Megally
Scoring new goals
Simon Megally applies lessons from the soccer field to the classroom
Simon Megally didn't always plan on law school. His first love? Soccer.
The sport took Megally from youth leagues in Park Ridge, Illinois, to the team at DePaul University during his undergrad studies. After graduation, he headed to Europe to test his skills overseas and ended up playing on Swedish team Nybro IF for six months.
When Megally set his sights on law school, he found shared ground between his studies and his favorite sport. "I've learned a lot of interpersonal relationship skills, how to grind in a [practice] set, put your head down and work, and look towards a long-term goal," he says. Megally shares how he takes lessons from the soccer field into the Loyola classroom—and beyond.
A Competitive Edge
Before he enrolled at Loyola University Chicago School of Law, friends and family told Megally that the competitive nature of practicing law would appeal to him. When he began working as a law clerk for personal injury attorney Daniel K. Touhy in 2018, Megally got a feel for researching cases and going to court. "I got the competitive energy and spirit, sitting in on depositions, which reinforced my decision about going to law school," he says. "When I got that excitement, it was like, this is something I want to pursue."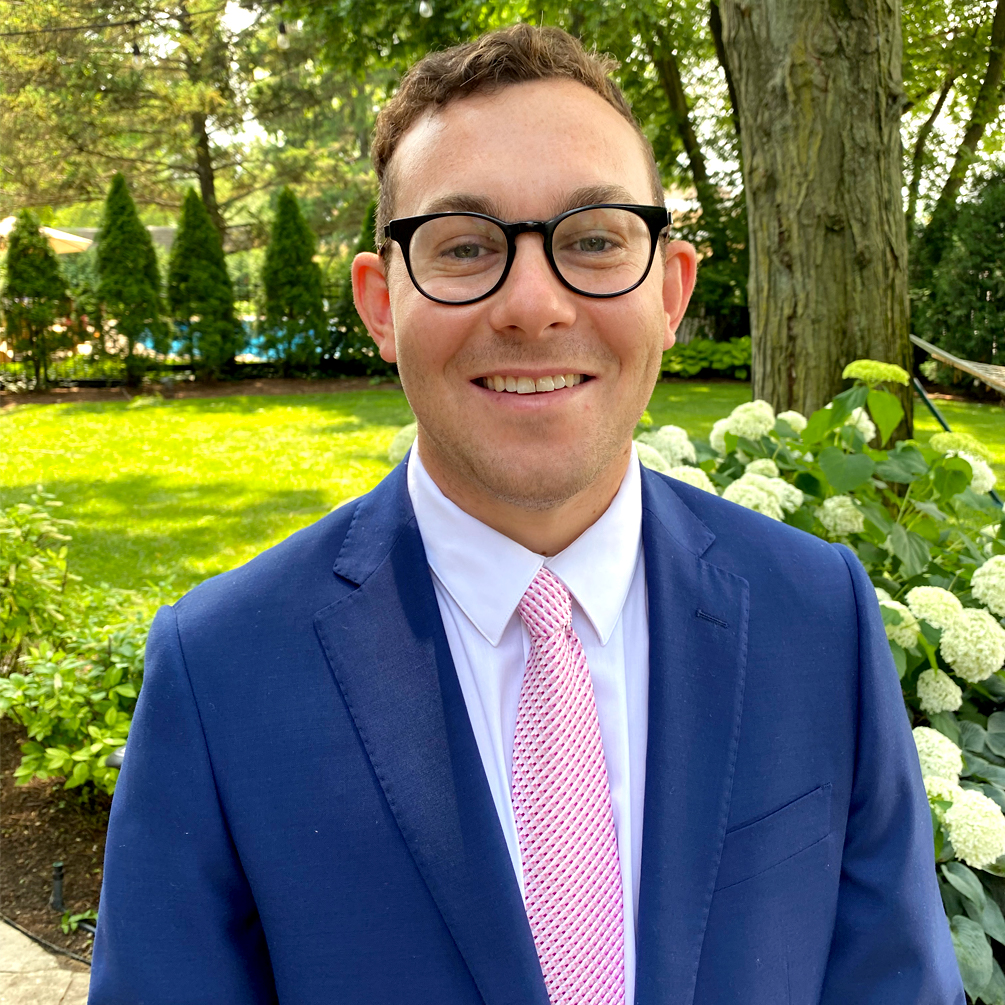 #3
Loyola is ranked 3rd in the country for health law by U.S. News & World Report
#1
Loyola is consistently ranked the top family law program in the country
#12
U.S. News & World Report ranked Loyola #12 in advocacy