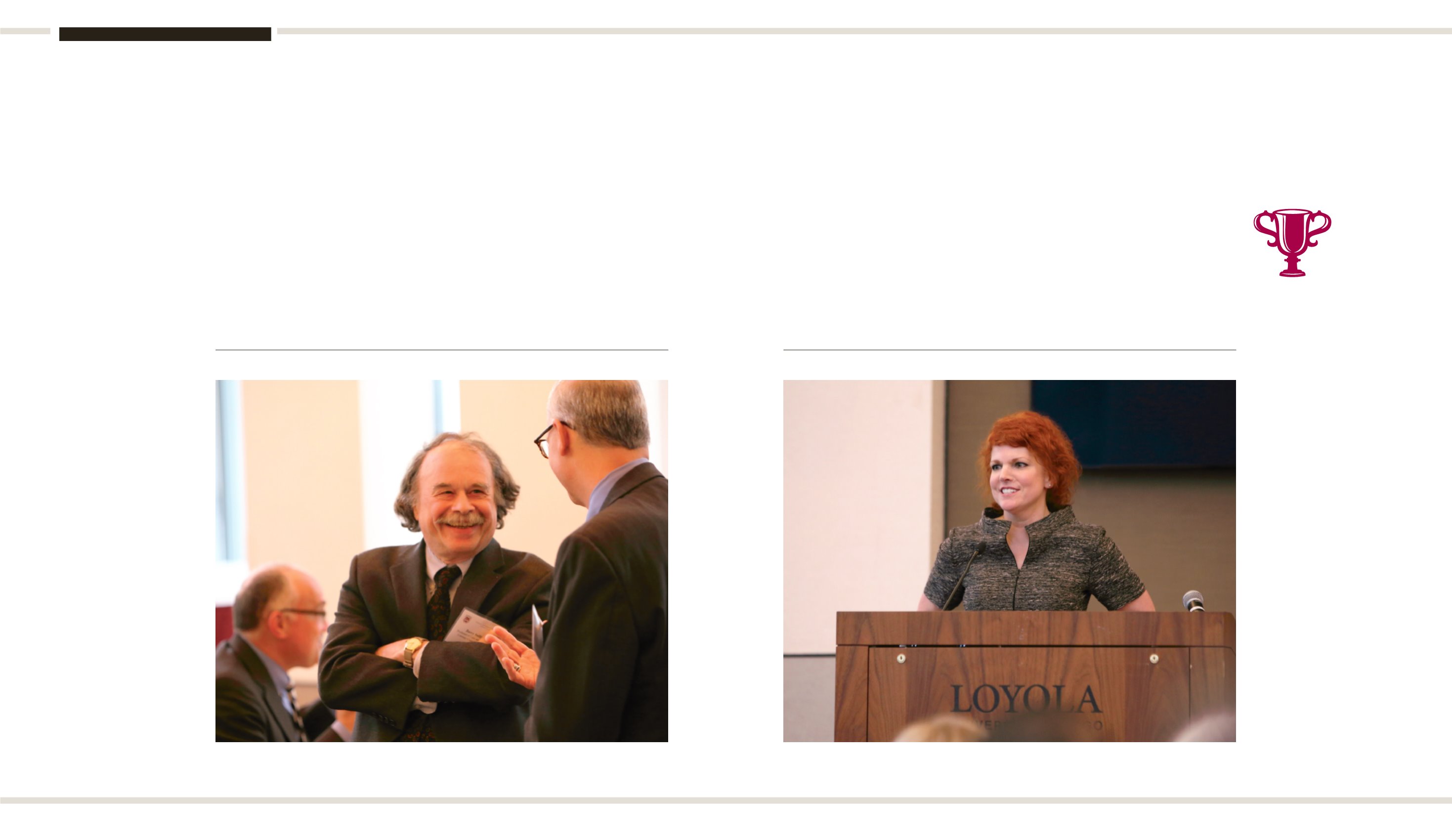 the Confederacy?", 2015-16
of United States Supreme Court Cases
Anne-Marie Rhodes,
of Predispute Arbitration Provisions,"
University Chicago Law Journal
924 (2014); "NotarizedWills," 27
Quinnipiac Probate Law Journal
419 (2014); and "Transmitting
Retirement Accounts: Getting It
Hank Rose,
Expenditures that Support Housing
Contribute to Economic Inequality,"
Matthew Sag,
2223 (2015) (with Waller); and "IP
Litigation in US District Courts:
Nadia Sawicki,
on the State's Use of Arational
"
Disclosure of Religious Limitations
Journal of Law & Medicine
Informed Consent: Expanding the
Boundaries of Materiality,"
2016); "Clinicians' Involvement
Constitutional Implications," 371
New England Journal of Medicine
103 (2014); "Compelling Images:
The Constitutionality of Emotionally
Persuasive Health Campaigns,"
"A New Life for Wrongful Living," 58
New York Law School Law Review
(2014). Book chapter: "Complaints to
Professional and Regulatory Bodies,"
Oxford Handbook of American Health
Allen Shoenberger,
The Charter of the Forest, and
the Origin of the Jury System," 24
"Property Obligations of a Nation
State for Government Occupation
of Private Property as a Result of
Anastaplo, A Man for All Seasons," 45
Loyola University Chicago Law Journal
Barry Sullivan, Cooney &
Conway Chair in Advocacy,
"Access to Information: Citizenship,
Representative Democracy, and
Catholic Social Thought,"
Culture, Catholicism: Voices from Four
eds.) (Fordham University Press,
Search of a Purpose: Oral Argument
in the Supreme Court, October Terms
1958-60 and 2010-12," 2015
(forthcoming) (with Canty);
"In Memoriam: George Anastaplo:
All Things Are Ready, If Our Minds
Loyola University Chicago
916 (2014); and "In This,
the Winter of Our Discontent: Legal
Practice, Legal Education, and the
659 (2014) (with Konefsky).
Cristina Tilley,
Dubious Alchemy of State Action," 17
University of Pennsylvania Journal of
Alexander Tsesis,
"Balancing Free Speech," 96
2016); "The Incorporated Declaration
2016); "Roots of Free Speech and
Contemporary Dilemmas," 65
Speech Constitutionalism," 2015
University of Illinois Law Review 1015
FACULTYEXCELLENCE
(lead article and the subject of online
433 (2014). Book reviews:
Paine and Jefferson in the Age of
Uncertain Justice: The Roberts Court
Spencer Waller,
the Antitrust Class Action," 39
Competition Law and Economics
2223 (2015) (with Sag); "Teaching
Merger Law Through in-Class
(June 2015); "Progressive Voices
(forthcoming 2016); "Criminalizing
Cartels: A Global Trend?",
(with Shaffer and Nesbitt); "Suing
Antitrust Law in Perspective
by Gavil, Kovacic, and Baker (3rd ed.,
2015); and "Antitrust's Democracy
(2013) (with First), reprinted in
Competencia y la Sociedad Buena
Faculdade de Direito da Universidade
AnitaWeinberg,
Poisoning," Voice of the People,
Michael Zimmer,
Will Employment? The 'Color-Blind'
Standard of Intent to Discriminate,"
"Intentional Discrimination That
Produces Economic Inequality:
Taking Piketty and Hsu One Step
"
Title VII's Last Hurrah: Can
Discrimination Be Plausibly Pled?",
The University of Chicago Legal
19; "Hiding the Statute in Plain
University of Texas Southwestern
Booting the Dismal Science,"
PRESENTATIONS,
AWARDS, AND
HONORS
Mary Ann Becker
"From Teacups to Lawyers: Why
Understanding the Tethered
Generation Matters to Law Professors"
at a faculty speaker series held in
November at Southwestern Law
Emily Benfer
"
Advancing Public Health Through
Interprofessional Education: An
Overview of Law School-Based MLPs"
at the National Center for Medical
Legal Partnership; "Achieving Health
Equity and Social Justice: Next Steps
for MLPs in Illinois" at the Chicago Bar
Foundation Legal Aid Committee;
"Achieving Health Equity for Low-
Income Clients: The Effect of Legal
Intervention on Health Outcomes"
at the AALS conference on Clinical
Legal Education Bellow Scholars
Work-In-Progress Presentation;
"Interprofessional Clinics at the
Forefront of Change" at the AALS
conference on Clinical Legal
Education; "Health Equity and Social
Justice" at the Indiana School of Law
Bloomington Journal of Law and
Social Equity Symposium: Living
Without in America; "Interprofessional
Education and the Future Leaders of
Medical-Legal Partnership" at
the National Medical-Legal
Laura Caldwell (JD '92), director of Loyola's Life After Innocence, hosted a special program at
Loyola in December featuring exoneree Amanda Knox.
Barry Sullivan co-organized Loyola's annual Constitutional Law Colloquium in November.
24
LOYOLA LAW
WINTER 2016
25