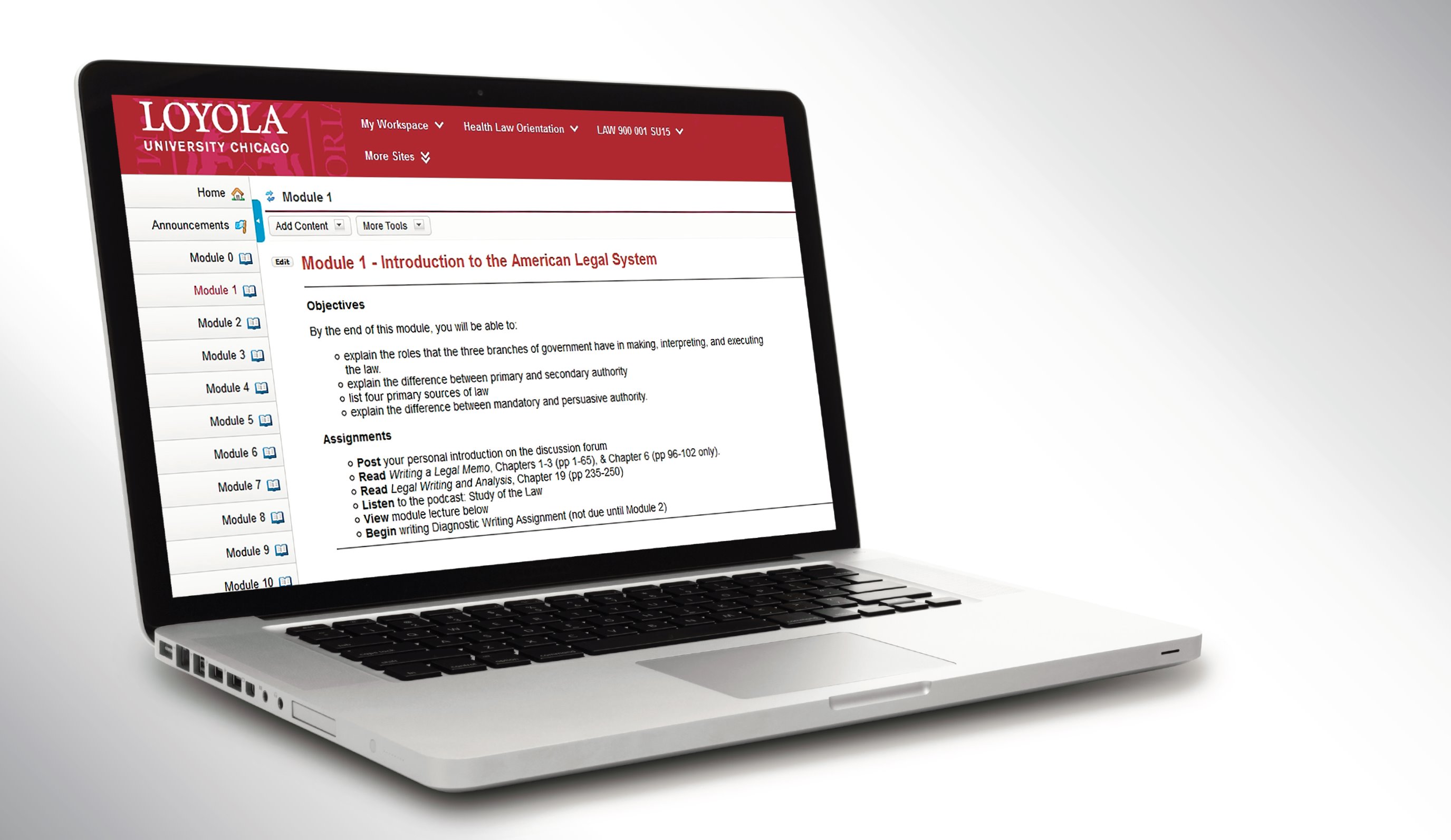 O
growing—means of instruction.
With seven online legal degree
programs—including two brand new
offerings—Loyola is a leader in the field.
This fall, the Institute for Consumer
Antitrust Studies launched the
world's first online-only master's
program in global competition law.
The School of Law also launched an
online Master of Laws (LLM) degree
program in business law; it provides
students with the chance to focus
their studies in compliance while also
learning key transactional skills.
The two new programs join five
already established. The full list includes:
»
Master of Jurisprudence (MJ)
program in children's law and policy
»
MJ and LLM degrees in
business law
»
MJ and LLM degrees in health law
»
MJ and LLM degrees in global
competition law
Why are more students opting
for online coursework? Some prefer
its convenience. Others are drawn
to an opportunity to pursue studies
not offered within their geographic
reach. And still others are simply
compelled by the topic. Here, four
students enrolled in Loyola's online
legal degree programs explain why
they're tapping into technology to
meet their educational needs.
Loyola continues to lead in online learning
NEWFRONTIERS
32
LOYOLA LAW
WINTER 2016
33