archive
Keeping the peace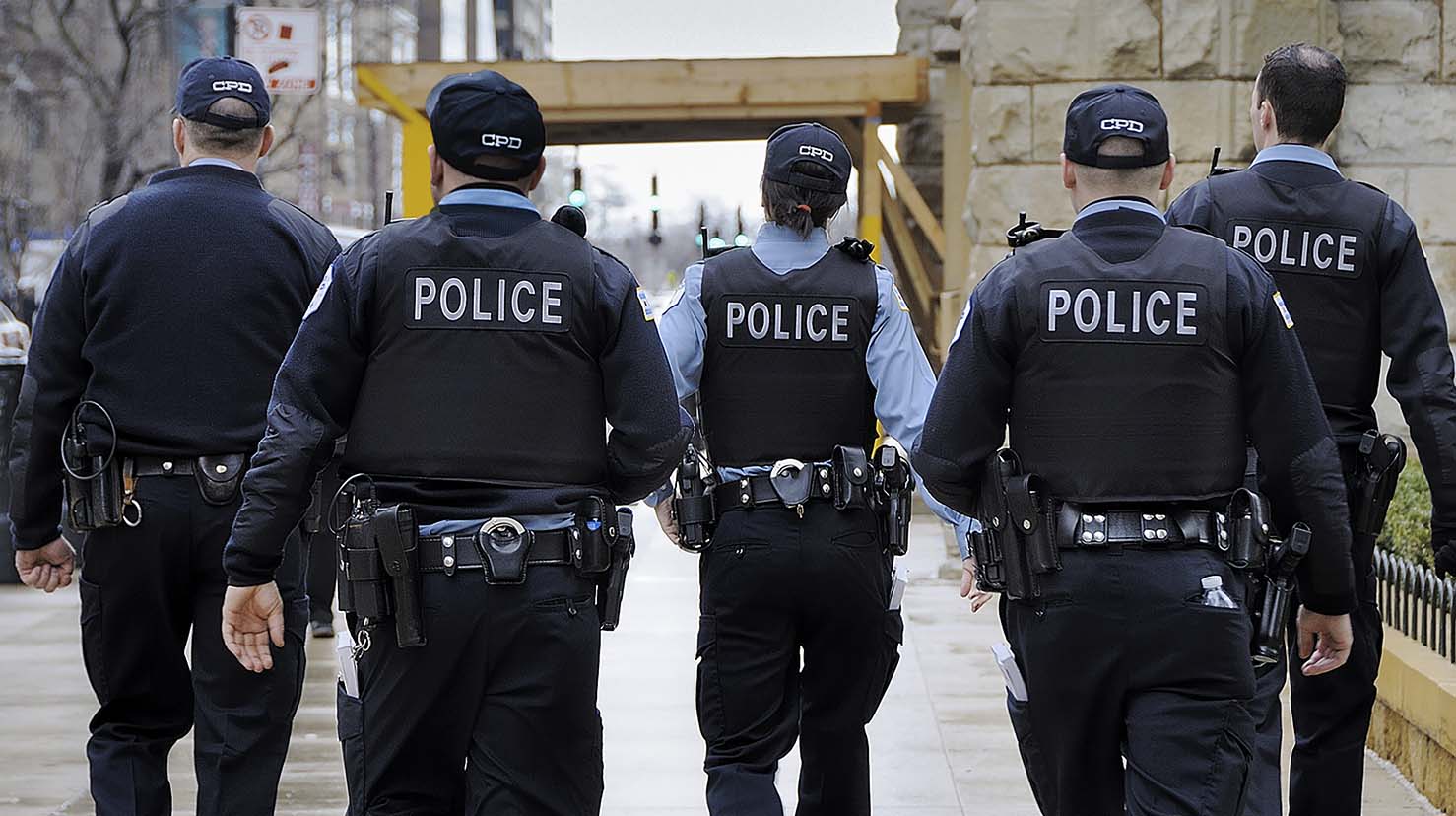 Greater police accountability can improve relations between law enforcement and the people they serve
By Maura Sullivan-Hill

Stephen Rushin is a fan of unlikely combinations. He's the son of a police chief and an expert on police reform. He earned a law degree, then decided to study for a PhD in criminology and sociology. It's these opposite—yet complementary—perspectives that make Rushin, who joined the School of Law as an assistant professor in July, a leader in the national conversation on police reform and accountability.
Because he grew up in a police household, Rushin knows what life is like for officers in the field. And Rushin says his social science training puts him in the role of an unbiased investigator. This fall, Rushin will teach a course at Loyola on police accountability. He also recently published his first book, Federal Intervention in American Police Departments, on the role of the U.S. Department of Justice in regulating police departments. He took a break from getting settled in Chicago to share a few thoughts on the state of policing in his new home city.
How will working in Chicago impact your research?
Chicago is a fascinating laboratory, a city that both is in need of some basic reforms in terms of police accountability and that is also battling serious crime. That tension between the need to protect the constitutional rights of citizens and the need for police to engage in proactive policing that may reduce crime is fascinating to see play out in your own backyard.
Last spring, the Chicago Police Department announced a new policy that limits the use of force. What do you think of these changes?
I think it's a definite improvement and is more consistent with what you see across the country. The focus on de-escalation is important, and long overdue. It's something we recognize as a best practice for police departments to have in their use of force policy. It's also good to see that they elaborated on what is considered potentially deadly force to include a larger amount of behaviors.
The fact that the policy was developed through a collaborative process is great—that is something that you need to have for police reform to be successful. You need community stakeholders represented, and you also want to have officers represented to make sure you are handing down a fair and equitable policy that they are willing to accept.
How do you approach this issue as someone who advocates for reform but is also the son of a police officer?
Supporting reforms designed to protect constitutional rights does not make you anti-police or anti-law and order. I think you can both support the need for police to have basic accountability mechanisms in place while also being pro-police.
I think we often get pulled into this "you're either with us or against us" kind of perspective. Police officers themselves benefit from basic accountability mechanisms. It helps us sort out the small number of officers who are responsible for a large portion of misconduct. Being able to hold those officers accountable for this misconduct improves the image of the rest of the officers—it helps improve the relationship between the police department and the people that they serve.
I can recognize that the police have difficult, dangerous jobs and deserve our respect and admiration. But I can also recognize that, when the small cohort of officers that engage in more misconduct than others do something really bad, we need to have a system that can hold them accountable.