Past Exhibitions
Shaker in Chicago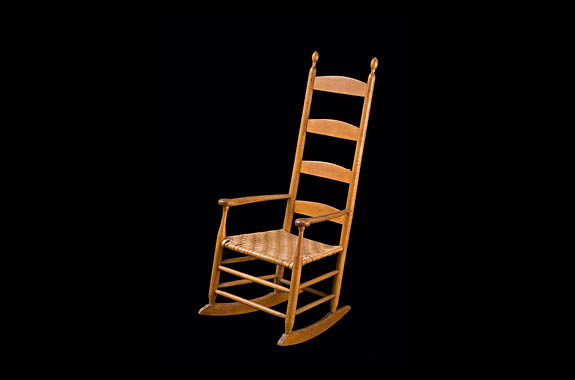 February 7–April 26, 2015
Gather Up the Fragments: The Andrews Shaker Collection and As It Is in Heaven: The Legacy of Shaker Faith and Design
This dual exhibition presents an overview of the history of the United Society of Believers for Christ's Second Appearing, more commonly known as the Shakers. The exhibitions are comprised of objects from the Faith and Edward Deming Andrews Collection at Hancock Shaker Village, Pittsfield, MA, as well as pieces from Midwest and East Coast collections. The exhibitions explore the uniqueness of Shaker design and industry, and the religious tenets that underly life in Shaker villages—particularly the philosophy of "hands to work and hearts to God." Public programs examine aspects of the Shakers' cultural legacy in music and dance.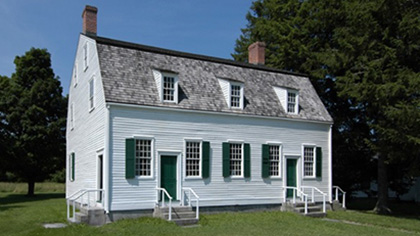 Order in All Things: Community and Identity in Shaker Architecture
Shaker spirituality sought to order one's life away from the temptations of the world and towards heaven. This was expressed in Shaker architecture and varied from community to community. This exhibition explores a variety of Shaker styles found in 15 of its communities, from Maine to Georgia, highlighting their similarities and differences. It demonstrates how the Shakers' built environment reflected their desire to promote piety, prosperity, and a communal identity.
---
Public Programs
Click here for details.
---
Exhibition Catalogues Available
As It Is in Heaven: The Legacy of Shaker Faith and Design
Essays by Christian Goodwillie, Brother Arnold Hadd, Sharon Duane Koomler, Carol Medlicott, M. Stephen Miller, and Stephen Paterwic. Loyola University Museum of Art: 2015. Hardcover: 96 pages. $29.95
Gather Up the Fragments: The Andrews Shaker Collection
Mario S. DePillis and Christian Goodwillie. Yale University Press: 2008. Hardcover: 400 pages. $75.00
---
Sponsors
Gather Up the Fragments is organized by Hancock Shaker Village, Pittsfield, MA and toured by International Arts & Artists, Washington, DC. Funded in part by the National Endowment for the Arts.



The exhibitions at LUMA are generously supported by the American Folk Art Society, Ray and Judy McCaskey, the Terra Foundation for American Art, and Terry Dowd, Inc.

‌
Images: Rocking Chair, Mt. Lebanon, NY, ca. 1850. Andrews Collection, Hancock Shaker Village, photo by Michael Fredericks; Shirley Meetinghouse, Shirley, MA, built 1793, Hancock Shaker Village. Photo by Michael Fredericks.