archive
ASA Datafest 2017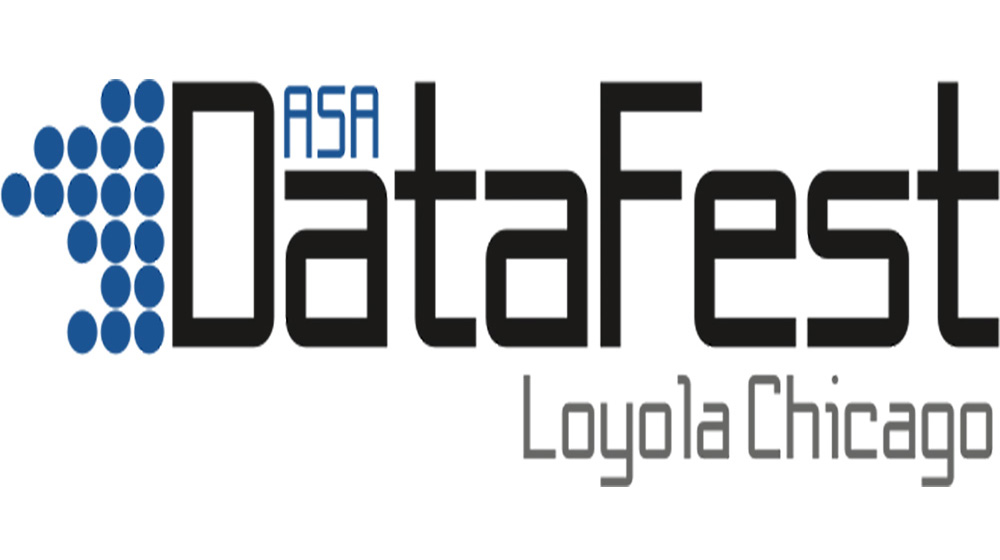 ASA DataFest is a data analysis competition where teams of up to five students have a weekend to attack a large, complex, and surprise dataset. Your job is to represent your school by finding and communicating insights into these data. The teams that impress the judges will win prizes as well as glory for their school. Everyone else will have a great experience, lots of food, and fun! While ASA DataFest is a competition, the main goal of the event is to promote collaboration. ASA DataFest is also a great opportunity to gain experience that employers are looking for. Having worked on a data analysis problem at this scale will certainly help make you a good candidate for any position that involves analysis and critical thinking, and it will provide a concrete example to demonstrate your experience during interviews.
After a data-filled weekend, each of 16 teams presented their findings to a panel of judges. Awards were then given in three categories at the conclusion of the Datafest, as well as prizes for the winners. The winning teams were:
Best Insight: The Bang Bang Boys
Best Use of External Data: STACKED
Best Data Visualization: A

3
Congratulations to all of the winners and participants of LUC Datafest 2017!
More Featured Stories
School of Social Work

School of Social Work Professor Maria Vidal de Haymes, PhD, hit two milestones in 2017. This year marks her 25th year of teaching at Loyola as well as the honor of being named Faculty Member of the Year.


The New York Times

On October 6, Professor Michael Khodarkovsky spoke to the New York Times about newly declassified CIA documents from the Cold War.


FACULTY RESEARCH

Loyola psychology professors Catherine Haden, PhD, and Perla Gámez, PhD, recently received a nearly $740,000 grant from the National Science Foundation to better understand how children learn and develop an interest in the STEM fields.