archive
Math and Literature Contest 2018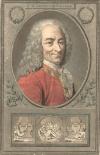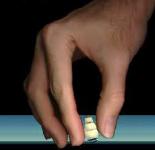 Contest: Literature and Mathematics
Voltaire's Micromegas
Math and Literature Contest 2018(Flyer, pdf file)
Topic: Response to Voltaire's Micromegas
Prize(s): Impressive award certificate, suitable for citing in your curriculum vita, application for university studies, posting on your refrigerator door.
Criteria: Original, thoughtful, and creative response to or analysis of Voltaire's Micromegas, focusing on the mathematical or philosophical metaphors.
Rules:
Any genre is acceptable, including an essay, poem, visual creation, fictional extension of Micromegas, or mathematical exposition. Submissions should be five pages or fewer

Contest submissions may be in English or French. Judges are fluent in mathematics.

This contest is open to the public.

If you wish to submit an entry by a team of people, that is fine. Just make that clear.

We will probably award prize(s) in categories of contestants. Therefore, please include a brief description of your mathematical education, e.g., "Completed one year of calculus," "Mrs. Morton's 6th grade class." If your contest entry uses rather advanced literary/historical analysis please indicate your background such as "I teach AP French literature."
Deadline: November 5, 2018

Submit entries and direct questions to:
Professor Steven L. Jordan, (Loyola University Chicago and University of Illinois at Chicago), sjorda2@luc.edu

Committee of judges is being formed.
Source for text of Micromegas: