Spiritual Exercises in Everyday Life (SEEL or the 19th Annotation)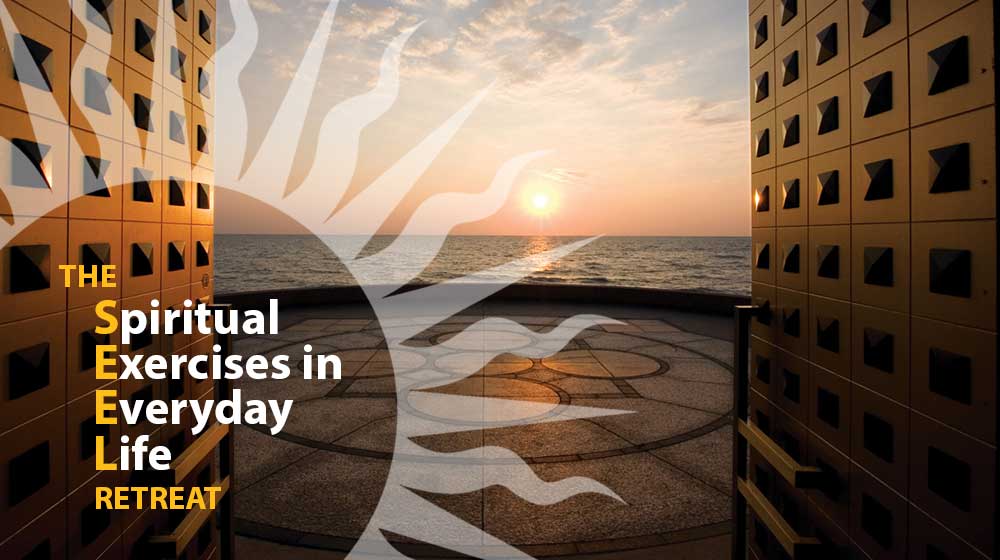 The Spiritual Exercises is a spiritual classic that consists of a series of prayers, meditations, and reflections put together by St. Ignatius of Loyola out of his own personal spiritual experience. The Spiritual Exercises experience respects the uniqueness of each person and leads participants to a deeper relationship with God and others. You may be asking questions such as: Do I desire a deeper relationship with God, myself, and the world in which I live? Do I desire a greater sense of direction and purpose in my life in light of my relationship with God? Do I feel that there is more to my life than I am experiencing? Do I want to understand better what I really want in my life? The retreat invites participants to explore, reflect, and pray with these kinds of questions, as well as a great deal more.
The following list includes helpful experiences for someone considering signing up for the SEEL Retreat:
A regular habit of prayer
Personal experience(s) of the reality and presence of God in one's life and the world
A spirit of generosity with one's time for God, an openness to God
Previous experience(s) with spiritual direction
Retreat Dates for
2023-2024
:
The Spiritual Exercises in Everyday Life Retreat for Loyola administrators, faculty, staff and graduate students will begin with an orientation on Tuesday, September 12, 2023

and then continue until the Christmas

break

. The retreat will resume in mid-January 2024

until its completion during the first week of May, 2024.

The retreat can also be completed remotely. Directors will be available to work with those needing online accommodations.
To register: Fall 2023 Link will go Live on Jully 1st, 2023
Pray daily from 45 minutes to an hour per day. Resources will be provided as aids to prayer, which often take many forms.
Meet weekly with a spiritual director for about an hour of conversation in which retreatants discuss the past week's experience of prayer and reflection. The SEEL retreat coordinators will pair retreatants with a spiritual director. Direction will occur in person or via Zoom based on the ability of the retreatant and director.
Gather quarterly with all retreatants for communal prayer and formation.
"The retreat made God real for me and had me recognize where God is working in my life."
"This retreat is probably the most significant experience I have had [...] as a faculty member at Loyola. I would
encourage other Loyolans to make this retreat."
"I had no idea these exercises were so powerful and such a blessing." ‌
"The retreat was very timely in my life."
"I wanted to grow in my own faith and to experience a greater sense of community at Loyola. The retreat met both of these expectations far more than I suspected it would."
"Whenever prospective students come to meet with me, I always talk about Loyola's commitment to the individual and education of the 'whole person.' I've learned through my time in the Spiritual Exercises that Loyola feels the same way about staff and about spiritual development. I'm amazed that Loyola makes this incredible retreat available to staff. I've been so blessed by my time in the Spiritual Exercises."
"This experience has been the best journey I have had in my ten years at Loyola."
"By this name of Spiritual Exercises is meant every way of examining one's conscience, of meditating, of contemplating, of praying vocally and mentally, and of performing other spiritual actions, as will be said later. For as strolling, walking and running are bodily exercises, so every way of preparing and disposing of the soul to rid itself of all the disordered tendencies, and, after it is rid, to seek and find the Divine Will as to the management of one's life for the salvation of the soul, is called a Spiritual Exercise." —St. Ignatius of Loyola, S.J., The Spiritual Exercises, 1st Annotation.