home_news
2021 Midwest University Chinese Speech Contest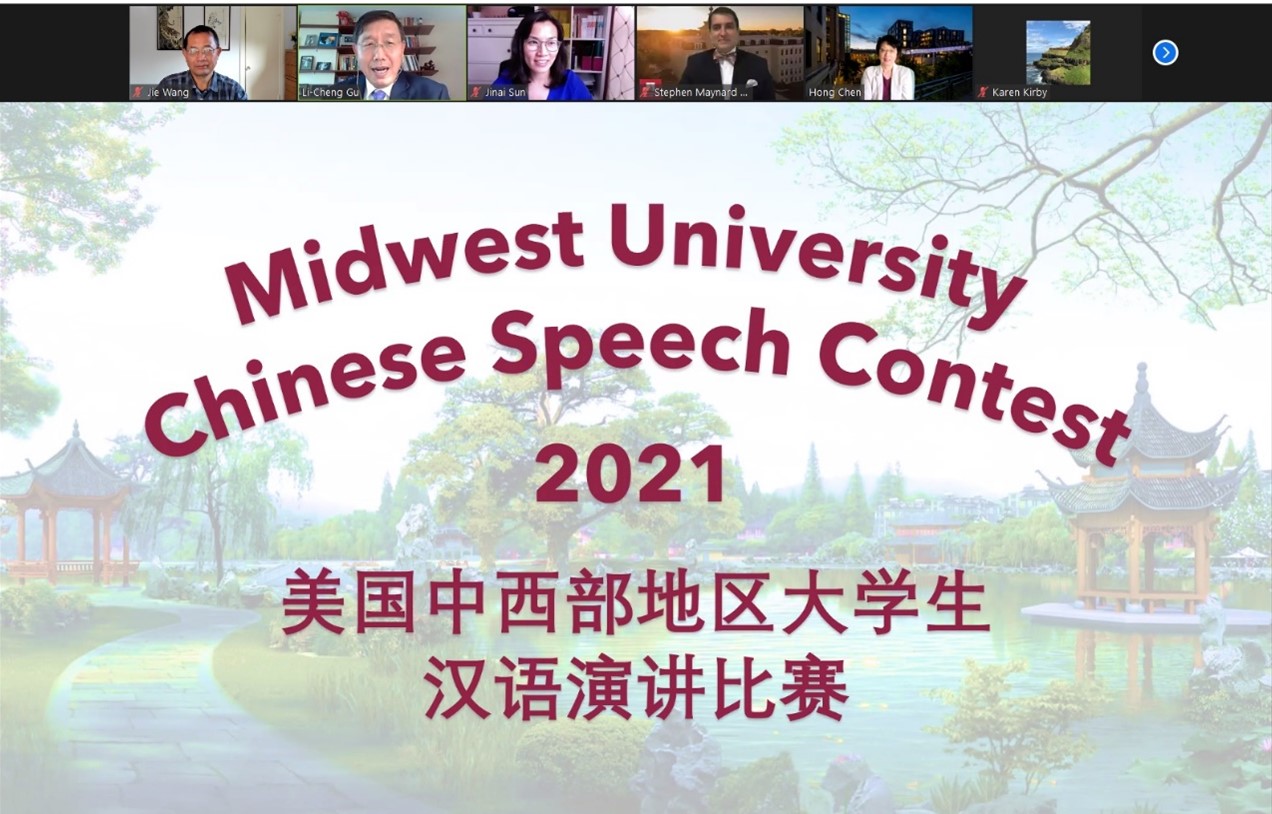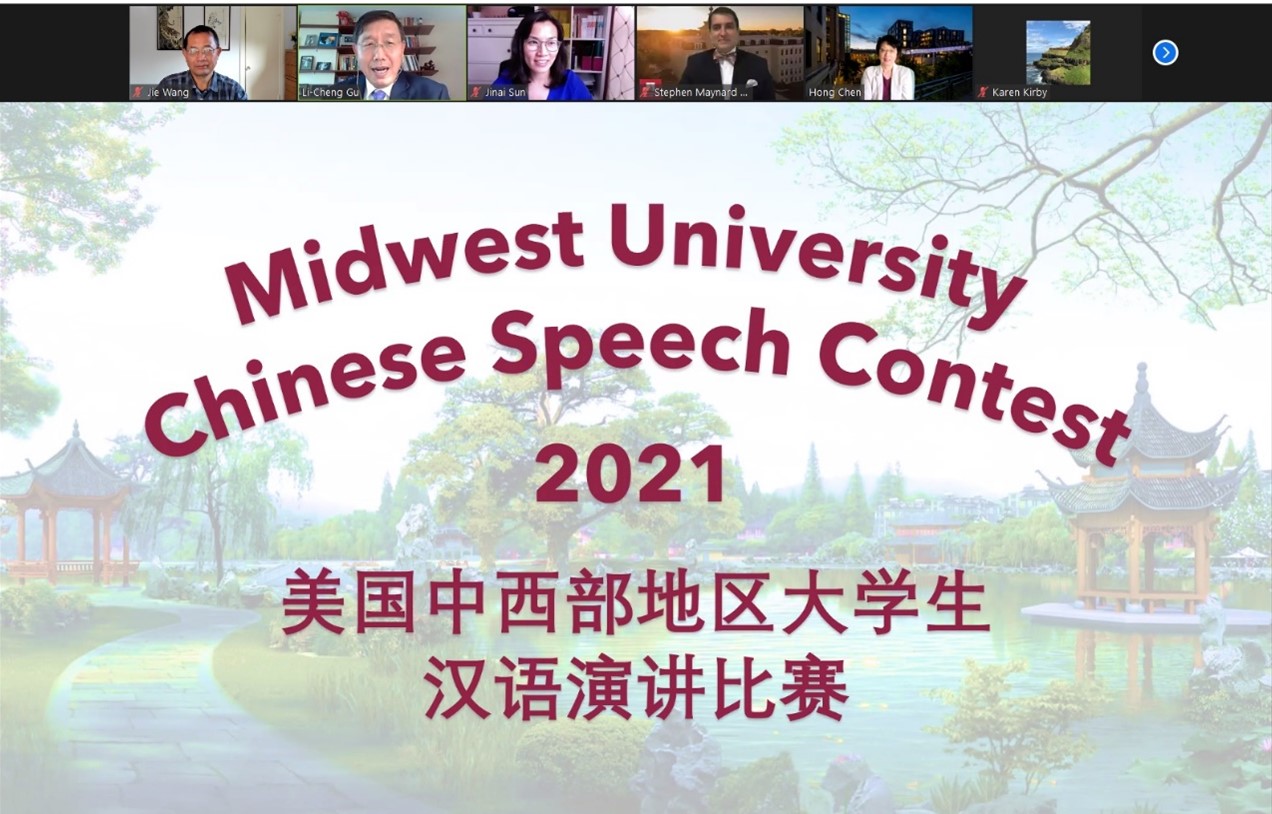 The competition consisted of two components: an original speech delivered in Chinese and a performance of a talent related to Chinese language and culture. In front of a rapt virtual audience totaling nearly 100, Loyola students gave speeches on topics as far ranging as personal motivations for studying Chinese to Serbian-Chinese relations to opportunities for collaboration amidst U.S.-China geopolitical tensions. Talent performances included a traditional Chinese fan dance, a recitation of classical Chinese poetry, and even a rooftop wushu routine. In her remarks at the closing ceremony, Dr. Susana Cavallo, chair of Loyola's Department of Modern Languages and Literatures, praised contest participants, noting that they were "undaunted by the pandemic as they used their incredible creativity to present their work virtually in a variety of enchanting settings."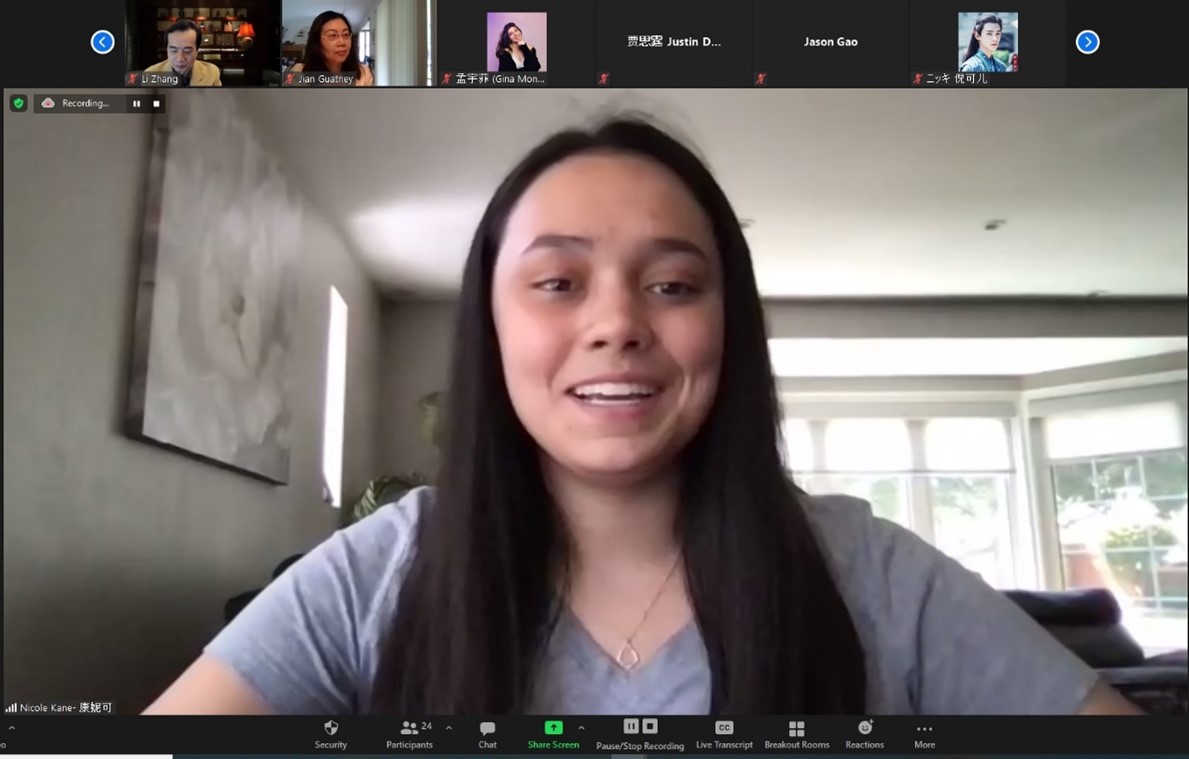 Nicole Kane, First-Year Division gold medalist.
In a stunning finish, all six Ramblers earned podium distinction, with Nicole Kane notching first prize in the first-year division, Timothy Rooney first prize and Joseph Kosman third prize in the second-year division, Rowan Obach first prize and Samantha Chipman third prize in the third-year division, and Filip Zigic first prize in the fourth-year division. With his top finish in the fourth-year division, Mr. Zigic also earned an all-expenses-paid trip to China to represent the Midwestern U.S. in the international finals of the Chinese Bridge Proficiency Competition, scheduled for Fall 2021. Mr. Zigic is the second Rambler to win this honor, following in the footsteps of Christina Conroy, who represented the U.S. Midwest in 2019. Prof. Hong Chen, director of the Chinese Language and Culture Minor at Loyola, and a member of the contest organizing committee, remarked upon the day's events, "We hold our students to high standards, but this was an even better finish than I could have imagined. I'm incredibly proud of all of our students."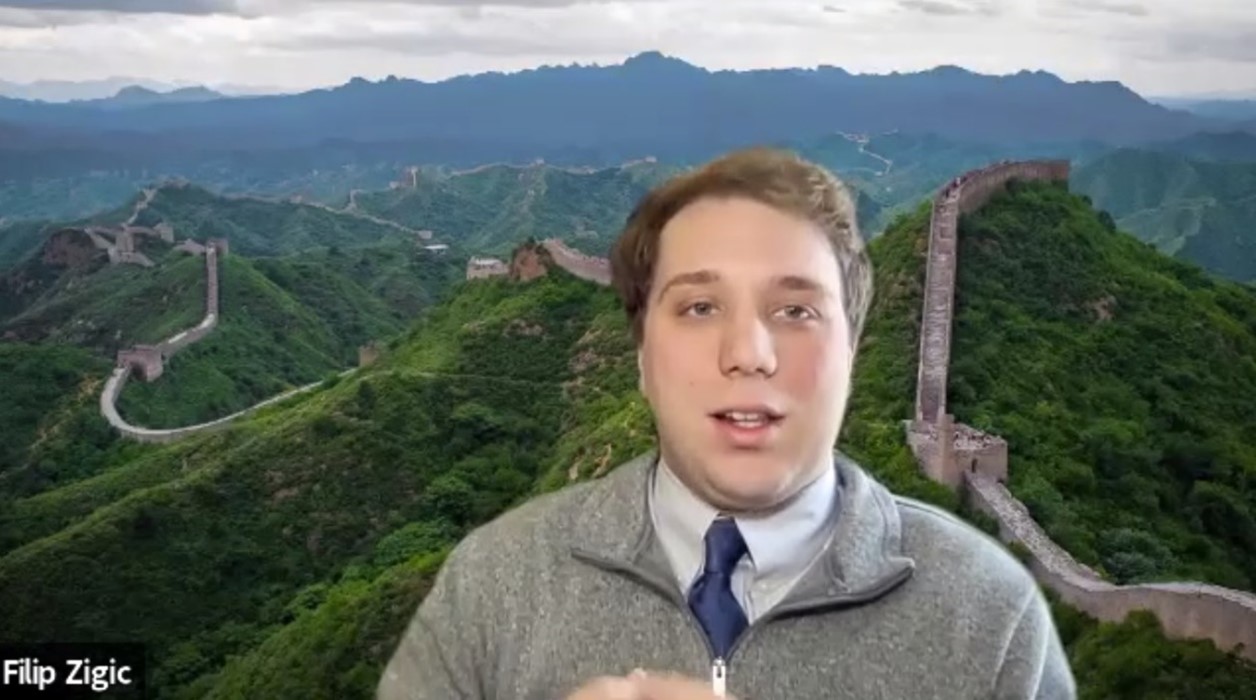 Filip Zigic will represent the U.S. Midwest in the contest's international round in Beijing.
Summing up the day, Prof. Cavallo observed that the participants "are all winners already in the game of life" and their "love of Chinese will continue to open new worlds to them throughout their lives."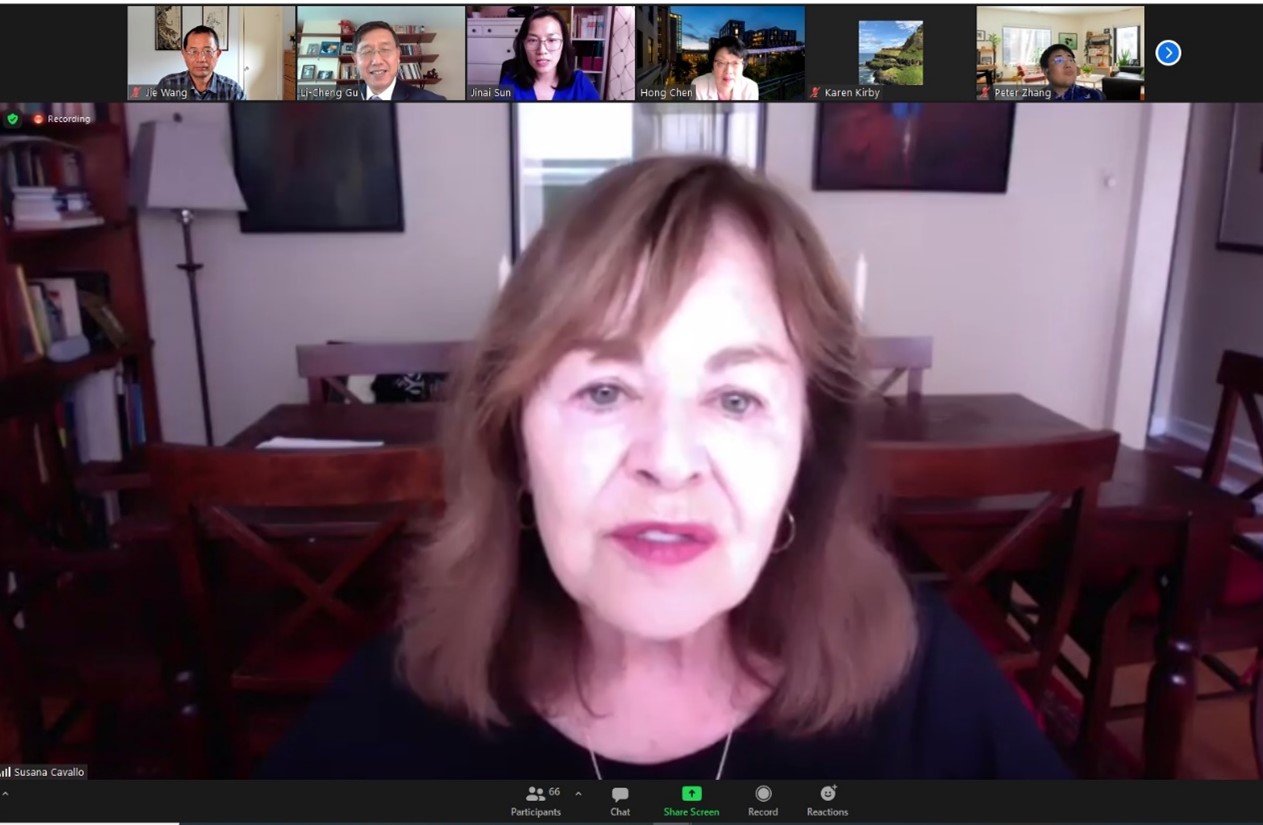 Dr. Susana Cavallo, Modern Languages and Literatures chair, spoke at the closing ceremony.
For more information about the Chinese Language and Culture Minor at Loyola, please visit the program website.