home_news
Italia nel cuore. Dr. Sergio Corsi: Professor of Italian and Italian Literature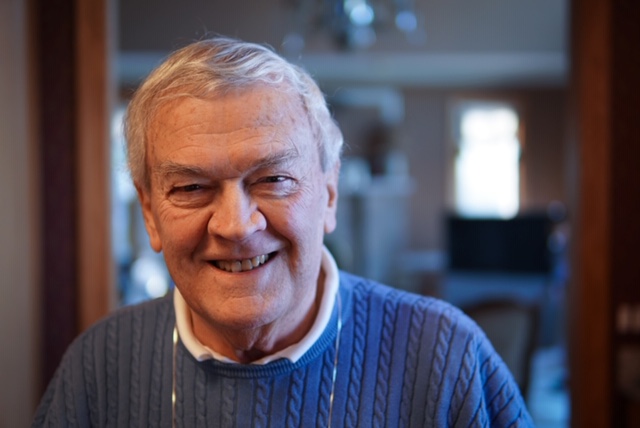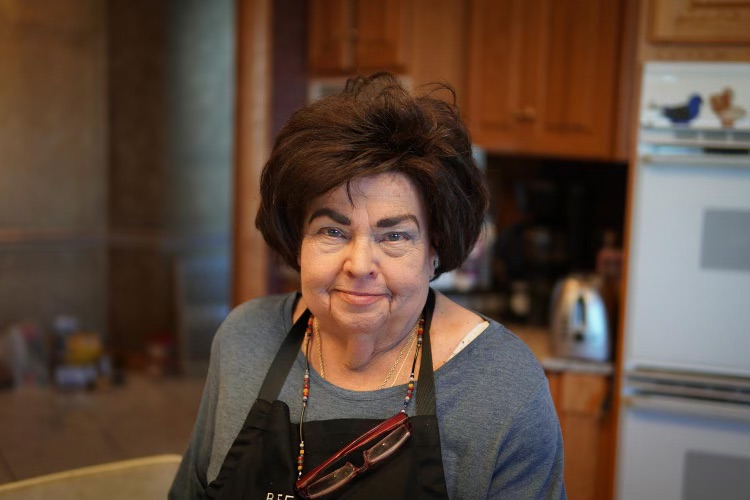 Professor Sergio Corsi began his distinguished teaching career at Loyola in 1973. His Italian language classes at the Water Tower Campus were an instant hit with Loyola students and Sergio Corsi's energy and passion for teaching inspired rapid growth in Loyola's Italian program. Dr. Corsi soon began offering courses on Dante and on Italian literature in the Honors Program. His enthusiasm for literature and his ability to explain the ideas and the powerful poetry of Dante captured the imagination of his students and Dr. Corsi was named Honors Program Professor of the Year in both 1981 and 1982. Dr. Corsi's inspiring teaching reflected his profound knowledge of Dante's Divine Comedy developed through extensive study of Dante's formal knowledge of rhetoric in the late Middle Ages. In 1987, Dr. Corsi published an important scholarly manuscript on the rhetoric of Dante's digressions -such as the famous digression that begins "Ahi serva Italia, di dolor ostello. . ." of the sixth canto of Purgatory. This monograph was entitled "Il modus digressivus' nella Divina Commedia and published in 1987 in the Scripta Humanistica series of the Catholic University of America press. Professor Corsi has also done significant scholarly work on other medieval and Renaissance authors and his work received recognition from leading Dante scholars such Mark Musa and Robert Hollander and has been cited in influential commentaries on the sixth canto of Purgatory. During the 1990s, Dr. Corsi served as the principal organizer of the sessions on Italian literature at the International Conference on Medieval Literature held annually at Western Michigan University in Kalamazoo, Michigan.
In his central role of teacher of Italian language and Italian literature in his native Italian, Prof. Corsi taught all levels of Italian language courses and major courses in Italian. His sonorous Tuscan-accented Italian is admirably precise and provides an ideal model for students. He emphasizes grammatical and lexical precision and provides detailed and clear feedback on the students' Italian compositions and essays that inspires them to understand the value of precision expression in writing and speaking. Over a long period, he has excelled in his work in the two semester Introduction to Literature and Culture sequence and his own personally created course on Italian stylistics. He was trained to memorize poetry as a young student in Italy and has retained an astonishing repertoire of verses and entire poems that he can recite on the spot from Dante to Leopardi to Foscolo and Carducci.
Sergio Corsi was an ideal candidate to direct the Summer Program in Rome that was begun in 1990 by Loyola's Department of Modern Language and Literatures. In twenty years of dedicated service to the Rome Center summer program as teacher and program organizer, Sergio established himself as a wonderful Italian cultural ambassador and leader of the community of students who together shared an intense, magical five weeks in La città eterna. Many summer program participants and faculty colleagues have especially fond memories of Sergio singing or reciting poetry or telling stories during our bus rides or group dinners on organized excursions to Assisi, or Florence or San Gimignano or Siena or Pompeii. In addition to his work with students and colleagues from our home campus in Chicago, Prof. Corsi also established excellent working relationships for our summer session partnership between 1995 and 2005 with faculty and administrators from Loyola Marymount University of Los Angeles and Xavier of Ohio.
In recent years, especially between 2000 and 2020, Sergio has emerged as an outstanding teacher in Core Literature in Translation program in which he teaches many Writing Intensive courses on Dante (LITR 283) Italian Masterpieces (LITR 200) and the Italian Novel (LITR 202). He has continued to teach lucidly and joyfully and create wonderfully welcoming student-centered classrooms in which student journals and forums were featured to foster the development of critical analysis skills. He teaches students to focus on the text and to appreciate the enduring profundity and timelessness of great works of literature.
In 2009, the John Felice Rome Center named the "Aula Corsi" classroom in Dr. Corsi's honor in apprecia-tion of his service to the Center and to generations of Loyola students on both sides of the Atlantic. Dr. Corsi was very moved by the award and he was very pleased to be surrounded by students, colleagues, and the Rome Center staff that over the years developed much affection for Sergio. Sergio with his joyfully resplendent summer spirit has truly been a passionate professor for all seasons in the Department of Modern Languages and Literatures at Loyola University Chicago.
https://luc.hosted.panopto.com/Panopto/Pages/Viewer.aspx?id=511029bb-1495-4747-9e4d-acaf0115761b