archive
Cambalache Theatre Company presents: "El Secreto a Voces"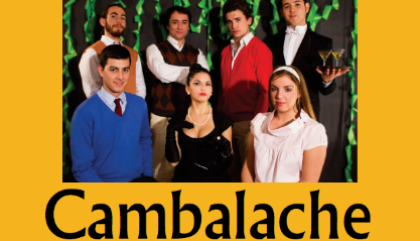 ‌Loyola has the honor of bringing to campus, Cambalache, a Spanish Golden Theatre Company on March 14th, 4:00 pm in Mullady theatre. Join Cambalache as they perform their contemporary adaptation of Calderón de la Barca's "El Secreto a Voces".
Admission is free for all Loyola students, faculty, and staff! The general public can purchase tickets for $8 IN ADVANCE ONLY at www.luc.edu/elsecretoavoces. A bilingual Q & A session, led by Dr. Héctor García will follow the performance.