archive
Film Screening of "The Death of Captain Pilecki"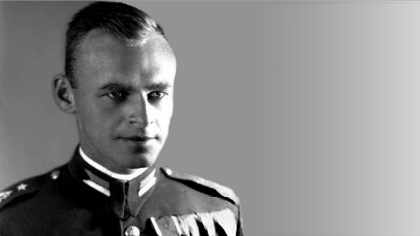 The Polish Studies Program and the Consulate General of the Republic of Poland is having a film screening about the 'Auschwitz Volunteer' Witold Pilecki with guest of honor Mark Probosz.
Captain Witold Pilecki was a Polish intelligence officer during WWII who volunteered to be imprisoned in German Nazi Concentration Camp, Auschwitz-Birkanau. Pilecki's mission was to organize resistance in the camp and send reports about the oncoming genocide. The film also tells of Pilecki's fate at the hands of the Communist government in Poland following WWII.
This event will take place Thursday, March 19th at 1 p.m in the Damen Center Movie Theater, located on Loyola University Chicago's campus. All are welcome!
For more details, see pdf: Film Rotmistrz PileckiFilm Rotmistrz Pilecki