Faculty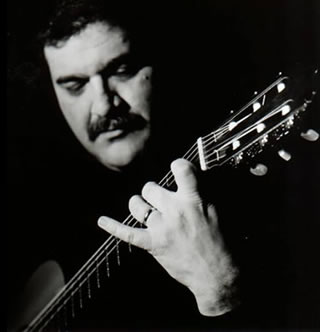 Steve Suvada, M.M.
Title/s: Instructor of Guitar
Office #: MUND 175
Phone: 773.508.7510
Email: ssuvada@luc.edu
About
Mr. Steven Suvada (guitarist) recently completed the world premiere of Michael Abels composition Aquadia with the Chicago Sinfonietta at Symphony Center in Chicago. Steve has also had performances as a featured guitar soloist with the Joffrey Ballet at the prestigious Auditorium Theater. He has appeared as a soloist with over 30 different symphony orchestras across the country, including the Miami Beach Symphony (playing the Concerto in D, Op. 99 by Castelnuovo-Tedesco), DePaul University Symphony at Orchestra Hall (Concerto in D major by Vivaldi), the Civic Orchestra of Chicago (Concerto de Aranjuez by Rodrigo), and the Harper Symphony Orchestra (Concerto in A major, Op. 30 by Giuliani).
Mr. Suvada has performed in music and fine arts festivals across the country, and his performances have taken him to such venues as Symphony Center in Chicago, Milwaukee Performing Arts Center, The Auditorium Theater in Chicago and the Folger-Shakespeare Theater in Washington D.C. He has appeared on TV and performed for radio innumerable times, including Weekend Edition on WLS TV(ABC Chicago) and WNIB FM/Chicago. He has performed many outdoor performances at music festivals in Minnesota, Ohio, Indiana, Iowa, Wisconsin and Illinois in front of crowds as large as 400,000. Suvada started studying jazz guitar at the age of 7, and at 13 he started the commute to Chicago every Saturday with his Dad to study with Richard Pick. Having completed both his Bachelor's and Master's Degrees at DePaul University under the guidance of Pick, he has performed in master classes for Manuel Barrueco, Charlie Byrd, Eduardo Fernandez, Lawrence Ferrara, Tom Leisek, Jeffrey Meyerriecks, Jorge Morel, Joe Pass and Myrna Sislen. In addition, he has given master classes at colleges and universities throughout the country, including Elmhurst College, Harper College, Loyola/Chicago, Rochester College (Minn.), Kings College (Penn.), University of West Virginia, and North Carolina State University.

In January of 2000, Mr. Suvada released his CD, The Interludes, in which he performs solo guitar works composed by Richard Pick. The CD is available through internet retailers Amazon.com, CDNow.com, TheOrchard.com, CDuniverse.com, and BarnesandNoble.com. As a composer, Mr. Suvada was a finalist in the OTI International Composers Festival (finishing third), and had one of his works features in the national magazine, Second Avenue.
Mr. Suvada has a multifaceted career as a solo performer and an accompanist for artists such as Vic Damone, RoseMarie, Rosemary Clooney, Bo Didley, the Crystals, the O'Jays, the Chi-Lites, Lou Rawls, Les Elgart, Donna Summer, Mitzi Gaynor, and Oprah Winfrey. Steve Suvada is currently on the faculties of Elmhurst College, William Rainey Harper College and Loyola University. He teaches guitar, electronic music, World Music and Music Business.
Degrees
M.M., DePaul University
B.M., DePaul University
Professional & Community Affiliations
American Federation of Musicians
American Federation of TV and Radio Artists
American String Teachers Association
Music Teachers National Association
Guitar Foundation of American
Chicago Guitar Society
National Academy of Recording Arts and Science (voting member)
Society of American Musicians
Jazz Educators Association
National Association of Music Merchandisers