Press Release - January 27, 2022
Media Contact
Matthew McDermott
mbedugnis@luc.edu
617.778.3346
Loyola University Chicago Names Michèle Alexandre as New Dean of the School of Law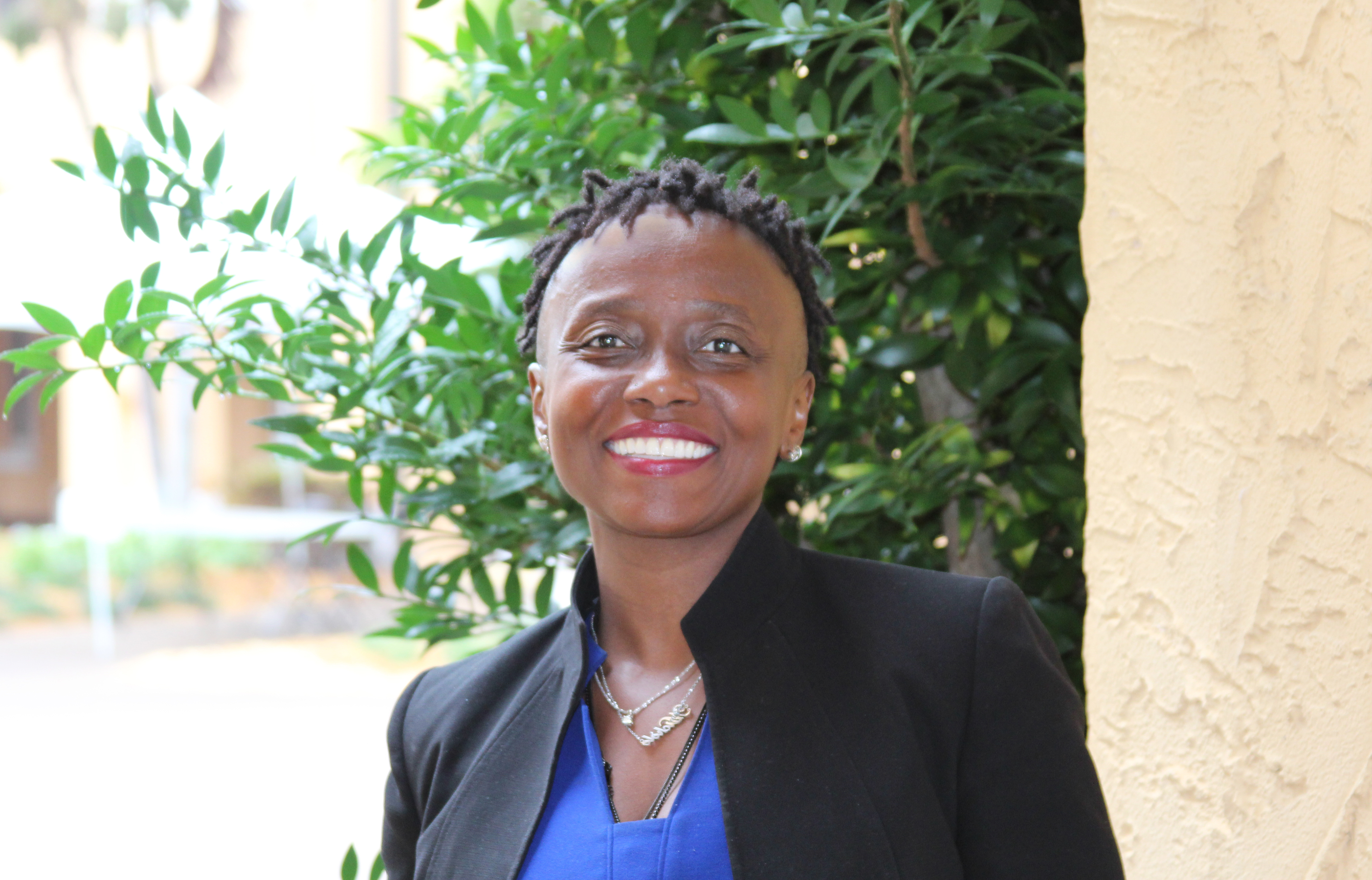 CHICAGO, IL - January 27, 2022 – Loyola University Chicago announced today that Michèle Alexandre, JD, will be joining the University as Dean of the School of Law, effective July 15, 2022. After a national search led by Isaacson Miller, President Jo Ann Rooney, Provost Margaret Callahan, and the University's School of Law Dean Search Committee selected Dean Alexandre from a talented and diverse pool of educators and litigators from across the country.

"We are delighted to welcome Michèle Alexandre into our Loyola community," said Dr. Jo Ann Rooney, President of Loyola University Chicago. "Not only is she one of the most prolific professors of law in the country–her commitment to justice and service for those on the margins is reflected in Loyola's own Jesuit, Catholic mission. We know she will play a critical leadership role in building on the incredible foundation of the School of Law's mission to prepare students to be ethical advocates for justice and equity."

Incoming Dean Michèle Alexandre added, "I am thrilled to join Loyola University Chicago to serve as Dean of the School of Law. I look forward to collaborating with all constituencies to champion its excellent and dynamic vision and to fostering its continued success."

A recipient of Fulbright and Watson fellowships, Dean Alexandre has devoted her career and scholarship to civil rights law, including issues of sustainability, economic independence, gender equity, and social justice. She was named one of Ebony Magazine's Top 100 influential African Americans of 2013 and one of the 50 "Most Influential Minority Law Professors 50 Years of Age or Younger" by Lawyers of Color Magazine. Dean Alexandre brings to Loyola two decades of higher education experience and a professional background that includes serving as a civil rights attorney with Chestnut Sanders Sanders Pettaway Campbell & Albright L.L.C. in Selma, Alabama; where she litigated discrimination cases, including both iterations of the historic Black Farmers' class action litigation.

Stephen Rushin, JD, PhD, the Judge Hubert Louis Will Professor of Law at Loyola's School of Law and the Chair of the School of Law Dean Search Committee, added, "My gratitude goes to my colleagues on the search committee and to a wide range of faculty, staff/administrators, students and alumni across the University community who provided feedback and participated in listening sessions. Loyola's School of Law received many applications from highly qualified candidates across the country resulting in a strong, competitive, and diverse applicant pool. Dean Alexandre impressed the search committee with her enthusiasm, vision, published research and life-long dedication to civil rights. Her career embodies Loyola's School of Law's dedication to social justice. We are thrilled to welcome her to our community." 

As the first-ever Black valedictorian at Colgate University, Michèle Alexandre received her Bachelor of Arts, summa cum laude, in English and French with background in Philosophy from Colgate. She later earned her Juris Doctor from Harvard Law School. Prior to joining Loyola, she served as Dean and Professor of Law at Stetson University College of Law. She succeeds Zelda B. Harris, interim dean of the Loyola University Chicago School of Law.

About Loyola University Chicago
Founded in 1870, Loyola University Chicago is one of the nation's largest Jesuit, Catholic universities, with more than 16,600 students. Nearly 11,500 undergraduates call Loyola home. The University has four campuses: three in the greater Chicago area and one in Rome, Italy, as well as course locations in Vernon Hills, Illinois (Cuneo Mansion and Gardens), and a Retreat and Ecology Campus in Woodstock, Illinois. The University features 14 schools, colleges, and institutes, including Arup College of Loyola University Chicago, College of Arts and Sciences, Graduate School, School of Environmental Sustainability, Institute of Pastoral Studies, Marcella Niehoff School of Nursing, Parkinson School of Health Sciences and Public Health, Quinlan School of Business, School of Communication, School of Continuing and Professional Studies, School of Education, School of Law, School of Social Work, and Stritch School of Medicine. Ranked a top national university by U.S. News & World Report, Loyola is also among a select group of universities recognized for community service and engagement by prestigious national organizations like the Carnegie Foundation and the Corporation for National and Community Service. To learn more about Loyola, visit LUC.edu, "like" us at Facebook.com/LoyolaChicago, or follow us on Twitter via @LoyolaChicago.

About the Loyola's School of Law
The School of Law has been educating aspiring attorneys in the theory, practice, and ethics of lawyering for more than 100 years. Loyola's School of Law is home to a number of world-renowned scholars passionate in educating and guiding students to the frontier of legal knowledge in pursuit of a greater social justice. While the School of Law trains excellent lawyers in all practice areas, many students take advantage of the highly regarded program in healthcare law, which is ranked #3 in the country by U.S. News and World Report. With a variety of different degree and programmatic offerings, as well as opportunities for students to gain practical experience, the School of Law is a place for all students to learn together in the pursuit of a more inclusive and just world.