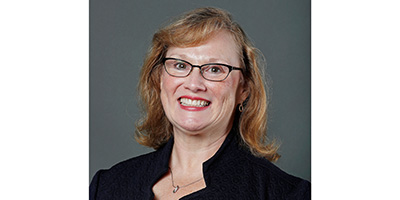 Carol Kostovich, PhD, RN, CHSE
Title/s: Associate Professor;
Assistant Dean of Innovative Educational Strategies and Simulation
Specialty Area: Nursing presence, teaching-learning strategies, simulation
Office #: Health Sciences Campus, Room 125-2534
Phone: 708.216.8097
Email:
About
Dr. Carol Kostovich is an Associate Professor and Assistant Dean for Innovative Educational Strategies and Simulation. She oversees nursing simulation and lab activities provided at the MNSON's three locations and across pre-licensure and graduate programs. Dr. Kostovich holds undergraduate and graduate degrees in nursing and a post-graduate certificate in Educational Research Methodology. She completed a post-doctoral research fellowship at Edward Hines Jr. VA Hospital, and then served as a Research Health Scientist in the Hines' Center for Innovation for Complex Chronic Healthcare for 9 years. Dr. Kostovich has over 25 years of didactic and clinical teaching experience with a clinical focus on adult health and medical-surgical nursing.
Research Interests
Dr. Kostovich's scholarly interests are two-fold. She focuses on developing, implementing and evaluating innovative approaches to teaching that can be used in the classroom, online or in a simulation lab. Her goal is to establish varied evidence-based teaching strategies that can be used by faculty teaching in both undergraduate and graduate programs.
Dr. Kostovich also studies the phenomenon of nursing presence as an intervention to provide patient-centered nursing care. She developed and evaluated the psychometric properties of the Presence of Nursing Scale (PONS) and the Presence of Nursing Scale- RN Version (PONS-RN) designed to measure elements of the nurse-patient relationship. The PONS and PONS-RN have been used by multiple researchers and students throughout the United States and world-wide, including Ireland, South Africa, Turkey, Malaysia, and the Philippines. Dr. Kostovich is interested in further evaluating the psychometric properties of the PONS and PONS-RN when used in varied populations, along with exploring the relationship between nursing presence and nurse-sensitive patient outcomes, professional quality of life, and stress/stress management strategies.
Selected Publications