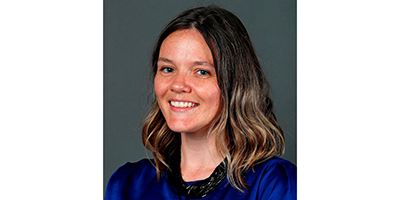 Amanda Peacock, DNP, RN, AGPCNP-C
Title/s: Clinical Assistant Professor;
Director of Adult Gerontology Primary Care Nurse Practitioner Track
Specialty Area: Gerontology, primary care, community health
Office #: Health Sciences Campus, Room 125-4533
Phone: 708.216.6989
Email:
About
Mandy Peacock is the Director of the Adult Gerontology Primary Care Nurse Practitioner track. She teaches courses in the graduate nursing programs. Dr. Peacock has practice expertise in primary care. She is licensed and board certified as a nurse practitioner.
Dr. Peacock focuses on culturally-informed community health assessment and intervention. She has used the culturally informed healthy aging model in rural India and Iowa. She plans to join community members and Loyola colleagues in community engagement in neighboring Maywood, IL. Dr. Peacock's mission in her scholarship is collaboration and capacity building to simultaneously meet community health goals as well as interprofessional education objectives.
In addition to this community work, Dr. Peacock strives to provide the most up-to-date clinical teaching. This includes the development and evaluation of simulation for primary care nurse practitioner students, specifically targeting the integration of mental health and primary care.
Research Interests
Culturally informed community health; interprofessional education, integration of mental health and primary care
Selected Publications