archive
Engaging Nurses in the Legislative Process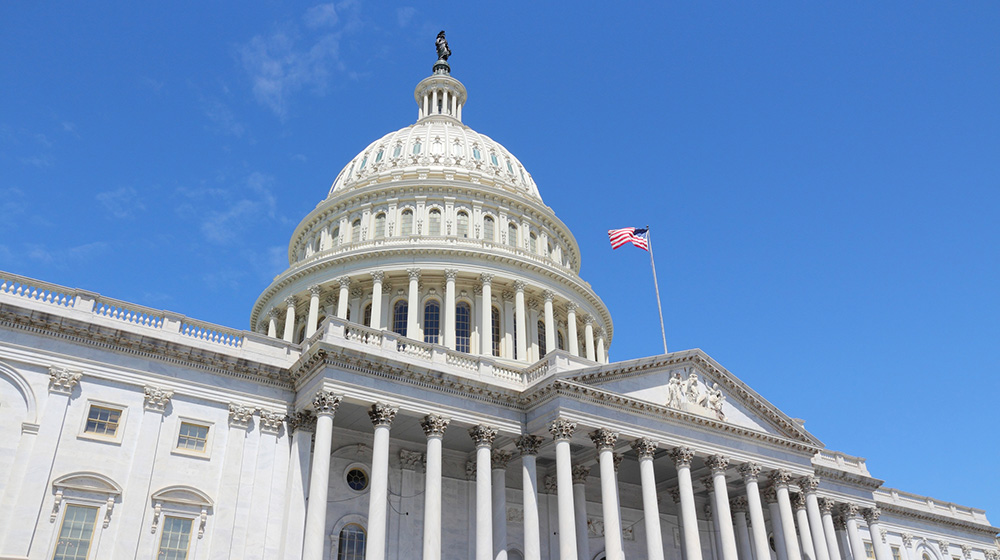 By Maura Sullivan Hill
When legislators need to consult a medical expert before voting on a bill, Gretchen LaCivita (DNP '18) wants them to call a nurse. She recently met an Illinois representative who solely consults physicians with questions about health care legislation.
LaCivita wondered: "Why doesn't she talk to a nurse? That's an important perspective on health care issues." As it turned out, that legislator simply didn't have any nurses in her network.
"There are just about three million nurses across the country[SM1] , and imagine if we collectively came together and stood up and had voice over some of these health care issues," said LaCivita, a 2018 graduate of the doctor of nursing practice program.[SM2]
So she's made it her mission to make health policy and advocacy a focus in undergraduate nursing curriculums, and to equip students with the skills to influence policy change.
LaCivita—who has a master's degree in public health and teaches undergraduate nursing full time at Resurrection University—needed a doctoral degree to make this a reality, but had trouble finding a program matching her goals.
Most doctor of nursing practice programs specialize in informatics or clinical care. LaCivita needed a program that would recognize teaching as her practice, and Loyola's Marcella Niehoff School of Nursing embraced that vision.
"Loyola helped me achieve my goals in marrying my passion for health care policy and advocacy work with nursing education," said LaCivita, a Chicago native. "I was looking at other programs out of state, but when I realized that this could be achieved here in my hometown, it really became a no-brainer."[SM3]
As the capstone to her DNP degree, LaCivita created a project to engage more nurses and nurses-in-training in the legislative process. She worked with Pamela Andresen, PhD, RN, who teaches an undergraduate course in clinical community health nursing, to incorporate a public policy project.
"We understand that we should be teaching more health policy, but with all the competing forces in nursing curriculums, it is not something that students necessarily walk away feeling competent in," LaCivita said. "So the impetus for this project was to dial in and become a bit more focused on the educational process of advocacy, so our students can then demonstrate better political astuteness."
She believes a nurse's expertise can help legislators make a more informed voting decision. LaCivita wants the nursing students to feel empowered to call their legislators and weigh in on bills that will affect patient care.
LaCivita accompanied a group of Loyola nursing students to the Capitol in Springfield to talk with legislators about opposing Senate Bill 0888, which would have permitted community colleges to offer bachelor of science in nursing degrees without Illinois Board of Nursing approval. They delivered a white paper opposing the bill written by nursing school Dean Vicki A. Keough, detailing their opposition to creating such a program without any input or oversight from nurses. Thanks to in part to their efforts, the bill did not make it out of the committee phase.
The 29 undergraduate nursing students in Dr. Andresen's course were required to write to their local legislators about a health care issue of personal importance to them. The students also participated in in-person meetings with a number of local Chicago state representatives and U.S. Congresswoman Jan Schakowsky, who represents Illinois' 9th congressional district, covering most of Cook County.
"The biggest takeaway for all the students was to build relationships. If one person calls an office and says, 'Hey, what are you doing about X?' it is not as impactful as when 10 people come together and call that same legislator to say, 'Hey, what are you doing about X?'" LaCivita said. "Then a group if people is saying that they need to be paying attention to the issue. If we're going to influence our profession, then we need to have that voice at the table. Our voices matter, if we choose to use them."