The Student Promise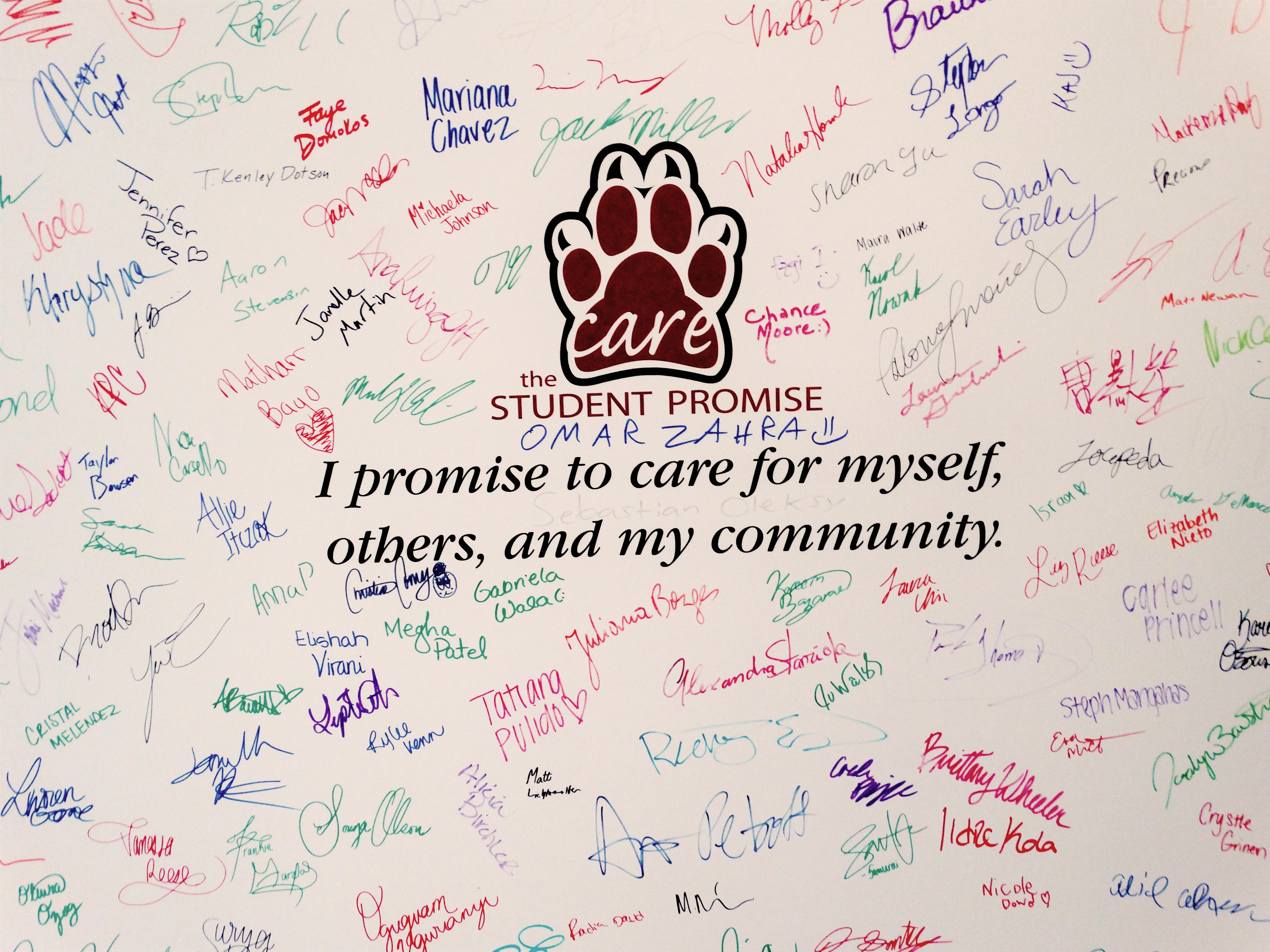 As a Loyola student being educated in the Jesuit Catholic tradition, I promise to...
Care for Myself
I promise to strive for excellence in all that I do. I will embrace opportunities for leadership, challenge myself academically, and seek experiences that will positively influence my personal development. I will honor the good in myself by being honest, compassionate, and respectful.
Care for Others
I promise to recognize that each individual person is valuable and has a unique perspective that contributes to the growth and development of all. I will respect the individuality of others regardless of appearance, ethnicity, faith, gender, ability, sexual orientation, or social standing.
Care for Community
I promise to acknowledge and celebrate diversity. I will contribute my talents, gifts, and ideas to strengthen the community. I aspire to be a person for others committed to working toward a more just world.