Elaine Morrato signs amicus brief supporting OSHA's vaccinate-or-test mandate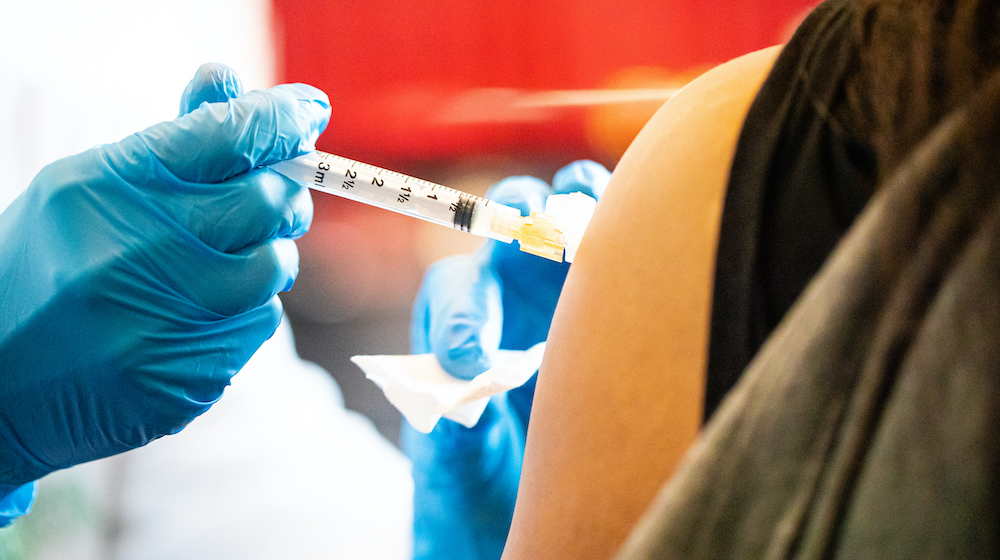 January 7, 2022
On Friday, the United States Supreme Court held a special session to hear arguments over the Occupational Safety and Health Administration (OSHA) mandate, which requires a vaccine-or-test mandate for private employers with more than 100 employees. Originally issued on November 5, the mandate requires approximately 84 million Americans working for large companies to either get vaccinated against COVID-19 or wear a mask at work and regularly get tested for the disease starting January 4.
Ahead of the January 7 session, an amicus brief supporting the OSHA-issued mandate was filed by leading public health experts and educators, including Elaine Morrato, DrPH, MPH, CPH, founding dean of Loyola University Chicago's Parkinson School of Health Science and Public Health. It contends that plaintiffs in the case have ignored the scientific evidence showing that workplaces are at risk for both transmission and infections with this contagious virus.
"Science supports OSHA's vaccinate-or-test standard," says Morrato. "We have seen COVID-19's devastating and deadly impact on workers and their families. With the omicron variant on the rise in our communities and workplaces, this mandate is well within its bounds to protect workers from unnecessary risk. And importantly, it contributes to our collective community and public health response to end the pandemic."
Other signatories include 30 other academic deans, more than 100 public health and health policy scholars, as well as the American Public Health Association (APHA), American Schools and Programs of Public Health (ASPPH), and the Association of American Medical Colleges (AAMC).
The public health scholars who signed these briefs did so in their individual capacities. The views expressed are their own and do not represent their affiliated institutions, organizations, or employers.