Faculty Spotlight: Samie Tootooni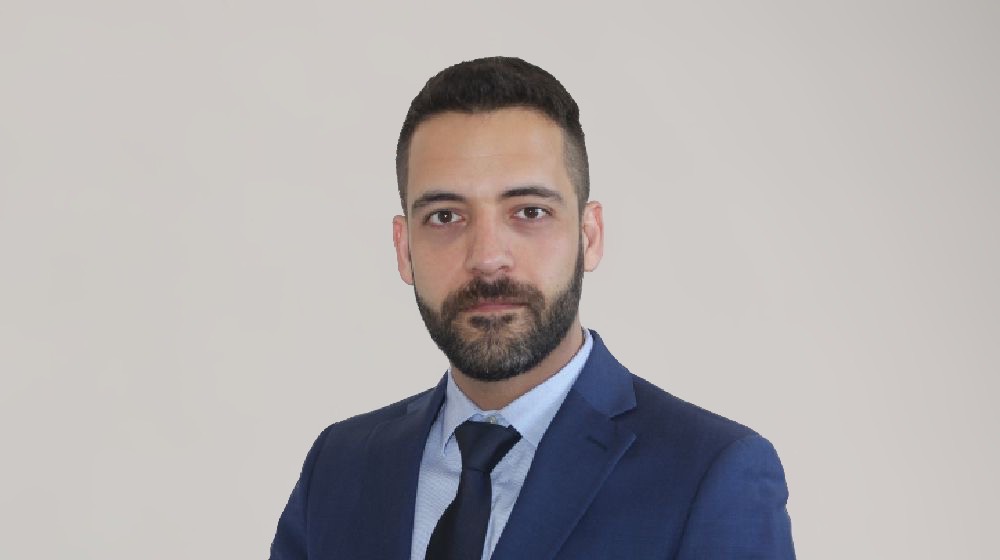 Professor reflects on Parkinson's interdisciplinary culture, informatics research
By Sam Uhlarik
Having researched the application of artificial intelligence (AI) and data science in manufacturing, Assistant Professor Samie Tootooni didn't initially expect to work in health informatics. Now, in his third year teaching in the Parkinson School of Health Sciences and Public Health's Health Informatics and Data Science department, Tootooni is using his research to improve patient care and reveal inequalities in health care. Learn more about Tootooni's research and experience at Parkinson:
How did you get involved in health informatics and data science?
I am very lucky and happy to have found this career path. My PhD is in Industrial and Systems Engineering, and my dissertation was focused on applying different data science and AI models to advanced manufacturing processes. In one of my projects, I got a chance to apply my models on brain signals, and it turned out to be very successful—we detected the onset of acute mental stress just by analyzing EEG signals. Because it aligned with my interests, I shifted to health informatics. After graduating in 2017, I joined Mayo Clinic in Rochester, Minnesota, to do more of this research and am still here doing it.
How does your work improve health outcomes or reduce inequalities?
The availability of electronic health records (EHR) for health care researchers and new advancements in AI, computing power, and technology introduce new opportunities to deliver better patient care, including more precise drug dosing. I previously developed AI models to evaluate prescribed doses for intensive care unit (ICU) patients at Mayo Clinic. While there were promising results, they revealed substantial racial and socioeconomic differences between Mayo Clinic patients and other cohorts. Because our models were not scalable, I redesigned them on a more diverse cohort to reflect the diversity in the United States' population. The final models were also audited to assess the risk of being biased against racial, ethnic, or socioeconomic groups most affected by disparities. For those with a presence of bias, I mitigated the inequities across the disparate groups.
What interests you most about your research and field?
Many things, including it being interdisciplinary. If you want to do research in this field, you need to have many folks with different areas of expertise. Because it is an interdisciplinary field by nature, it is so cool! My research specialty is patient focused, and every day, I am happy to use these advancements in technology to improve patient care. These include improving treatment outcomes, early detection and risk reduction of developing future issues, and lowering costs. AI has an emerging role in decision making in different aspects of human life. I believe it is fascinating that we can learn to utilize it in saving lives and improving patient care.
What's your favorite part of the Parkinson School?
I am undoubtedly very fortunate to join a friendly and diverse environment where I have met and worked with several individuals who have shared experiences. I am gradually finding myself having a stronger desire to be more outgoing, and I think this is a never-ending process. I am now very much part of this international community and interact with faculty members, students, and other individuals who represent cultures from all around the world. Another thing about the Parkinson School is its vivid atmosphere where you always learn new things, even as a faculty member after three years. Lastly, I am proud to be a member of a school that engages with different social causes and actively serves our society.
What it's like to teach at the Parkinson School?
I teach two classes at the Parkinson School, both of which focus on AI and transferring clinical and biomedical knowledge to a computer in the same way our brain understands it. This helps us gain correct, timely information to facilitate decision making. Since coming here, I've only had the chance to teach one course in-person, but I think we do a very good job in making use of the opportunities that both synchronous and asynchronous online teaching provides. I also think Parkinson students build great relationships with each other. And considering the diverse student community, they seem to happily embrace this multi-cultural environment in the virtual world as well!
What brought you to Loyola?
Coming from Mayo Clinic, I was looking for a place to not only continue my research but to establish a research lab and to become an independent researcher. I found that my personality and career would have an ideal trajectory at Loyola, particularly the Parkinson School's Health Informatics and Data Science department. I love being in an artful, diverse, and lively city, like Chicago, and Loyola is where I can communicate, mentor, teach, and collaborate with colleagues in an embracing and friendly environment.
---
SUPPORT THE NEXT GENERATION OF HEALTH LEADERS. MAKE A GIFT.
---