Loyola resident uses data to develop surgeon-scientist career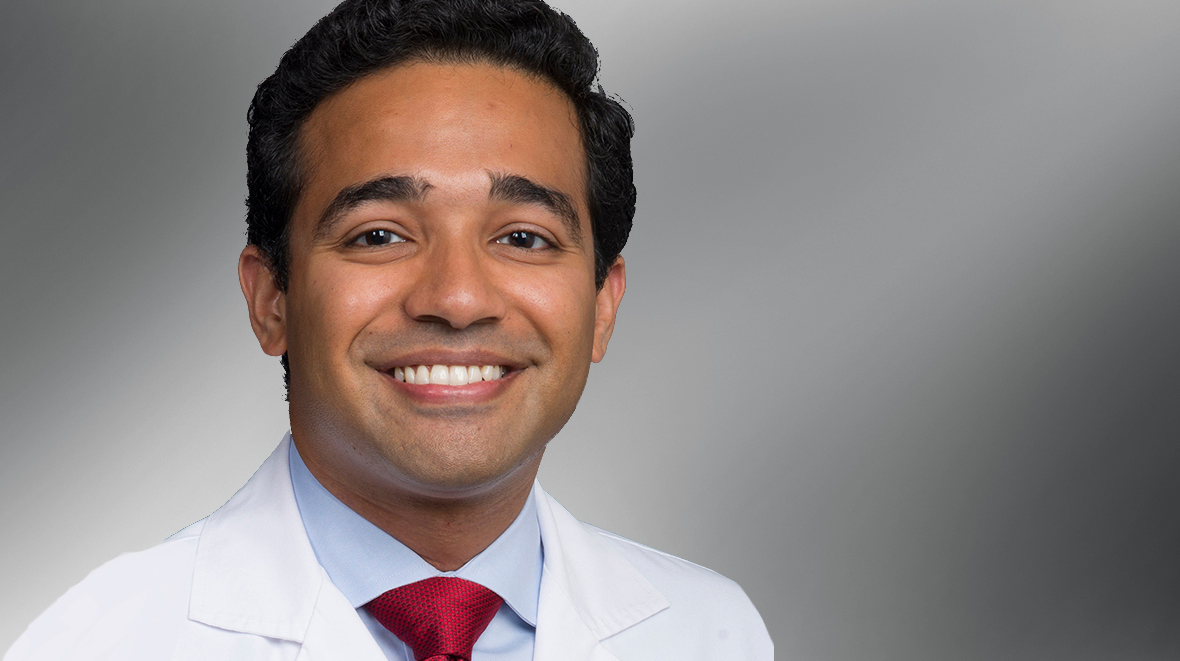 In two years, Dr. Sujay Kulshrestha, a general surgery resident at Loyola University Health System (LUHS), changed the direction of his career.
How?
He pursued a Master of Science in Health Informatics at Loyola University Chicago's Parkinson School of Health Sciences and Public Health and worked in its Informatics Lab.
Dr. Kulshrestha learned about the program from Dr. Majid Afshar, a mentor and physician scientist who worked at LUHS and taught at Loyola's Stritch School of Medicine and the Parkinson School.
Two years in the Informatics Lab exposed Dr. Kulshrestha to the possibilities of analytic tools. His research involved using multimodal data from the Electronic Health Record (EHR) to automate the process of creating clinical registries. Ultimately, these efforts could improve patient care by easing the collection of clinical data for researchers. The tool he eventually developed gathered all of the charting data to automatically determine the severity of injury for trauma patients, easing the time-intensive process of reviewing every patient's chart that occurs across the country at trauma centers today. Using techniques in informatics, they can use the entire body of data as a basis for conducting research.
"Informatics can unlock data and make it more accessible," says Dr. Kulshrestha. "It converts data into information."
Working in the Informatics Lab is quite a change from working in a fast-paced clinical setting. But it underscores and reinforces a multi-disciplinary approach to patient care: some practitioners have an Informatics perspective and some bring their clinical experience to solving problems or conducting research.
"Transitioning into the lab felt like I was getting off a moving sidewalk," says Dr. Kulshrestha. "You need to stop; learn the language, how best to approach the work, write code, and persevere," he says.
Equipped with the experience of a National Institute of Health post doc in data science, along with his master's and his Informatics lab work, Dr. Kulshrestha plans to pursue a fellowship in cardiothoracic surgery and maintain research as an important component of his surgeon-scientist career. But first, he will return to complete the remaining three years of surgical training while "keeping a hand in" informatics as another avenue to improving patient care.