Death Rates, Racial Equities Worsening in Several US Cities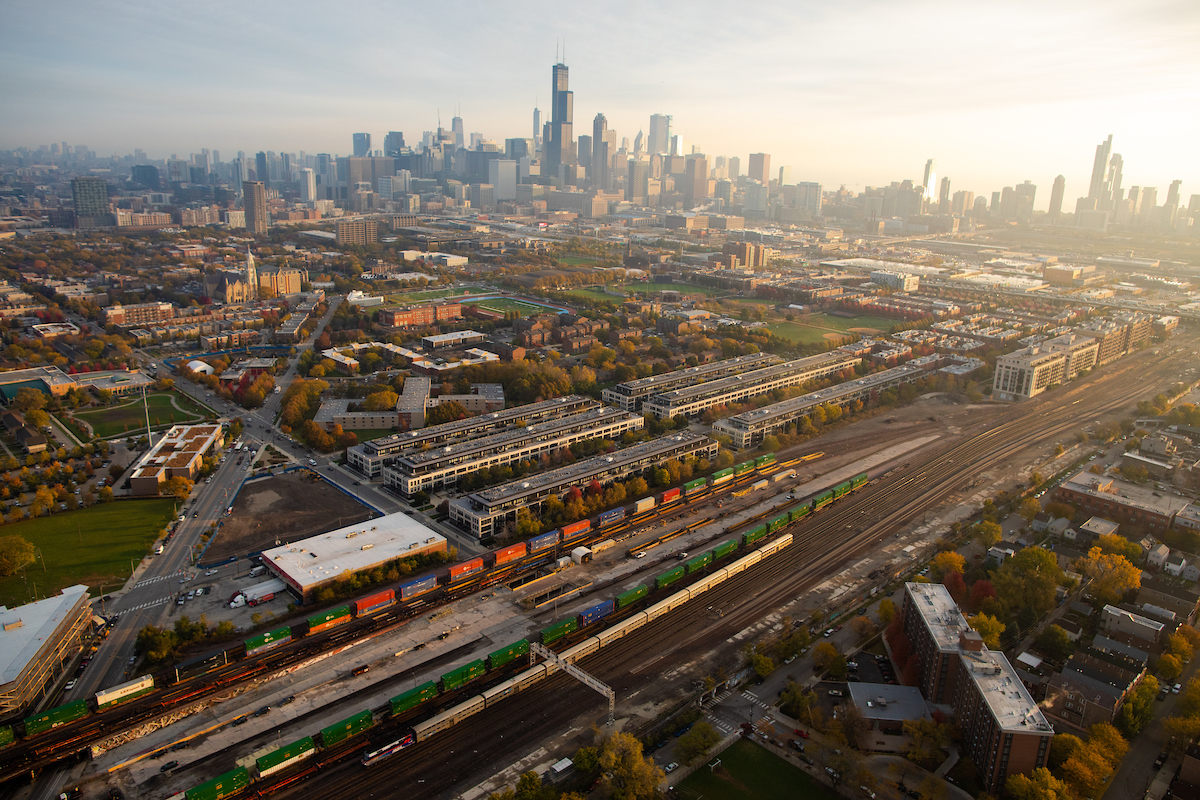 Study finds an extra 3,804 black individuals die each year in Chicago due to higher death rates than white population.
January 20, 2021
CHICAGO, IL – Disparities in death rates in Chicago lead to an additional 3,804 Black deaths each year in the city, according to a study published in the Journal of the American Medical Association (JAMA) Network Open. The recent study – "Comparison of All-Cause Mortality Rates and Inequities Between Black and White Populations Across the 30 Most Populous U.S. Cities" -- found that mortality rates and inequities between Black and white populations differed widely across cities over the past decade, with racial inequities worsening in more cities than where they improved. Chicago-area researchers from Sinai Urban Health Institute, Loyola University Chicago, DePaul University and the American Medical Association authored the study, one of the first to examine mortality rates and racial inequity in all-cause mortality in the nation's largest cities.
"While all-cause mortality rates have been documented in the United States since the 1800's, cities don't have data on all-cause mortality rates and racial inequities for their specific jurisdictions," said Maureen Benjamins, Ph.D., of Sinai Urban Health Institute. "Our study showed that only 14 of the 30 largest cities saw improvements in overall mortality rates during this period, and racial inequities actually increased in more cities (six) than they decreased (two). And the remaining 22 cities saw no change in inequities over the decade."
The study looked at more than 26 million death records during a 10-year period, using data from the National Vital Statistics System and American Community Survey population estimates to calculate age-adjusted city-level mortality rates for local Black, white and total populations of the 30 largest cities in the U.S. Researchers looked at data from 2009 through 2018. They found that the all-cause mortality rate for Black populations was 24% higher than among white populations nationally, resulting in more than 74,000 additional Black deaths each year.
In specific cities, this ranged from six additional black deaths in El Paso each year, to an average of 3,804 additional Black deaths each year in Chicago. The death rate for the Black population in Chicago is 65% higher than for the white population. This inequity is larger than is seen for the U.S. as a whole and is larger than all but four of the other 29 largest cities.
The amount of inequity varies substantially across cities, with some cities having little or no difference in death rates between Blacks and whites. "Inequities in mortality are not inevitable, and they vary from city to city. If health equity can be achieved in some cities, why not all?" says co-author Fernando De Maio, Ph.D., of the American Medical Association and DePaul University. "Our results are an indication of the toll of structural racism in U.S. society, but they also give us hope that better, and more equitable, patterns of population health are possible."
All-cause mortality rates have been shown to vary by region, state and county, but less is known about mortality and inequities in mortality at the city level. Cities are an ideal point of analysis because they correspond to primary political jurisdictions, unlike neighborhoods or census tracts. City health departments expend a great deal of effort and funding to create and implement health-related policies and programs. This type of data is essential for making evidence-based decisions in addressing racial inequities in our largest urban areas.
"To address both the elevated mortality rates and the historically entrenched racial inequities in these rates, the country needs targeted efforts at all levels of government," said Abigail Silva, Ph.D., of Loyola University Chicago's Parkinson School of Health Sciences and Public Health. "However, until now, analyses of all-cause mortality rates at a local level had not been available. We hope that this study can help to guide city administrators to better address health equity."
Adds Nazia Saiyed, MPH, of Sinai Urban Health Institute, "We urge city leaders and other health advocates to use this type of local data to raise awareness and advocacy related to racial health inequities. By understanding the burden on their communities, they can guide the better allocation of resources, monitor trends and implement more effective strategies."
You can read the study on JAMA Network Open here.
---
About Sinai Chicago
Sinai Chicago, formerly Sinai Health System, is a Chicago-based private, not-for-profit organization comprised of seven member organizations: Mount Sinai Hospital, Holy Cross Hospital, Sinai Children's Hospital, Schwab Rehabilitation Hospital, Sinai Medical Group, Sinai Community Institute and Sinai Urban Health Institute. The system has over 800 physicians on its hospital medical staffs, 654 licensed beds, 100,000+ annual emergency department patient visits and eight physician residency training programs. For more information, visit www.sinaichicago.org.