Associate Professor
Public Health Sciences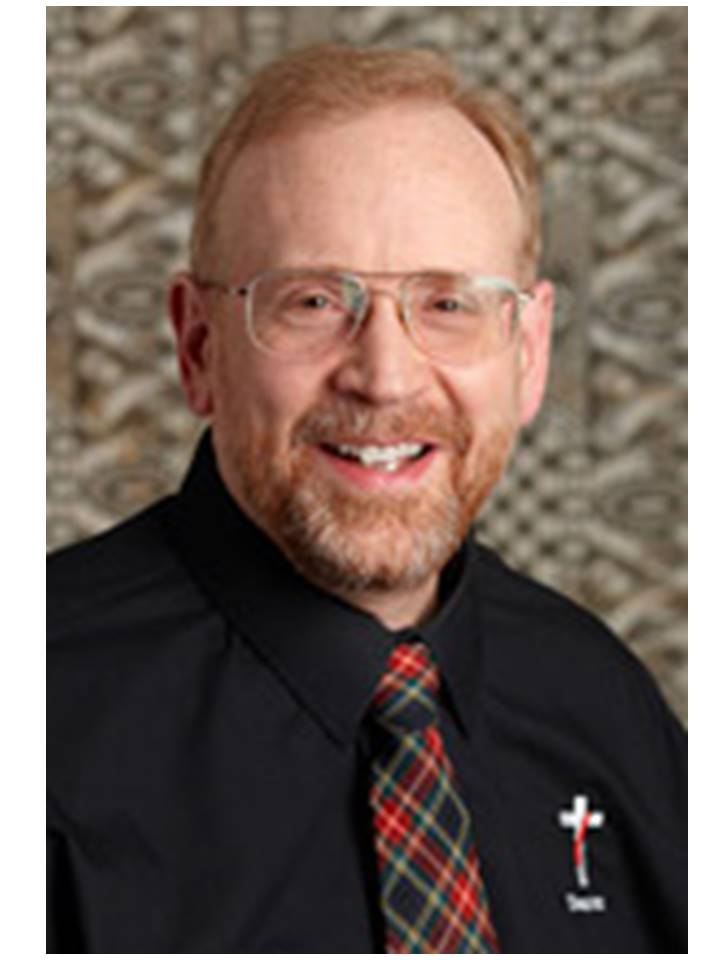 Contact
I earned a Ph.D. in Applied Social Psychology in 1989 from Loyola University Chicago, with a concentration in health psychology, statistical analysis, program evaluation, and survey research design. Prior to joining the Loyola faculty, Dr. Sinacore was director of the Outcomes Research Program at Children's Memorial Hospital (now Lurie Children's Hospital). Earlier in his career, he was Director of Research in the Department of Family Medicine at the University of Illinois, Chicago and co-director of the Biostatistical and Data Management Core of the NIH-funded Multipurpose Arthritis and Musculoskeletal Diseases Center at Northwestern University's Feinberg School of Medicine. I came to Loyola's Department of Preventive Medicine & Epidemiology in October of 2003 and joined the faculty as associate professor. Since then, I have been a senior member of the Biostatistical Core, which serves investigators across the University's Health Sciences Campus. My main research interests include domestic violence screening, the visual display of quantitative information, the reliability and validity of measurement instruments, multiple regression and correlation analysis, and classification and regression trees (CART). The domestic violence screening tool that I developed with colleagues has been translated into 11 languages and recently has been made into a downloadable app for smart phones to make it easier to detect problems with interpersonal violence. Dr. Sinacore teaches graduate level biostatistics courses for students in the basic biomedical sciences, those in the Public Health and Clinical Research Methods programs, and students in the Doctor of Nursing Practice program.
---
Education
Loyola University Chicago, Ph.D.               
University of Illinois at Chicago, Bachelors           
University of Illinois at Chicago, Masters             
What prompted you to pursue your field?
My introduction to psychology was in high school. Ever since then, I have been interested in how people perceive and respond to the world around them. I majored in psychology and developed an interest in health. I later completed a master's degree in Medical Psychology, followed by doctoral studies in Applied Social Psychology at Loyola with emphasis in health, statistical analysis, program evaluation, survey research, and behavioral research methods. My dissertation was on the process of self-diagnosis. Although I do not have a background in public health, it is a fine area for someone with an interest in social psychology. For example, during the coronavirus pandemic, health officials were advising people to stay at home and to avoid close contact with others. Yet, reports showed people gathering together. Social psychology offers possible explanations.
What's it like to teach at Parkinson?
I like teaching graduate students. They have a drive to learn as much as they can. I particularly like teaching students at the introductory level because I can influence their basic thinking before they move on to more advanced topics.
What "called" you to/attracted you to Loyola?
I originally came to Loyola in 1980 to complete my doctoral studies in Applied Social Psychology at the Lakeshore campus. Once I arrived, I came to appreciate its rich intellectual atmosphere. In 2003. I applied for a faculty position at the Health Sciences Campus and have enjoyed my work ever since.
Publications
Effects of corrective strabismus surgery on social anxiety and self-consciousness in adults. Estes, KJ; Parrish, RK; Sinacore, J; Mumby, PB; McDonnell, JF Journal of AAPOS : the official publication of the American Association for Pediatric Ophthalmology and Strabismus 2020
Plasma MCP-1 levels in bipolar depression during cyclooxygenase-2 inhibitor combination treatment. Edberg, D; Hoppensteadt, D; Walborn, A; Fareed, J; Sinacore, J; Halaris, A Journal of psychiatric research 2020 ;129
Modulation of the inflammatory response benefits treatment-resistant bipolar depression: A randomized clinical trial. Halaris, A; Cantos, A; Johnson, K; Hakimi, M; Sinacore, J JOURNAL OF AFFECTIVE DISORDERS 2019 ;261
Topical nicotinic receptor activation improves wound bacterial infection outcomes and TLR2-mediated inflammation in diabetic mouse wounds. Kishibe, M; Griffin, TM; Goslawski, M; Sinacore, J; Kristian, SA; Radek, KA Wound repair and regeneration : official publication of the Wound Healing Society [and] the European Tissue Repair Society 2018
Plasma C-reactive protein levels in bipolar depression during cyclooxygenase-2 inhibitor combination treatment Edberg,D.; Hoppensteadt,D.; Walborn,A.; Fareed,J.; Sinacore,J.; Halaris,A. Journal of psychiatric research 2018 ;102:1-7
Cutaneous Burn Injury Modulates Urinary Antimicrobial Peptide Responses and the Urinary Microbiome. Plichta, Jennifer K.; Holmes, Casey J.; Nienhouse, Vanessa; Puszynski, Michelle; Xiang Gao; Qunfeng Dong; Huaiying Lin; Sinacore, James; Zilliox, Michael; Toh, Evelyn; Nelson, David E.; Gamelli, Richard L.; Radek, Katherine A.; Gao, Xiang; Dong, Qunfeng; Lin, Huaiying Critical care medicine 2017 ;45(11)
Cutaneous Burn Injury Modulates Urinary Antimicrobial Peptide Responses and the Urinary Microbiome Plichta,J. K.; Holmes,C. J.; Nienhouse,V.; Puszynski,M.; Gao,X.; Dong,Q.; Lin,H.; Sinacore,J.; Zilliox,M.; Toh,E.; Nelson,D. E.; Gamelli,R. L.; Radek,K. A. Critical care medicine 2017 ;45(6):e543-e551
Delay in diagnosis of celiac disease in patients without gastrointestinal complaints Paez,M. A.; Gramelspacher,A. M.; Sinacore,J.; Winterfield,L.; Venu,M. The American Journal of Medicine 2017
Vascular endothelial growth factor: Potential predictor of treatment response in major depression Clark-Raymond,A.; Meresh,E.; Hoppensteadt,D.; Fareed,J.; Sinacore,J.; Garlenski,B.; Halaris,A. The world journal of biological psychiatry : the official journal of the World Federation of Societies of Biological Psychiatry 2016 :1-11
Should Age Limit the Use of Catheter-Directed Thrombolysis: Results of National Survey Al-Nouri,O.; Sinacore,J.; Halandras,P.; Hershberger,R. Vascular and endovascular surgery 2015 ;49(1-2):4-7
Peri-operative epidural may not be the preferred form of analgesia in select patients undergoing pancreaticoduodenectomy Axelrod,T. M.; Mendez,B. M.; Abood,G. J.; Sinacore,J. M.; Aranha,G. V.; Shoup,M. Journal of surgical oncology 2015 ;111(3):306-310
Does escitalopram reduce neurotoxicity in major depression? Halaris,A.; Myint,A. M.; Savant,V.; Meresh,E.; Lim,E.; Guillemin,G.; Hoppensteadt,D.; Fareed,J.; Sinacore,J. Journal of psychiatric research 2015 ;66-67:118-126
Vascular Endothelial Growth Factor: a potential diagnostic biomarker for major depression Clark-Raymond,A.; Meresh,E.; Hoppensteadt,D.; Fareed,J.; Sinacore,J.; Halaris,A. Journal of psychiatric research 2014 ;59:22-27
Identification of larvicide-resistant catch basins from three years of larvicide trials in a suburb of chicago, IL Harbison,J. E.; Sinacore,J. M.; Henry,M.; Xamplas,C.; Dugas,L. R.; Ruiz,M. O. Environmental health insights 2014 ;8(Suppl 2):1-7
Development of Verbal HITS for Intimate Partner Violence Screening in Family Medicine Shakil,A.; Bardwell,J.; Sherin,K.; Sinacore,J. M.; Zitter,R.; Kindratt,T. B. Family medicine 2014 ;46(3):180-185
The Association between Survival and the Pathologic Features of Periampullary Tumors Varies over Time Plichta,J. K.; Godambe,A. S.; Fridirici,Z.; Yong,S.; Sinacore,J. M.; Abood,G. J.; Aranha,G. V. HPB surgery : a world journal of hepatic, pancreatic and biliary surgery 2014 ;2014:890530
A pilot study examining moral distress in nurses working in one United States burn center Leggett,J. M.; Wasson,K.; Sinacore,J. M.; Gamelli,R. L. Journal of burn care & research : official publication of the American Burn Association 2013 ;34(5):521-528
Long-term follow-up of patients on drug holiday from bisphosphonates: real-world setting Chiha,M.; Myers,L. E.; Ball,C. A.; Sinacore,J. M.; Camacho,P. M. Endocrine practice : official journal of the American College of Endocrinology and the American Association of Clinical Endocrinologists 2013 ;19(6):989-994
Ambulation of hospitalized gynecologic surgical patients: a randomized controlled trial Liebermann,M.; Awad,M.; Dejong,M.; Rivard,C.; Sinacore,J.; Brubaker,L. OBSTETRICS AND GYNECOLOGY 2013 ;121(3):533-537
Pseudoangiomatous stromal hyperplasia (PASH) of the breast: a clinicopathological study of 79 cases. Drinka,E. K.; Bargaje,A.; Ersahin,C. H.; Patel,P.; Salhadar,A.; Sinacore,J.; Rajan,P. International Journal of Surgical Pathology 2012 ;20(1):54-58
Predicting acute kidney injury among burn patients in the 21st century: a classification and regression tree analysis Schneider,D. F.; Dobrowolsky,A.; Shakir,I. A.; Sinacore,J. M.; Mosier,M. J.; Gamelli,R. L. Journal of Burn Care & Research 2012 ;33(2):242-251
Bladder drainage during labor: a randomized controlled trial. Rivard,C.; Awad,M.; Liebermann,M.; Dejong,M.; Massey,S. M.; Sinacore,J.; Brubaker,L. Journal of Obstetrics & Gynaecology Research 2012 ;38(8):1046-1051
Conflict of interest disclosure in obstetrics & gynecology. Slagle,E.; Sinacore,J.; Brubaker,L. Obstetrics & Gynecology 2011 ;118(5):1108-1110
Radiation-related predictors of hematologic toxicity after concurrent chemoradiation for cervical cancer and implications for bone marrow-sparing pelvic IMRT. Albuquerque,K.; Giangreco,D.; Morrison,C.; Siddiqui,M.; Sinacore,J.; Potkul,R.; Roeske,J. International journal of radiation oncology, biology, physics 2011 ;79(4):1043-1047
Phenazopyridine does not improve catheter discomfort following gynecologic surgery. Anderson,C.; Chimhanda,M.; Sloan,J.; Galloway,S.; Sinacore,J.; Brubaker,L. American Journal of Obstetrics & Gynecology 2011 ;204(3):267.e1-267.e3
Rocuronium for nonemergent intubation of term and preterm infants Feltman,D. M.; Weiss,M. G.; Nicoski,P.; Sinacore,J. Journal of perinatology : official journal of the California Perinatal Association 2011 ;31(1):38-43
Pain scores are not predictive of pain medication utilization Galloway,S.; Chimhanda,M.; Sloan,J.; Anderson,C.; Sinacore,J.; Brubaker,L. Pain research and treatment 2011 ;2011:987468
Comparison of standardized uptake value-based positron emission tomography and computed tomography target volumes in esophageal cancer patients undergoing radiotherapy. Vali,F. S.; Nagda,S.; Hall,W.; Sinacore,J.; Gao,M.; Lee,S. H.; Hong,R.; Shoup,M.; Emami,B. International journal of radiation oncology, biology, physics 2010 ;78(4):1057-1063
Gastroesophageal reflux disease after lung transplantation: pathophysiology and implications for treatment. Davis,C. S.; Shankaran,V.; Kovacs,E. J.; Gagermeier,J.; Dilling,D.; Alex,C. G.; Love,R. B.; Sinacore,J.; Fisichella,P. M. Surgery 2010 ;148(4):737-744
P-selectin in major depression: preliminary findings with venlafaxine treatment Piletz,J. E.; Halaris,A.; Iqbal,O.; Hoppensteadt,D.; Fareed,J.; Zhu,H.; Sinacore,J.; DeVane,C. L. International Journal of Health Science 2010 ;3(2):312-318
Incidence, risk factors, and clinical outcomes of atrial fibrillation and atrial flutter after heart transplantation. Dasari,T. W.; Pavlovic-Surjancev,B.; Patel,N.; Williams,A. A.; Ezidinma,P.; Rupani,A.; Sinacore,J. L.; Heroux,A. L. American Journal of Cardiology 2010 ;106(5):737-741
Neurosurgical mortality rates: what variables affect mortality within a single institution and within a national database?. Hammers,R.; Anzalone,S.; Sinacore,J.; Origitano,T. C. Journal of neurosurgery 2010 ;112(2):257-264
Evaluation of computer-aided instruction in a gross anatomy course: a six-year study. McNulty,J. A.; Sonntag,B.; Sinacore,J. M. Anatomical Sciences Education 2009 ;2(1):2-8
Single versus customized treatment planning for image-guided high-dose-rate brachytherapy for cervical cancer: dosimetric comparison and predicting factor for organs at risk overdose with single plan approach. Chi,A.; Gao,M.; Sinacore,J.; Nguyen,N. P.; Vali,F.; Albuquerque,K. International journal of radiation oncology, biology, physics 2009 ;75(1):309-314
Nitric oxide branch of arginine metabolism in depression: effect of venlafaxine Piletz,J. E.; Halaris,A.; Iqbal,O.; Hoppensteadt,D.; Fareed,J.; Zhu,H.; Sinacore,J.; DeVane,C. L. International Journal of Health Science 2009 ;2(4):274-281
Pro-inflammatory biomakers in depression: treatment with venlafaxine. Piletz,J. E.; Halaris,A.; Iqbal,O.; Hoppensteadt,D.; Fareed,J.; Zhu,H.; Sinacore,J.; Devane,C. L. World Journal of Biological Psychiatry 2009 ;10(4):313-323
Facial nerve electromyographic monitoring to predict movement in patients titrated to a standard anesthetic depth. Jellish,W. S.; Leonetti,J. P.; Buoy,C. M.; Sinacore,J. M.; Sawicki,K. J.; Macken,M. P. Anesthesia & Analgesia 2009 ;109(2):551-558
The relationship of body mass index and functional outcomes in patients with acute burns. Farrell,R. T.; Gamelli,R. L.; Aleem,R. F.; Sinacore,J. M. Journal of Burn Care & Research 2008 ;29(1):102-108
Use of human acellular dermal matrix for hernia repair: friend or foe?. Candage,R.; Jones,K.; Luchette,F. A.; Sinacore,J. M.; Vandevender,D.; Reed,R. L.,2nd Surgery 2008 ;144(4):703-709
Patient-controlled analgesia combined with either ondansetron or ondansetron plus prochlorperazine for control of pain and nausea and vomiting in patients undergoing abdominal surgery Jellish,W. S.; Owen,K.; Fluder,E.; Sawicki,K.; Sinacore,J. Journal of clinical anesthesia 2008 ;20(8):594-600
Outcomes of bare metal versus drug-eluting stents in allograft vasculopathy. Reddy,P. R.; Gulati,A.; Steen,L.; Sinacore,J.; Leya,F.; Heroux,A. Journal of Heart & Lung Transplantation 2008 ;27(11):1222-1228
Prediction of nonsentinel lymph node metastasis in sentinel node-positive breast carcinoma. Kapur,U.; Rubinas,T.; Ghai,R.; Sinacore,J.; Yao,K.; Rajan,P. B. Annals of Diagnostic Pathology 2007 ;11(1):10-12
Reliability and validity of the injury prevention project home safety survey. Mason,M.; Christoffel,K. K.; Sinacore,J. Archives of Pediatrics & Adolescent Medicine 2007 ;161(8):759-765
Impact of exercise (walking) on blood pressure levels in African American adults with newly diagnosed hypertension. Sohn,A. J.; Hasnain,M.; Sinacore,J. M. Ethnicity & disease 2007 ;17(3):503-507
Test-taking behaviors on a multiple-choice exam are associated with performance on the exam and with learning style McNulty,J. A.; Sonntag,B.; Sinacore,J. M. Journal of the International Association of Medical Science Educators 2007 ;17(1):52-57
Interobserver agreement in the interpretation of chromogenic in situ hybridization for detection of human papillomavirus in gynecologic cytology: an appraisal of 55 cases. Kouria,G.; Venkataraman,G.; Mehrotra,S.; Wojcik,E. M.; Sinacore,J. Acta Cytologica 2007 ;51(3):494-496
Association of educational attainment with HIV risk in African American active injection drug users. Hasnain,M.; Levy,J. A.; Mensah,E. K.; Sinacore,J. M. AIDS Care 2007 ;19(1):87-91
Analysis of functional outcomes in patients discharged from an acute burn center. Farrell,R. T.; Gamelli,R. L.; Sinacore,J. Journal of Burn Care & Research 2006 ;27(2):189-194
Morphometric sum optical density as a surrogate marker for ploidy status in prostate cancer: an analysis in 180 biopsies using logistic regression and binary recursive partitioning. Venkataraman,G.; Ananthanarayanan,V.; Paner,G. P.; He,R.; Masoom,S.; Sinacore,J.; Flanigan,R. C.; Wojcik,E. M. Virchows Archiv 2006 ;449(3):302-307
Duration of illness is an important variable for untreated children with juvenile dermatomyositis. Pachman,L. M.; Abbott,K.; Sinacore,J. M.; Amoruso,L.; Dyer,A.; Lipton,R.; Ilowite,N.; Hom,C.; Cawkwell,G.; White,A.; Rivas-Chacon,R.; Kimura,Y.; Ray,L.; Ramsey-Goldman,R. Journal of Pediatrics 2006 ;148(2):247-253
Parental use of EpiPen for children with food allergies. Kim,J. S.; Sinacore,J. M.; Pongracic,J. A. Journal of Allergy & Clinical Immunology 2005 ;116(1):164-168
Uncovering histologic criteria with prognostic significance in toxic epidermal necrolysis Quinn,A. M.; Brown,K.; Bonish,B. K.; Curry,J.; Gordon,K. B.; Sinacore,J.; Gamelli,R. L.; Nickoloff,B. J. Archives of Dermatology 2005 ;141(6):683-687
Validation of the HITS domestic violence screening tool with males. Shakil,A.; Donald,S.; Sinacore,J. M.; Krepcho,M. Family medicine 2005 ;37(3):193-198
Influence of religiosity on HIV risk behaviors in active injection drug users. Hasnain,M.; Sinacore,J. M.; Mensah,E. K.; Levy,J. A. AIDS Care 2005 ;17(7):892-901
Physical activity behavior in older women with rheumatoid arthritis. Semanik,P.; Wilbur,J.; Sinacore,J.; Chang,R. W. Arthritis & Rheumatism 2004 ;51(2):246-252
Functional outcomes of pediatric liver transplantation. Alonso,E. M.; Neighbors,K.; Mattson,C.; Sweet,E.; Ruch-Ross,H.; Berry,C.; Sinacore,J. Journal of Pediatric Gastroenterology & Nutrition 2003 ;37(2):155-160
History-taking behaviors associated with diagnostic competence of clerks: an exploratory study. Hasnain,M.; Bordage,G.; Connell,K. J.; Sinacore,J. M. Academic Medicine 2001 ;76(10 Suppl):S14-7
Improving delivery of preventive health care with the comprehensive annotated reminder tool (CART). Shannon,K. C.; Sinacore,J. M.; Bennett,S. G.; Joshi,A. M.; Sherin,K. M.; Deitrich,A. Journal of Family Practice 2001 ;50(9):767-771