Professor
Public Health Sciences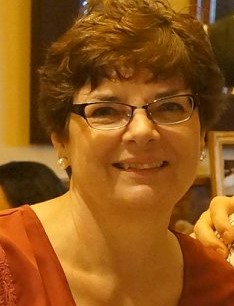 Contact
Dr. Weaver is a research scientist with a PhD in social psychology. She has conducted research with spinal cord injury and Parkinson's disease patients on preventing/managing complications of these conditions. She developed the new MS program in Implementation Science in the Parkinson School.
---
Education
Loyola University Chicago, Masters             
Loyola University Chicago, Ph.D.               
SUNY College at Plattsburgh, Bachelors           
What prompted you to pursue your field?
I wanted to help people but did not think I could do hands on medicine. Research allows me to test interventions and programs to determine what works best and then share that information with health care providers.
What does your department's focus mean to you?
Implementation science means to do what is needed to get best evidence used in everyday healthcare practice.
Why is this area of study important at this point in time?
There are inequities in Healthcare. Implementation science has a goal of making evidence based care available for all.
What would you tell a student about why your field is exciting/important/the potential impact s/he could make?
You can change things for the better.
Publications
STN vs. GPi deep brain stimulation for tremor suppression in Parkinson disease: A systematic review and meta-analysis. Wong, JK; Cauraugh, JH; Ho, KWD; Broderick, M; Ramirez-Zamora, A; Almeida, L; Shukla, AW; Wilson, CA; de Bie, RM; Weaver, FM; Kang, N; Okun, MS Parkinsonism & related disorders 2018
Prevention and management of osteoporosis and osteoporotic fractures in persons with a spinal cord injury or disorder: A systematic scoping review. Zleik, N; Weaver, F; Harmon, RL; Le, B; Radhakrishnan, R; Jirau-Rosaly, WD; Craven, BC; Raiford, M; Hill, JN; Etingen, B; Guihan, M; Heggeness, MH; Ray, C; Carbone, L The journal of spinal cord medicine 2018
Patient perceptions of environmental control units: experiences of Veterans with spinal cord injuries and disorders receiving inpatient VA healthcare. Etingen, B; Martinez, RN; Vallette, MA; Dendinger, R; Bidassie, B; Miskevics, S; Khan, HT; Cozart, HT; Locatelli, SM; Weaver, FM Disability and rehabilitation. Assistive technology 2018 ;13(4)
Use of the PARIHS Framework for Retrospective and Prospective Implementation Evaluations. Hill, JN; Guihan, M; Hogan, TP; Smith, BM; LaVela, SL; Weaver, FM; Anaya, HD; Evans, CT Worldviews on evidence-based nursing 2017 ;14(2)
Validating Domains of Patient Contextual Factors Essential to Preventing Contextual Errors: A Qualitative Study Conducted at Chicago Area Veterans Health Administration Sites Binns-Calvey,A. E.; Malhiot,A.; Kostovich,C. T.; LaVela,S. L.; Stroupe,K.; Gerber,B. S.; Burkhart,L.; Weiner,S. J.; Weaver,F. M. Academic medicine : journal of the Association of American Medical Colleges 2017
Survival in patients with Parkinson's disease after deep brain stimulation or medical management Weaver,F. M.; Stroupe,K. T.; Smith,B.; Gonzalez,B.; Huo,Z.; Cao,L.; Ippolito,D.; Follett,K. A. Movement disorders : official journal of the Movement Disorder Society 2017
The Impact of Recurrent Clostridium difficile Infection on Patients' Prevention Behaviors Weaver,F. M.; Trick,W. E.; Evans,C. T.; Lin,M. Y.; Adams,W.; Pho,M. T.; Bleasdale,S. C.; Mullane,K. M.; Johnson,S.; Sikka,M. K.; Peterson,L. R.; Solomonides,A. E.; Gerding,D. N. INFECTION CONTROL AND HOSPITAL EPIDEMIOLOGY 2017 ;38(11):1351-1357
Potential of Personal Health Record Portals in the Care of Individuals with Spinal Cord Injuries and Disorders: Provider Perspectives Hill,J. N.; Smith,B. M.; Weaver,F. M.; Nazi,K. M.; Thomas,F. P.; Goldstein,B.; Hogan,T. P. The journal of spinal cord medicine 2017 :1-11
Influence of drug class and healthcare setting on systemic antifungal expenditures in the United States, 2005-15 Fitzpatrick,M. A.; Suda,K. J.; Evans,C. T.; Hunkler,R. J.; Weaver,F.; Schumock,G. T. American Journal of Health-System Pharmacy : AJHP : Official Journal of the American Society of Health-System Pharmacists 2017
Dual-energy X-ray absorptiometry and fracture prediction in patients with spinal cord injuries and disorders Abderhalden,L.; Weaver,F. M.; Bethel,M.; Demirtas,H.; Burns,S.; Svircev,J.; Hoenig,H.; Lyles,K.; Miskevics,S.; Carbone,L. D. Osteoporosis international : a journal established as result of cooperation between the European Foundation for Osteoporosis and the National Osteoporosis Foundation of the USA 2017 ;28(3):925-934
Response to Sabour: Dual-energy X-ray absorptiometry and fracture prediction in patients with spinal cord injuries and disorders: methodological issues Abderhalden,L.; Weaver,F. M.; Bethel,M.; Demirtas,H.; Burns,S.; Svircev,J.; Hoenig,H.; Lyles,K.; Miskevics,S.; Carbone,L. D. Osteoporosis international : a journal established as result of cooperation between the European Foundation for Osteoporosis and the National Osteoporosis Foundation of the USA 2017
Association Between Hemoglobin A1c and Surgical Morbidity in Elective Foot and Ankle Surgery Domek,N.; Dux,K.; Pinzur,M.; Weaver,F.; Rogers,T. Orthopaedic Surgery and Rehabilitation;The Journal of foot and ankle surgery : official publication of the American College of Foot and Ankle Surgeons 2016
Risk factors for osteoporotic fractures in persons with spinal cord injuries and disorders Bethel,M.; Weaver,F. M.; Bailey,L.; Miskevics,S.; Svircev,J. N.; Burns,S. P.; Hoenig,H.; Lyles,K.; Carbone,L. D. Osteoporosis international : a journal established as result of cooperation between the European Foundation for Osteoporosis and the National Osteoporosis Foundation of the USA 2016
Patient prioritization of comorbid chronic conditions in the Veteran population: Implications for patient-centered care Richardson,L. M.; Hill,J. N.; Smith,B. M.; Bauer,E.; Weaver,F. M.; Gordon,H. S.; Stroupe,K. T.; Hogan,T. P. SAGE open medicine 2016 ;4:2050312116680945
A historical study of appendicular fractures in veterans with traumatic chronic spinal cord injury: 2002-2007. Bethel, M; Bailey, L; Weaver, F; Harmon, RL; Priebe, MM; Le, B; Aslam, H; Fausel, Z; Hoenig, H; Carbone, LD The journal of spinal cord medicine 2016 ;39(6)
Cervical stenosis in spinal cord injury and disorders. Burns, SP; Weaver, F; Chin, A; Svircev, J; Carbone, L The journal of spinal cord medicine 2016 ;39(4)
Patient-collected audio for performance assessment of the clinical encounter. Weiner, SJ; Schwartz, A; Sharma, G; Binns-Calvey, A; Ashley, N; Kelly, B; Weaver, FM JOINT COMMISSION JOURNAL ON QUALITY AND PATIENT SAFETY 2015 ;41(6)
Differential effects of deep brain stimulation target on motor subtypes in Parkinson's disease. Katz, M; Luciano, MS; Carlson, K; Luo, P; Marks, WJ; Larson, PS; Starr, PA; Follett, KA; Weaver, FM; Stern, MB; Reda, DJ; Ostrem, JL Annals of Neurology 2015 ;77(4)
Influenza antiviral treatment in spinal cord injury patients, 2007-2010 Evans,C. T.; Rogers,T. J.; Goldstein,B.; Weaver,F. M.; LaVela,S. L. The journal of spinal cord medicine 2015 ;38(1):48-56
Perceptions of practice guidelines for people with spinal cord injury. Powell-Cope, G; Moore, DH; Weaver, FM; Thomason, S Rehabilitation nursing : the official journal of the Association of Rehabilitation Nurses 2015 ;40(2)
A retrospective review of lower extremity fracture care in patients with spinal cord injury. Akhigbe, T; Chin, AS; Svircev, JN; Hoenig, H; Burns, SP; Weaver, FM; Bailey, L; Carbone, L The journal of spinal cord medicine 2015 ;38(1)
Neuropsychological changes following deep brain stimulation surgery for Parkinson's disease: comparisons of treatment at pallidal and subthalamic targets versus best medical therapy Rothlind,J. C.; York,M. K.; Carlson,K.; Luo,P.; Marks,W. J.,Jr; Weaver,F. M.; Stern,M.; Follett,K.; Reda,D.; CSP-468 Study Group Journal of neurology, neurosurgery, and psychiatry 2015 ;86(6):622-629
Health Information Seeking and Technology Use Among Veterans With Spinal Cord Injuries and Disorders Hogan,T. P.; Hill,J. N.; Locatelli,S.; Weaver,F. M.; Thomas,F. P.; Nazi,K. M.; Goldstein,B.; Smith,B. M. PM & R : the journal of injury, function, and rehabilitation 2015
Surgical compared with nonsurgical management of fractures in male veterans with chronic spinal cord injury Bethel,M.; Bailey,L.; Weaver,F.; Le,B.; Burns,S. P.; Svircev,J. N.; Heggeness,M. H.; Carbone,L. D. Spinal Cord 2015 ;53(5):402-407
Providers contextualise care more often when they discover patient context by asking: meta-analysis of three primary data sets Schwartz,A.; Weiner,S. J.; Binns-Calvey,A.; Weaver,F. M. BMJ quality & safety 2015
Patient-Centered Outcomes Research in Practice: The CAPriCORN Infrastructure Solomonides,A.; Goel,S.; Hynes,D.; Silverstein,J. C.; Hota,B.; Trick,W.; Angulo,F.; Price,R.; Sadhu,E.; Zelisko,S.; Fischer,J.; Furner,B.; Hamilton,A.; Phua,J.; Brown,W.; Hohmann,S. F.; Meltzer,D.; Tarlov,E.; Weaver,F. M.; Zhang,H.; Concannon,T.; Kho,A. Studies in health technology and informatics 2015 ;216:584-588
Mental Health-Related Healthcare Use Following Bilateral Deep Brain Stimulation For Parkinson's Disease Westbay,L. C.; Cao,L.; Burnett-Zeigler,I.; Reizine,N.; Barton,B.; Ippolito,D.; Weaver,F. M.; Stroupe,K. T. Journal of Parkinson's disease 2015 ;5(3):497-504
Thiazide use is associated with reduced risk for incident lower extremity fractures in men with spinal cord injury Carbone,L. D.; Chin,A. S.; Lee,T. A.; Burns,S. P.; Svircev,J. N.; Hoenig,H. M.; Bailey,L.; Weaver,F. M. Archives of Physical Medicine and Rehabilitation 2014 ;95(6):1015-1020
Healthcare utilization following mild traumatic brain injury in female veterans Rogers,T. J.; Smith,B. M.; Weaver,F. M.; Ganesh,S.; Saban,K. L.; Stroupe,K. T.; Martinez,R. N.; Evans,C. T.; Pape,T. L. BRAIN INJURY 2014 ;28(11):1406-1412
Cost of deep brain stimulation for the treatment of Parkinson's disease by surgical stimulation sites Stroupe,K. T.; Weaver,F. M.; Cao,L.; Ippolito,D.; Barton,B. R.; Burnett-Zeigler,I. E.; Holloway,R. G.; Vickrey,B. G.; Simuni,T.; Follett,K. A. Movement disorders : official journal of the Movement Disorder Society 2014 ;29(13):1666-1674
Associations between perceptions of evidence and adoption of H1N1 influenza infection prevention strategies among healthcare workers providing care to persons with spinal cord injury. Ullrich, PM; Lavela, SL; Evans, CT; Miskevics, S; Weaver, FM; Goldstein, B Journal of advanced nursing 2014 ;70(8)
Depression, healthcare utilization, and comorbid psychiatric disorders after spinal cord injury. Ullrich, PM; Smith, BM; Blow, FC; Valenstein, M; Weaver, FM The journal of spinal cord medicine 2014 ;37(1)
Mortality after lower extremity fractures in men with spinal cord injury. Carbone, LD; Chin, AS; Burns, SP; Svircev, JN; Hoenig, H; Heggeness, M; Bailey, L; Weaver, F Journal of bone and mineral research : the official journal of the American Society for Bone and Mineral Research 2014 ;29(2)
Content coding for contextualization of care: evaluating physician performance at patient-centered decision making. Weiner, SJ; Kelly, B; Ashley, N; Binns-Calvey, A; Sharma, G; Schwartz, A; Weaver, FM Medical decision making : an international journal of the Society for Medical Decision Making 2014 ;34(1)
Health care provider practices, barriers, and facilitators for weight management for individuals with spinal cord injuries and disorders. Locatelli, SM; Gerber, BS; Goldstein, B; Weaver, FM; LaVela, SL Topics in Spinal Cord Injury Rehabilitation 2014 ;20(4)
Individual, facility, and program factors affecting retention in a national weight management program. Spring, B; Sohn, MW; Locatelli, SM; Hadi, S; Kahwati, L; Weaver, FM BMC Public Health 2014 ;14
Suicide ideation and behaviours after STN and GPi DBS surgery for Parkinson's disease: results from a randomised, controlled trial. Weintraub, D; Duda, JE; Carlson, K; Luo, P; Sagher, O; Stern, M; Follett, KA; Reda, D; Weaver, FM Journal of neurology, neurosurgery, and psychiatry 2013 ;84(10)
Pain and Post-Traumatic Stress Disorder Symptoms During Inpatient Rehabilitation Among Operation Enduring Freedom/Operation Iraqi Freedom Veterans With Spinal Cord Injury Ullrich,P. M.; Smith,B. M.; Poggensee,L.; Evans,C. T.; Stroupe,K. T.; Weaver,F. M.; Burns,S. P. Archives of Physical Medicine & Rehabilitation 2013 ;94(1):80-85
Pain, Depression, and Health Care Utilization Over Time After Spinal Cord Injury Ullrich,P. M.; Lincoln,R. K.; Tackett,M. J.; Miskevics,S.; Smith,B. M.; Weaver,F. M. Rehabilitation Psychology 2013 ;58(2):158-165
The association of anticonvulsant use with fractures in spinal cord injury Carbone,L.; Chin,A. S.; Lee,T. A.; Burns,S. P.; Svircev,J. N.; Hoenig,H.; Akhigbe,T.; Thomas,F.; Bailey,L.; Weaver,F. American Journal of Physical Medicine & Rehabilitation / Association of Academic Physiatrists 2013 ;92(12):1037-46; quiz 1047-50
An evaluation of the Veterans Affairs traumatic brain injury screening process among Operation Enduring Freedom and/or Operation Iraqi Freedom veterans Evans,C. T.; St Andre,J. R.; Pape,T. L.; Steiner,M. L.; Stroupe,K. T.; Hogan,T. P.; Weaver,F. M.; Smith,B. M. PM & R : the journal of injury, function, and rehabilitation 2013 ;5(3):210-20; quiz 220
Medication acquisition across systems of care and patient-provider communication among older veterans Stroupe,K. T.; Smith,B. M.; Hogan,T. P.; St Andre,J. R.; Gellad,W. F.; Weiner,S.; Lee,T. A.; Burk,M.; Cunningham,F.; Piette,J. D.; Rogers,T. J.; Huo,Z.; Weaver,F. M. American Journal of Health-System Pharmacy : AJHP : Official Journal of the American Society of Health-System Pharmacists 2013 ;70(9):804-813
The association of opioid use with incident lower extremity fractures in spinal cord injury Carbone,L. D.; Chin,A. S.; Lee,T. A.; Burns,S. P.; Svircevs,J. N.; Hoenig,H. M.; Akhigbe,T.; Weaver,F. M. Journal of Spinal Cord Medicine 2013 ;36(2):91-96
Hypertension and antihypertensive treatment in veterans with spinal cord injury and disorders Barry,W.; St Andre,J. R.; Evans,C. T.; Sabharwal,S.; Miskevics,S.; Weaver,F. M.; Smith,B. M. Spinal Cord 2013 ;51(2):109-115
Improving the quality of telephone-delivered health care: a national quality improvement transformation initiative LaVela,S. L.; Gering,J.; Schectman,G.; Locatelli,S. M.; Weaver,F. M.; Davies,M. FAMILY PRACTICE 2013 ;30(5):533-540
Randomized trial of deep brain stimulation for Parkinson disease: thirty-six-month outcomes Weaver,F. M.; Follett,K. A.; Stern,M.; Luo,P.; Harris,C. L.; Hur,K.; Marks WJ,Jr; Rothlind,J.; Sagher,O.; Moy,C.; Pahwa,R.; Burchiel,K.; Hogarth,P.; Lai,E. C.; Duda,J. E.; Holloway,K.; Samii,A.; Horn,S.; Bronstein,J. M.; Stoner,G.; Starr,P. A.; Simpson,R.; Baltuch,G.; De Salles,A.; Huang,G. D.; Reda,D. J.; CSP 468 Study Group Neurology 2012 ;79(1):55-65
Parkinson's disease medication use and costs following deep brain stimulation Weaver,F. M.; Stroupe,K. T.; Cao,L.; Holloway,R. G.; Vickrey,B. G.; Simuni,T.; Hendricks,A.; Ippolito,D. Movement disorders : official journal of the Movement Disorder Society 2012 ;27(11):1398-1403
Dysfunctional sleep in persons with spinal cord injuries and disorders LaVela,S. L.; Burns,S. P.; Goldstein,B.; Miskevics,S.; Smith,B.; Weaver,F. M. Spinal Cord 2012 ;50(9):682-685
Males aging with a spinal cord injury: prevalence of cardiovascular and metabolic conditions. LaVela,S. L.; Evans,C. T.; Prohaska,T. R.; Miskevics,S.; Ganesh,S. P.; Weaver,F. M. Archives of Physical Medicine & Rehabilitation 2012 ;93(1):90-95
Optimizing primary care telephone access and patient satisfaction Lavela,S. L.; Gering,J.; Schectman,G.; Weaver,F. M. Evaluation & the health professions 2012 ;35(1):77-86
Impact of a multicomponent support services program on informal caregivers of adults aging with disabilities. LaVela,S. L.; Johnson,B. W.; Miskevics,S.; Weaver,F. M. Journal of Gerontological Social Work 2012 ;55(2):160-174
Chronic diseases in male veterans with multiple sclerosis. Lavela,S. L.; Prohaska,T. R.; Furner,S.; Weaver,F. M. Preventing Chronic Disease 2012 ;9:E55
Transarterial chemoembolization for HCC in patients with extensive liver transplantation waiting times. Eswaran,S. L.; Pierce,K.; Weaver,F.; Rogers,T.; Brems,J. J.; Sontag,S. J.; Borge,M. Angiology 2012 ;63(3):206-212
Understanding health care communication preferences of veteran primary care users Lavela,S. L.; Schectman,G.; Gering,J.; Locatelli,S. M.; Gawron,A.; Weaver,F. M. Patient Education & Counseling 2012 ;88(3):420-426
Communication and information sharing at VA facilities during the 2009 novel H1N1 influenza pandemic Locatelli,S. M.; LaVela,S. L.; Hogan,Timothy,P.; Kerr,Amy,N.; Weaver,F. M. American Journal of Infection Control 2012 ;40(7):622-626
Participant Retention in the Veterans Health Administration's MOVE! Weight management program, 2010. Locatelli,S. M.; Sohn,M. W.; Spring,B.; Hadi,S.; Weaver,F. M. Preventing Chronic Disease 2012 ;9:E129
Disaster preparedness and response practices among providers from the Veterans Health Administration and Veterans with spinal cord injuries and/or disorders. Hogan,T. P.; Holmes,S. A.; Rapacki,L. M.; Evans,C. T.; Lindblom,L.; Hoenig,H.; Goldstein,B.; Hahm,B.; Weaver,F. M. Journal of Spinal Cord Medicine 2011 ;34(4):353-361
The effect of message framing on self-management of chronic pain: A new perspective on intervention? Janke,E., A.; Spring,B.; Weaver,F. Psychology & Health 2011 ;26(7):931-947
Knowledge and use of antimicrobial stewardship resources by spinal cord injury providers. Evans,C. T.; Rogers,T. J.; Burns,S. P.; Lopansri,B.; Weaver,F. M. Pm & R 2011 ;3(7):619-623
Providers' beliefs and behaviors regarding antibiotic prescribing and antibiotic resistance in persons with spinal cord injury or disorder. Evans,C. T.; Rogers,T. J.; Weaver,F. M.; Burns,S. P. Journal of Spinal Cord Medicine 2011 ;34(1):16-21
Smoking behavior and delivery of evidence-based care for veterans with spinal cord injuries and disorders. Weaver,F. M.; Smith,B.; LaVela,S. L.; Evans,C. T.; Ullrich,P.; Miskevics,S.; Goldstein,B.; Strayer,J.; Burns,S. P. Journal of Spinal Cord Medicine 2011 ;34(1):35-45
A Comparison of Costs and Health Care Utilization for Veterans with Traumatic and Nontraumatic Spinal Cord Injury R.; Smith,Bridget, M.; Stroupe,Kevin, T.; Burns,Stephen, P.; Evans,Charlesnika, T.; Ripley,Diane, Cowper; Li,Keran; Huo,Zhiping; Hogan,Timothy, P.; Weaver,F. M. Topics in Spinal Cord Injury Rehabilitation 2011 ;16(4):27-42
Pallidal versus subthalamic deep-brain stimulation for Parkinson's disease. Follett,K. A.; Weaver,F. M.; Stern,M.; Hur,K.; Harris,C. L.; Luo,P.; Marks,W. J.,Jr; Rothlind,J.; Sagher,O.; Moy,C.; Pahwa,R.; Burchiel,K.; Hogarth,P.; Lai,E. C.; Duda,J. E.; Holloway,K.; Samii,A.; Horn,S.; Bronstein,J. M.; Stoner,G.; Starr,P. A.; Simpson,R.; Baltuch,G.; De Salles,A.; Huang,G. D.; Reda,D. J. New England Journal of Medicine 2010 ;362(22):2077-2091
Association between obesity and diabetes mellitus in veterans with spinal cord injuries and disorders. Rajan,S.; McNeely,M. J.; Hammond,M.; Goldstein,B.; Weaver,F. American Journal of Physical Medicine & Rehabilitation 2010 ;89(5):353-361
Contextual errors and failures in individualizing patient care: a multicenter study. Weiner,S. J.; Schwartz,A.; Weaver,F.; Goldberg,J.; Yudkowsky,R.; Sharma,G.; Binns-Calvey,A.; Preyss,B.; Schapira,M. M.; Persell,S. D.; Jacobs,E.; Abrams,R. I. Annals of Internal Medicine 2010 ;153(2):69-75
Antibiotic prescribing for acute respiratory infection and subsequent outpatient and hospital utilization in veterans with spinal cord injury and disorder. Evans,C. T.; Li,K.; Burns,S. P.; Smith,B.; Lee,T. A.; Weaver,F. M. Pm & R 2010 ;2(2):101-109
Embracing a health services research perspective on personal health records: lessons learned from the VA My HealtheVet system Nazi,K. M.; Hogan,T. P.; Wagner,T. H.; McInnes,D. K.; Smith,B. M.; Haggstrom,D.; Chumbler,N. R.; Gifford,A. L.; Charters,K. G.; Saleem,J. J.; Weingardt,K. R.; Fischetti,L. F.; Weaver,F. M. Journal of general internal medicine 2010 ;25(Suppl 1):62-67
A computerized survey of pain in Parkinson's disease patients: A pilot feasibility study. Page,D. B.; Weaver,F.; Wilkie,D. J.; Simuni,T. Parkinsonism & related disorders 2010 ;16(2):139-141
Creating a diabetes foot reminder-based registry using the electronic medical record Wrobel,James, S.; Chagares,William; Stuck,Rodney, M.; Weaver,F.; Crews,Ryan, T.; Rapacki,Lauren; Paulson,Rhonda; Armstrong,David, G. Informatics in Primary Care 2010 ;18(4):283-289
Using VA data for research in persons with spinal cord injuries and disorders: lessons from SCI QUERI. Smith,B. M.; Evans,C. T.; Ullrich,P.; Burns,S.; Guihan,M.; Miskevics,S.; LaVela,S. L.; Rajan,S.; Weaver,F. M. Journal of Rehabilitation Research & Development 2010 ;47(8):679-688
Persistence of traumatic memories in World War II prisoners of war. Rintamaki,L. S.; Weaver,F. M.; Elbaum,P. L.; Klama,E. N.; Miskevics,S. A. Journal of the American Geriatrics Society 2009 ;57(12):2257-2262
Provider perspectives on soldiers with new spinal cord injuries returning from Iraq and Afghanistan. Weaver,F. M.; Burns,S. P.; Evans,C. T.; Rapacki,L. M.; Goldstein,B.; Hammond,M. C. Archives of Physical Medicine & Rehabilitation 2009 ;90(3):517-521
Bilateral deep brain stimulation vs best medical therapy for patients with advanced Parkinson disease: a randomized controlled trial. Weaver,F. M.; Follett,K.; Stern,M.; Hur,K.; Harris,C.; Marks,W. J.,Jr; Rothlind,J.; Sagher,O.; Reda,D.; Moy,C. S.; Pahwa,R.; Burchiel,K.; Hogarth,P.; Lai,E. C.; Duda,J. E.; Holloway,K.; Samii,A.; Horn,S.; Bronstein,J.; Stoner,G.; Heemskerk,J.; Huang,G. D. JAMA 2009 ;301(1):63-73
Bloodstream infections and setting of onset in persons with spinal cord injury and disorder. Evans,C. T.; Hershow,R. C.; Chin,A.; Foulis,P. R.; Burns,S. P.; Weaver,F. M. Spinal Cord 2009 ;47(8):610-615
Predictors and outcomes of antibiotic adequacy for bloodstream infections in veterans with spinal cord injury. Evans,C. T.; Burns,S. P.; Chin,A.; Weaver,F. M.; Hershow,R. C. Archives of Physical Medicine & Rehabilitation 2009 ;90(8):1364-1370
Major medical conditions and VA healthcare costs near end of life for veterans with spinal cord injuries and disorders. Yu,W.; Smith,B.; Kim,S.; Chow,A.; Weaver,F. M. Journal of Rehabilitation Research & Development 2008 ;45(6):831-839
Epidemiology of hospital-acquired infections in veterans with spinal cord injury and disorder. Evans,C. T.; LaVela,S. L.; Weaver,F. M.; Priebe,M.; Sandford,P.; Niemiec,P.; Miskevics,S.; Parada,J. P. Infection Control & Hospital Epidemiology 2008 ;29(3):234-242
Development and testing of a vaccination message targeted to persons with spinal cord injuries and disorders. LaVela,S. L.; Cameron,K. A.; Priebe,M.; Weaver,F. M. Journal of Spinal Cord Medicine 2008 ;31(1):44-52
Pain among veterans with spinal cord injury. Ullrich,P. M.; Jensen,M. P.; Loeser,J. D.; Cardenas,D. D.; Weaver,F. M. Journal of Rehabilitation Research & Development 2008 ;45(6):793-800
Providing all-inclusive care for frail elderly veterans: evaluation of three models of care. Weaver,F. M.; Hickey,E. C.; Hughes,S. L.; Parker,V.; Fortunato,D.; Rose,J.; Cohen,S.; Robbins,L.; Orr,W.; Priefer,B.; Wieland,D.; Baskins,J. Journal of the American Geriatrics Society 2008 ;56(2):345-353
Risk of stroke, heart attack, and diabetes complications among veterans with spinal cord injury. Banerjea,R.; Sambamoorthi,U.; Weaver,F.; Maney,M.; Pogach,L. M.; Findley,T. Archives of Physical Medicine & Rehabilitation 2008 ;89(8):1448-1453
Health-related quality of life for veterans with spinal cord injury. Smith,B. M.; LaVela,S. L.; Weaver,F. M. Spinal Cord 2008 ;46(7):507-512
Prevalence of depression diagnoses and use of antidepressant medications by veterans with spinal cord injury. Smith,B. M.; Weaver,F. M.; Ullrich,P. M. American Journal of Physical Medicine & Rehabilitation 2007 ;86(8):662-671
Response to the 2004-2005 influenza vaccine shortage in veterans with spinal cord injuries and disorders and their providers. Evans,C. T.; LaVela,S. L.; Smith,B.; Wallace,C.; Goldstein,B.; Weaver,F. M. Journal of Spinal Cord Medicine 2007 ;30(1):20-26
Outcome of metronidazole therapy for Clostridium difficile disease and correlation with a scoring system.[see comment] Belmares,J.; Gerding,D. N.; Parada,J. P.; Miskevics,S.; Weaver,F.; Johnson,S. Journal of Infection 2007 ;55(6):495-501
Acute respiratory tract infection visits of veterans with spinal cord injuries and disorders: rates, trends, and risk factors. Smith,B. M.; Evans,C. T.; Kurichi,J. E.; Weaver,F. M.; Patel,N.; Burns,S. P. Journal of Spinal Cord Medicine 2007 ;30(4):355-361
Preventive care in spinal cord injuries and disorders: examples of research and implementation Weaver,F. M.; LaVela,S. L. Physical Medicine & Rehabilitation Clinics of North America 2007 ;18(2):297-316
Smoking behavior and readiness to change in male veterans with spinal cord injuries. Weaver,F. M.; LaVela,S. L.; Miskevics,S.; Clemmons,N.; Janke,E. A.; Spring,B. Rehabilitation Psychology 2007 ;52(3):304-310
Interventions to increase influenza vaccination rates in veterans with spinal cord injuries and disorders. Weaver,F. M.; Smith,B.; LaVela,S.; Wallace,C.; Evans,C. T.; Hammond,M.; Goldstein,B. Journal of Spinal Cord Medicine 2007 ;30(1):10-19
Evaluating physician performance at individualizing care: a pilot study tracking contextual errors in medical decision making. Weiner,S. J.; Schwartz,A.; Yudkowsky,R.; Schiff,G. D.; Weaver,F. M.; Goldberg,J.; Weiss,K. B. Medical Decision Making 2007 ;27(6):726-734
Impact of pneumococcal vaccination on pneumonia rates in patients with COPD and asthma. Lee,T. A.; Weaver,F. M.; Weiss,K. B. Journal of general internal medicine 2007 ;22(1):62-67
Veterans' access to and use of Medicare and Veterans Affairs health care. Hynes,D. M.; Koelling,K.; Stroupe,K.; Arnold,N.; Mallin,K.; Sohn,M. W.; Weaver,F. M.; Manheim,L.; Kok,L. Medical care 2007 ;45(3):214-223
Prevalence of obesity and high blood pressure in veterans with spinal cord injuries and disorders: a retrospective review. Weaver,F. M.; Collins,E. G.; Kurichi,J.; Miskevics,S.; Smith,B.; Rajan,S.; Gater,D. American Journal of Physical Medicine & Rehabilitation 2007 ;86(1):22-29
Long-term outcomes from nosocomial infections in persons with spinal cord injuries and disorders LaVela,S. L.; Evans,C. T.; Miskevics,S.; Parada,J. P.; Priebe,M.; Weaver,F. M. American Journal of Infection Control 2007 ;35(6):393-400
Perceived risk for influenza in veterans with spinal cord injuries and disorders. LaVela,S. L.; Smith,B.; Weaver,F. M. Rehabilitation Psychology 2007 ;52(4):458-462
Working with symptoms of a respiratory infection: staff who care for high-risk individuals. LaVela,S.; Goldstein,B.; Smith,B.; Weaver,F. M. American Journal of Infection Control 2007 ;35(7):448-454
Career and time management strategies for clinical and health services researchers Kressin,N. R.; Saha,S.; Weaver,F.; Rubenstein,L.; Weinberger,M. Journal of general internal medicine 2007 ;22(10):1475-1478
Disease prevalence and use of preventive services: comparison of female veterans in general and those with spinal cord injuries and disorders. Lavela,S. L.; Weaver,F. M.; Smith,B.; Chen,K. Journal of Women's Health 2006 ;15(3):301-311
Influenza diagnosis and treatment in veterans with spinal cord injury. Evans,C. T.; Lavela,S. L.; Smith,B.; Miskevics,S.; Weaver,F. M.; Goldstein,B. Archives of Physical Medicine & Rehabilitation 2006 ;87(2):291-293
Shoulder pain in the traumatically injured spinal cord patient: evaluation of risk factors and function. McCasland,L. D.; Budiman-Mak,E.; Weaver,F. M.; Adams,E.; Miskevics,S. JCR: Journal of Clinical Rheumatology 2006 ;12(4):179-186
Diabetes mellitus in individuals with spinal cord injury or disorder. Lavela,S. L.; Weaver,F. M.; Goldstein,B.; Chen,K.; Miskevics,S.; Rajan,S.; Gater,D. R.,Jr Journal of Spinal Cord Medicine 2006 ;29(4):387-395
Outcomes of outpatient visits for acute respiratory illness in veterans with spinal cord injuries and disorders. Weaver,F. M.; Smith,B.; Evans,C. T.; Kurichi,J. E.; Patel,N.; Kapur,V. K.; Burns,S. P. American Journal of Physical Medicine & Rehabilitation 2006 ;85(9):718-726
Trends in antibiotic prescribing for acute respiratory infection in veterans with spinal cord injury and disorder. Evans,C. T.; Smith,B.; Parada,J. P.; Kurichi,J. E.; Weaver,F. M. Journal of Antimicrobial Chemotherapy 2005 ;55(6):1045-1049
Patients' perspective on the comprehensive preventive health evaluation in veterans with spinal cord injury. Collins,E. G.; Langbein,W. E.; Smith,B.; Hendricks,R.; Hammond,M.; Weaver,F. Spinal Cord 2005 ;43(6):366-374
Deep brain stimulation in Parkinson disease: a metaanalysis of patient outcomes. Weaver,F.; Follett,K.; Hur,K.; Ippolito,D.; Stern,M. Journal of neurosurgery 2005 ;103(6):956-967
Etiology and outcomes of veterans with spinal cord injury and disorders hospitalized with community-acquired pneumonia. Chang,H. T.; Evans,C. T.; Weaver,F. M.; Burns,S. P.; Parada,J. P. Archives of Physical Medicine & Rehabilitation 2005 ;86(2):262-267
Improving respiratory vaccination rates in veterans with spinal cord injury/disorders: lessons learned Weaver,F. M.; Goldstein,B.; Hammond,M. Sci Nursing 2004 ;21(3):143-148
A comparison of multiple data sources to identify vaccinations for veterans with spinal cord injuries and disorders. Weaver,F. M.; Hatzakis,M.; Evans,C. T.; Smith,B.; LaVela,S. L.; Wallace,C.; Legro,M. W.; Goldstein,B. Journal of the American Medical Informatics Association 2004 ;11(5):377-379
Management of community-acquired pneumonia in persons with spinal cord injury. Burns,S. P.; Weaver,F. M.; Parada,J. P.; Evans,C. T.; Chang,H.; Hampton,R. Y.; Kapur,V. Spinal Cord 2004 ;42(8):450-458
Promoting evidence-based practice in spinal cord injury/disorders health care Nelson,A.; Weaver,F. M. Sci Nursing 2004 ;21(3):129-135
Staff influenza vaccination: lessons learned. LaVela,S. L.; Legro,M. W.; Weaver,F. M.; Smith,B. Sci Nursing 2004 ;21(3):153-157
Attitudes and practices regarding influenza vaccination among healthcare workers providing services to individuals with spinal cord injuries and disorders. LaVela,S. L.; Smith,B.; Weaver,F. M.; Legro,M. W.; Goldstein,B.; Nichol,K. Infection Control & Hospital Epidemiology 2004 ;25(11):933-940
Geographical proximity and health care utilization in veterans with SCI&D in the USA. LaVela,S. L.; Smith,B.; Weaver,F. M.; Miskevics,S. A. Social science & medicine 2004 ;59(11):2387-2399
Breast cancer surgery trends and outcomes: results from a National Department of Veterans Affairs study. Hynes,D. M.; Weaver,F.; Morrow,M.; Folk,F.; Winchester,D. J.; Mallard,M.; Ippolito,D.; Thakkar,B.; Henderson,W.; Khuri,S.; Daley,J. Journal of the American College of Surgeons 2004 ;198(5):707-716
Influenza vaccination among veterans with spinal cord injury: Part 1. A survey of attitudes and behavior. Evans,C. T.; Legro,M. W.; Weaver,F. M.; Goldstein,B. Journal of Spinal Cord Medicine 2003 ;26(3):204-209
Preoperative risks and outcomes of hip and knee arthroplasty in the Veterans Health Administration. Weaver,F.; Hynes,D.; Hopkinson,W.; Wixson,R.; Khuri,S.; Daley,J.; Henderson,W. G. Journal of Arthroplasty 2003 ;18(6):693-708
Influenza vaccination among veterans with spinal cord injury: Part 2. Increasing vaccination rates. Weaver,F. M.; Goldstein,B.; Evans,C. T.; Legro,M. W.; LaVela,S.; Smith,B.; Miskevics,S.; Hammond,M. C. Journal of Spinal Cord Medicine 2003 ;26(3):210-218
Comparison of two home care protocols for total joint replacement. Weaver,F. M.; Hughes,S. L.; Almagor,O.; Wixson,R.; Manheim,L.; Fulton,B.; Singer,R. Journal of the American Geriatrics Society 2003 ;51(4):523-528
Hysterectomy in Veterans Affairs Medical Centers Weaver,F.; Hynes,D.; Goldberg,J. M.; Khuri,S.; Daley,J.; Henderson,W. OBSTETRICS AND GYNECOLOGY 2001 ;97(6):880-884
The involvement of physicians in VA home care: results from a national survey Weaver,F. M.; Hughes,S. L.; Giobbie-Hurder,A.; Ulasevich,A.; Kubal,J. D.; Fuller,J.; Kinosian,B.; Lichtenstein,M. J.; Rowe,J.,Jr Journal of the American Geriatrics Society 2000 ;48(6):677-681
Department of Veterans Affairs Quality Enhancement Research Initiative for spinal cord injury Weaver,F. M.; Hammond,M. C.; Guihan,M.; Hendricks,R. D. Medical care 2000 ;38(6 Suppl 1):I82-91
Effect of exercise on perceived quality of life of individuals with Parkinson's disease Baatile,J.; Langbein,W. E.; Weaver,F.; Maloney,C.; Jost,M. B. Journal of Rehabilitation Research and Development 2000 ;37(5):529-534
Effectiveness of team-managed home-based primary care: a randomized multicenter trial Hughes,S. L.; Weaver,F. M.; Giobbie-Hurder,A.; Manheim,L.; Henderson,W.; Kubal,J. D.; Ulasevich,A.; Cummings,J.; Department of Veterans Affairs Cooperative Study Group on Home-Based Primary Care JAMA : the journal of the American Medical Association 2000 ;284(22):2877-2885