Assistant Professor
Applied Health Sciences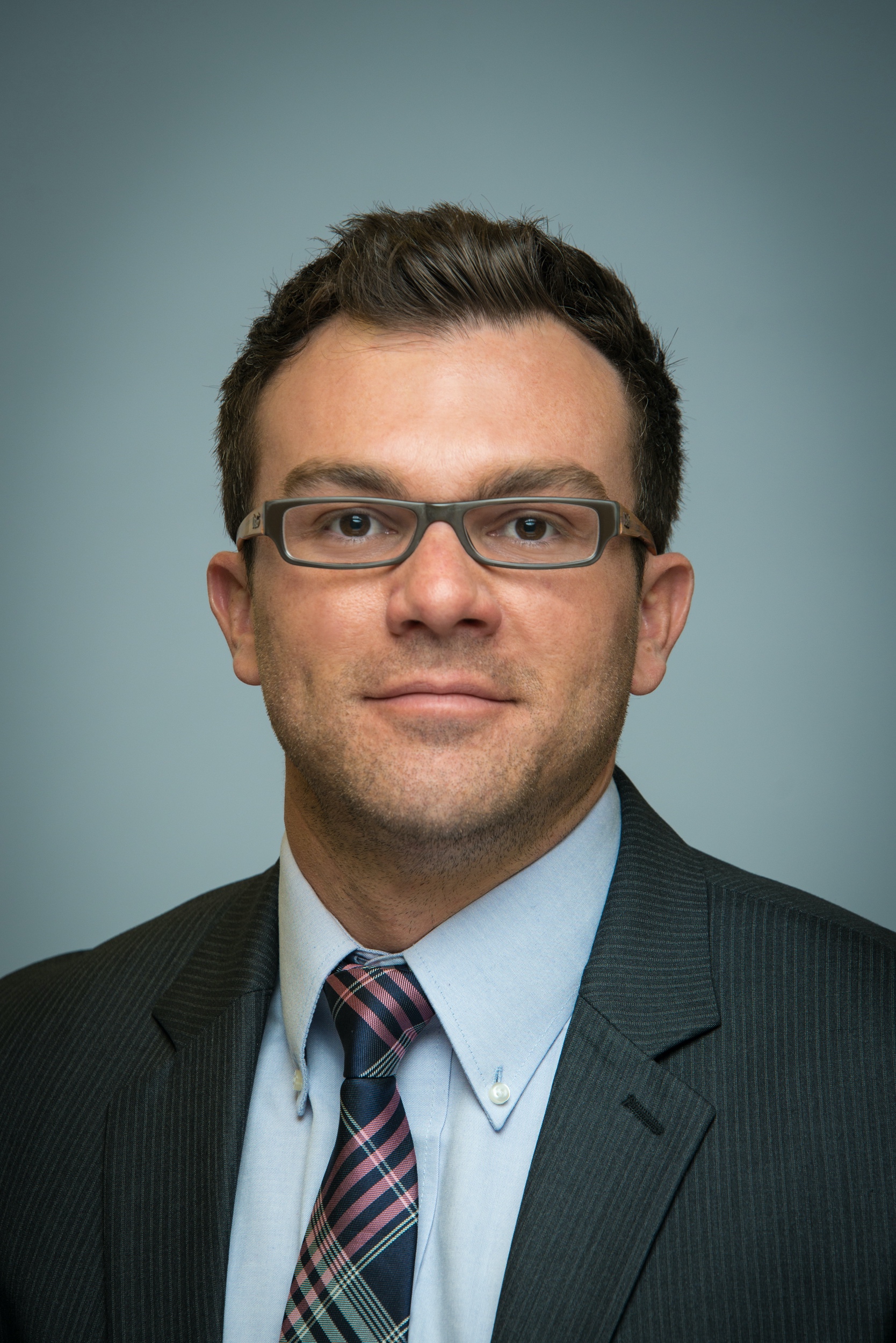 Contact
Dr. Anthony Deldin is currently an Assistant Professor at Loyola University Chicago in the Parkinson's School of Health Sciences and Public Health. The courses taught by Dr. Deldin are housed in the Exercise Science department and focus on understanding the principles related to increased human performance. Such courses include: Introduction to Exercise Physiology, Advanced Physiology of Exercise and Kinesiology and Biomechanics. In additional to course work, he is the Graduate Program Director for the Master of Science in Exercise Science. Dr. Deldin earned both his Bachelors of Science and Masters of Science in Education with a specialization in Exercise Physiology from Northern Illinois University. Additionally, he was a 4-year letter winner on the NIU Men's Soccer team. He then went on to attend the University of Pittsburgh where he received his Doctorate in Exercise Physiology. His graduate assistantship was held at Children's Hospital of Pittsburgh of UPMC where he completed his dissertation examining the effects of aerobic versus resistance exercise, without caloric restriction, on hepatic fat as well as total, visceral and abdominal subcutaneous adipose tissue in obese adolescent males and females. Dr. Deldin is a Certified Strength and Conditioning Specialist with Distinction by the National Strength and Conditioning Association (NSCA) and an EXOS Sports Performance Specialist. He has been published in numerous peer-reviewed journals, in addition to presenting at multiple national conferences. His current research interests include monitoring external training loads and neuromuscular performance for collegiate athletes, functional testing for return to sport and monitoring pre- and post-season testing variables in Loyola student athletes.
---
Education
Northern Illinois University, Bachelors           
Northern Illinois University, Masters             
University of Pittsburgh, Pittsburgh, Ph.D.               
Publications
Influence of Sex on the Changes in Regional Fat and Skeletal Muscle Mass in Response to Exercise Training in Adolescents with Obesity. Deldin, A; Kuk, JL; Lee, S Childhood obesity (Print) 2019 ;15(3)
Cardiac Function and SMO2 During HIIT at Altitude and Sea Level with Oxygen Contrast Training: 3071 Board #4 June 2 9:00 AM - 11:00 AM...ACSM 2018 – American College of Sports Medicine Annual Meeting, May 29, 2018 - June 2, 2018, Minneapolis, MN, USA Wojan, Frank; Broeder, Craig; Chomentowski, Peter; Deldin, Anthony Medicine & Science in Sports & Exercise 2018 ;50
Effects Of Postactivation Potentiation On Subsequent 40-yard Sprint Performance In 16- To 23-year-old Male Athletes: 205 Board #46 May 30 9:30 AM - 11:00 AM...American College of Sports Medicine Annual Meeting, May 29-June 2, 2018, Minneapolis, Minnesota Yates, Cody; Chomentowski, Peter J.; Flury, Mark; Howell, Steven M.; Deldin, Anthony; Wojan, Frank R.; Roper, Jamal; Armstrong, Jeremy Medicine & Science in Sports & Exercise 2018 ;50
Observation of OMNI scale of perceived exertion during fire suppression training. Goss, FL; Robertson, RJ; Deldin, A; Gibbs, BB; Hostler, D Perceptual and motor skills 2014 ;119(1)
Observation of OMNI scale of perceived exertion during fire suppression training. Goss, F. L., Robertson, R. J., Deldin, A., Gibbs, B. B., & Hostler, D. Perceptual & Motor Skills 2014 ;119(1):183-190
Energy expenditure, cardiorespiratory, and perceptual responses to shallow-water aquatic exercise in young adult women. Nagle, E.F., Sanders, M.E., Shafer, A., Gibbs, B.B., Nagle, J.A., Deldin, A.R., Franklin, B.A. and Robertson, R.J. The Physician and sportsmedicine 2013 ;41(3):67-76
Aerobic exercise but not resistance exercise reduces intrahepatic lipid content and visceral fat and improves insulin sensitivity in obese adolescent girls: a randomized controlled trial. Lee, S., Deldin, A.R., White, D., Kim, Y., Libman, I., Rivera-Vega, M., Kuk, J.L., Sandoval, S., Boesch, C. and Arslanian, S. American journal of physiology.Heart and circulatory physiology 2013
Role of physical activity in the treatment of nonalcoholic fatty liver disease in children and adolescents Deldin, A. R., & Lee, S. APPLIED PHYSIOLOGY, NUTRITION, AND METABOLISM 2013 ;38(8):805-812
Concurrent validity of an exercise enjoyment scale using physiological and psychological criteria. Haile, A.M., Haile, L., Taylor, M., Shafer, A., Wisniewski, K., Anthony, D., Panzak, G., Goss, F.L., Nagle, E. and Robertson, R.J Medicine & Science in Sports & Exercise 2012 ;44:860-861