Assistant Professor
Healthcare Administration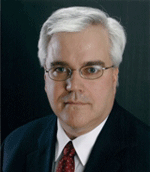 Contact
Senior healthcare leader with extensive professional and academic experience in operations, planning, and business development across a wide variety of care settings. Primary areas of expertise include: change-management, service line leadership, strategic planning, facility and program operations, community and legislative advocacy, and financial decision-making.
---
Education
Central Michigan University,                    
Illinois State University, Masters             
What prompted you to pursue your field?
Spending on healthcare in the United States represents a significant portion of the total gross domestic product of the nation, and delivery of care is rapidly evolving from independent, community-based providers to larger health systems covering multiple cities, states, and regions. It is an industry which touches everyone, often times when they are at their most vulnerable. To successfully navigate the ongoing evolution of health care delivery, the industry needs leaders who understand its unique workings and appreciate the social contract that exists among providers and the communities they serve. Curriculum in Healthcare Administration serves as the bridge between those two components. The industry needs leaders who have been exposed to the knowledge, skills, and abilities it will take to guide the next phase of healthcare innovation in the coming years.
What's it like to teach at Parkinson?
Parkinson is a very collegial environment. It represents multiple disciplines that respect each other and recognize how our interconnectedness makes us stronger. Colleges from across the school are supportive and willing to work together to achieve our common goals.
What does your department's focus mean to you?
Healthcare Administration is about ensuring high quality care that is delivered in the most efficient manner possible to those who need it most. It's a tremendously creative field that combines art, science, and common sense to find workable solutions to extremely complex and important challenges.
Why is this area of study important at this point in time?
Students within the Parkinson School of Health Sciences and Public Health are exposed to these realities and encouraged toward careers where they will be able to appropriately balance both social and market justice conditions to ensure the communities they choose to serve receive the care they need. Fueled by Ignation teaching, Parkinson students are taught to be critical consumers of information and systems-thinkers capable of recognizing the full impact of their role in providing health care.
What would you tell a student about why your field is exciting/important/the potential impact s/he could make?
Healthcare is a field where you can make a real difference in the lives of individuals and communities. You don't have to lay hands on a patient to be a healthcare provider. Doing work that facilitates care is a noble calling, and one that I've been blessed to answer for nearly 30 years.