Instructor
Applied Health Sciences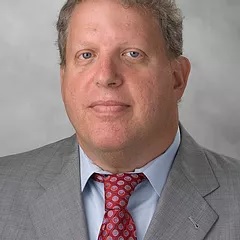 Contact
My most recent professional interests include: private equity investment in health care (including consulting for a national private equity fund and continued speaking on private equity investment); national board participation on the American Board of Allergy and Immunology and the finance committee of the American Board of Medical Specialties; Taft-Hartley Fund participation in the U.S. health care system, including board membership of Union Health Services; and, developing health systems in underserved communities (including Chicago's Uptown/Edgewater communities).
---
Education
Loyola University Chicago, Masters             
Loyola University Chicago, Masters             
What's it like to teach at Parkinson?
I've only taught one course (which I so thoroughly enjoyed!), the senior capstone, but hope to teach in the MHA program and expand my portfolio in business development, the U.S. health care system, and finance and managed care.
What "called" you to/attracted you to Loyola?
Loyola's emphasis on health care system management attracted me to become more actively involved at Loyola - and it's been all that I hoped. The Parkinson School promises to be not only an asset to the greater Chicagoland region, but also a leader in value-based health system management and leadership.