Faculty & Staff Profiles
Associate Dean of Academic Affairs and Associate Professor
Health Sciences Campus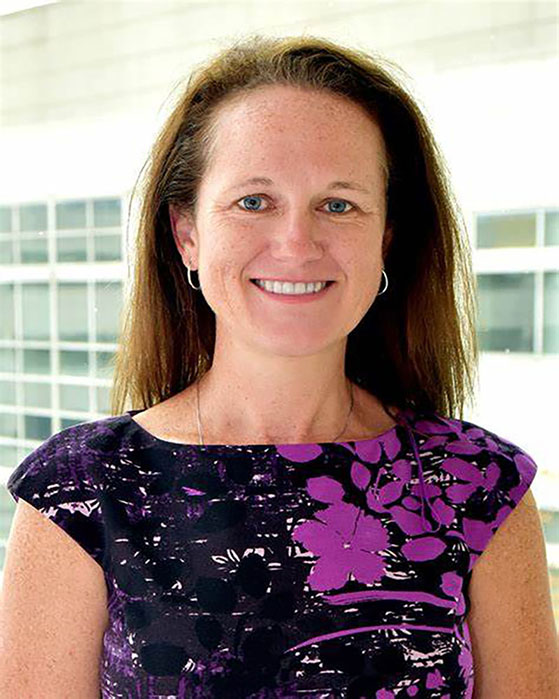 Contact
I have been at Loyola since 2016. Prior to serving in my current role at Parkinson, I was an assistant professor in the Marcella Niehoff School of Nursing and associate dean for graduate programs. From 2004 to 2016, I worked at the University of Illinois Chicago School of Nursing as faculty and the inaugural director of the Center for Simulation. My area of scholarship is focused on the use of best practices in nursing education, including the use of simulation as a teaching modality. I have been actively published and presented nationally and internationally on simulation, served as the chair of the Society for Simulation in Healthcare Formal Affinity Training Group, and serve as a member of the National Organization of Nurse Practitioner Faculties simulation committee. In 2016, I was a simulation fellow for the National League for Nursing where I continue to provide expertise. With funding from the Health Resources and Services Administration, I have promoted the growth of graduate nurses within underserved clinical areas in Chicago and developed a national telehealth toolkit for nursing faculty during the covid pandemic. I have a strong knowledge of academic practices and policy at both the school, university and external level.
---
Education
BSN in Nursing, Villanova University
MS in Nursing, University of Illinois Chicago
PhD in Nursing, University of Illinois Chicago
What prompted you to pursue your field?
I joke that I fell in love with nursing because the nursing students didn't have class on Fridays. But truthfully, my mom would tell you that by age 3 I had the nursing gene and was nursing my dolls back to health. I started my career working as a cancer nurse at John Hopkins Hospital and Northwestern Memorial Hospital. After receiving my master's degree as a family nurse practitioner and working for several years at Northwestern in their ovarian cancer program, I felt a pull to head back to the classroom as an educator. The world of nursing education opened me to opportunities in research, interdisciplinary collaboration and leadership. I believe my nursing background and the role of associate dean is in direct alignment with my goals to support the diverse programs within Parkinson while growing new academic initiatives.
What called you to or attracted you to Loyola?
The mission of the Jesuit tradition of living within a diverse community and making a commitment to social justice are what brought me to Loyola University Chicago and what keeps me grounded here. The relationships I have built within the Loyola community, across disciplines, are an asset to my work each day.