Faculty & Staff Profiles
Professor, Public Health Sciences
Health Sciences Campus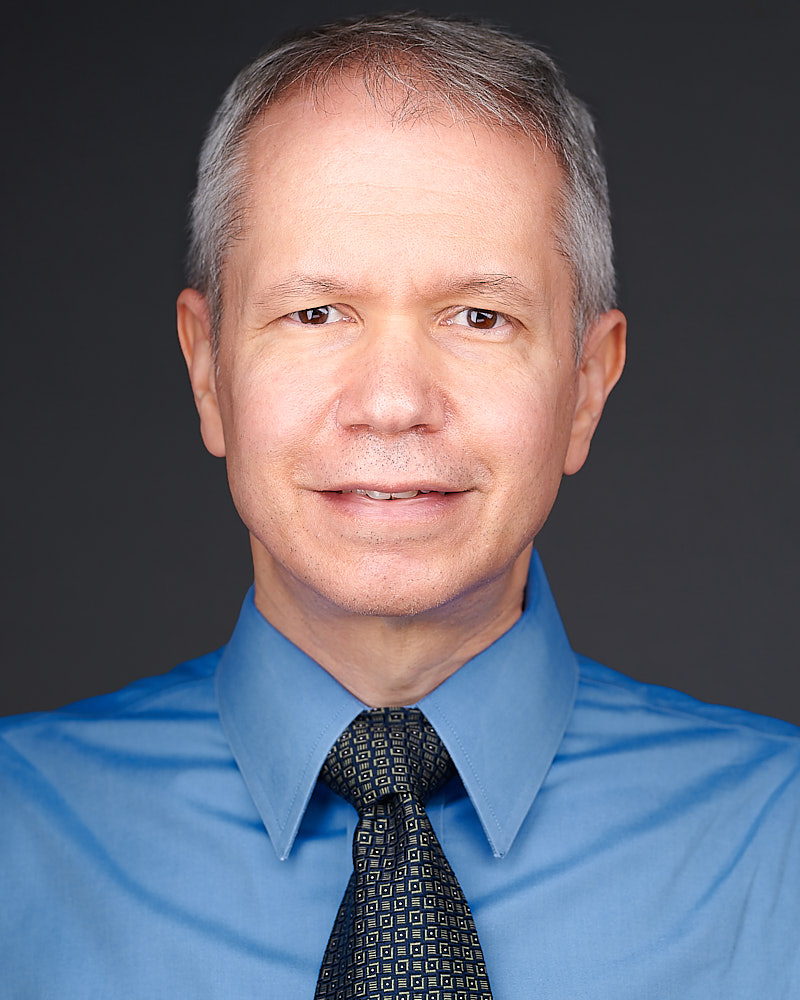 Contact
I am an associate professor in the Parkinson School at Loyola. I am also a researcher at the Center of Innovation for Complex Chronic Healthcare, a health services researcher center funded by the Department of Veterans Affairs at the Hines VA Hospital. I earned a BS from the University of North Carolina at Chapel Hill and a PhD in Economics from Indiana University Bloomington. It is a pleasure to be on faculty at the Parkinson School where I teach health economics and policy analysis. When not teaching, I enjoying playing the piano and spending time with family and friends.
Research Interests
My research interests include computational statistics, cost-effectiveness analysis, pharmacoeconomics, economic analysis, and health policy analysis.
---
Education
BS in Mathematical Sciences (Computer Science concentration), University of North Carolina at Chapel Hill
MA in Economics, Indiana University Bloomington
PhD in Economics, Indiana University Bloomington
What's it like to teach at Parkinson?
Teaching and working in the Parkinson School is very rewarding because of the strong commitment to the training and success of public health professionals.
Why is this area of study important at this point in time?
My area of specialization is health economics. This field is important to the health of the public because it examines how healthcare systems work and how to improve health outcomes during individuals' interactions with the healt hcare systems.
Publications
Characteristics and medication use of veterans in Medicare Advantage plans.Markossian, TW; Suda, KJ; Abderhalden, L; Huo, Z; Smith, BM; Stroupe, KT The American Journal of Managed Care 2018 ;24(5)
Barriers and strategies for coordinating care among veterans with traumatic brain injury: a mixed methods study of VA polytrauma care team members Smith,B. M.; Martinez,R. N.; Evans,C. T.; Saban,K. L.; Balbale,S.; Proescher,E. J.; Stroupe,K.; Hogan,T. P. BRAIN INJURY 2018 :1-8
Economic Evaluation of Low-Vision Rehabilitation for Veterans With Macular Diseases in the US Department of Veterans Affairs. Stroupe, KT; Stelmack, JA; Tang, XC; Wei, Y; Sayers, S; Reda, DJ; Kwon, E; Massof, RW JAMA ophthalmology 2018 ;136(5)
Physicians' Perspectives Regarding Prescription Drug Monitoring Program Use Within the Department of Veterans Affairs: a Multi-State Qualitative Study.Radomski, TR; Bixler, FR; Zickmund, SL; Roman, KM; Thorpe, CT; Hale, JA; Sileanu, FE; Hausmann, LRM; Thorpe, JM; Suda, KJ; Stroupe, KT; Gordon, AJ; Good, CB; Fine, MJ; Gellad, WF Journal of general internal medicine 2018 ;33(8)
Evaluating the Use of Medicare Part D in the Veteran Population With Spinal Cord Injury/Disorder. Hatch, MN; Raad, J; Suda, K; Stroupe, KT; Hon, AJ; Smith, BM Archives of Physical Medicine and Rehabilitation 2018 ;99(6)
Impact of Dual Use of Department of Veterans Affairs and Medicare Part D Drug Benefits on Potentially Unsafe Opioid Use. Gellad, WF; Thorpe, JM; Zhao, X; Thorpe, CT; Sileanu, FE; Cashy, JP; Hale, JA; Mor, MK; Radomski, TR; Hausmann, LRM; Donohue, JM; Gordon, AJ; Suda, KJ; Stroupe, KT; Hanlon, JT; Cunningham, FE; Good, CB; Fine, MJ American Journal of Public Health 2018 ;108(2)
Receipt of Overlapping Opioid and Benzodiazepine Prescriptions Among Veterans Dually Enrolled in Medicare Part D and the Department of Veterans Affairs: A Cross-sectional Study. Carico, R; Zhao, X; Thorpe, CT; Thorpe, JM; Sileanu, FE; Cashy, JP; Hale, JA; Mor, MK; Radomski, TR; Hausmann, LRM; Donohue, JM; Suda, KJ; Stroupe, K; Hanlon, JT; Good, CB; Fine, MJ; Gellad, WF Annals of Internal Medicine 2018
Medication acquisition by veterans dually eligible for Veterans Affairs and Medicare Part D pharmacy benefits. Stroupe, KT; Smith, BM; Bailey, L; Adas, J; Gellad, WF; Suda, K; Huo, Z; Tully, S; Burk, M; Cunningham, F American Journal of Health-System Pharmacy : AJHP : Official Journal of the American Society of Health-System Pharmacists 2017 ;74(3)
Three Year Trends in Veterans Health Administration Utilization and Costs after Traumatic Brain Injury Screening among Veterans with Mild Traumatic Brain Injury.Taylor, BC; Hagel Campbell, E; Nugent, S; Bidelspach, DE; Kehle-Forbes, SM; Scholten, J; Stroupe, KT; Sayer, NA Journal of neurotrauma 2017 ;34(17)
Opioid dispensing and overlap in veterans with non-cancer pain eligible for Medicare Part D. Suda, KJ; Smith, BM; Bailey, L; Gellad, WF; Huo, Z; Burk, M; Cunningham, F; Stroupe, KT Journal of the American Pharmacists Association : JAPhA 2017 ;57(3)
Validating Domains of Patient Contextual Factors Essential to Preventing Contextual Errors: A Qualitative Study Conducted at Chicago Area Veterans Health Administration Sites Binns-Calvey,A. E.; Malhiot,A.; Kostovich,C. T.; LaVela,S. L.; Stroupe,K.; Gerber,B. S.; Burkhart,L.; Weiner,S. J.; Weaver,F. M. Academic medicine : journal of the Association of American Medical Colleges 2017
A Mixed-Methods Study of Veterans Affairs Providers' Experiences Communicating With Patients About the Affordable Care Act Martinez,R. N.; Gordon,E. J.; Tully,S.; Silva,A.; Tarlov,E.; French,D. D.; Huo,Z.; Smith,B. M.; Gordon,H. S.; Stroupe,K. T. Military medicine 2017 ;182(5):e1715-e1723
Survival in patients with Parkinson's disease after deep brain stimulation or medical management Weaver,F. M.; Stroupe,K. T.; Smith,B.; Gonzalez,B.; Huo,Z.; Cao,L.; Ippolito,D.; Follett,K. A. Movement disorders : official journal of the Movement Disorder Society 2017
Veterans' Pharmacy and Health Care Utilization Following Implementation of the Medicare Part D Pharmacy Benefit Stroupe,K. T.; Bailey,L.; Gellad,W. F.; Suda,K.; Huo,Z.; Martinez,R.; Burk,M.; Cunningham,F.; Smith,B. M. Medical care research and review : MCRR 2016
Patient prioritization of comorbid chronic conditions in the Veteran population: Implications for patient-centered care Richardson,L. M.; Hill,J. N.; Smith,B. M.; Bauer,E.; Weaver,F. M.; Gordon,H. S.; Stroupe,K. T.; Hogan,T. P. SAGE open medicine 2016 ;4:2050312116680945
Veterans Affairs Health System Enrollment and Health Care Utilization After the Affordable Care Act: Initial Insights Silva,A.; Tarlov,E.; French,D. D.; Huo,Z.; Martinez,R. N.; Stroupe,K. T. Military medicine 2016 ;181(5):469-475
Controversies Regarding Lipid Management and Statin Use for Cardiovascular Risk Reduction in Patients With CKD Markossian,T.; Burge,N.; Ling,B.; Schneider,J.; Pacold,I.; Bansal,V.; Leehey,D.; Stroupe,K.; Chang,A.; Kramer,H. American Journal of Kidney Diseases : The Official Journal of the National Kidney Foundation 2016
Predialysis nephrology care and dialysis-related health outcomes among older adults initiating dialysis Fischer,M. J.; Stroupe,K. T.; Kaufman,J. S.; O'Hare,A. M.; Browning,M. M.; Sohn,M. W.; Huo,Z.; Hynes,D. M. BMC Nephrology 2016 ;17(1):103-016-0324-5
Erectile Dysfunction Medication Use in Veterans Eligible for Medicare Part DSpencer,S. H.; Suda,K. J.; Smith,B. M.; Huo,Z.; Bailey,L.,Jr; Stroupe,K. T. Journal of managed care & specialty pharmacy 2016 ;22(7):818-824
Long-term Cost-effectiveness in the Veterans Affairs Open vs Endovascular Repair Study of Aortic Abdominal Aneurysm: A Randomized Clinical Trial. Lederle, FA; Stroupe, KT; Kyriakides, TC; Ge, L; Freischlag, JA JAMA surgery 2016 ;151(12)
Costs of repair of abdominal aortic aneurysm with different devices in a multicenter randomized trial Matsumura,J. S.; Stroupe,K. T.; Lederle,F. A.; Kyriakides,T. C.; Ge,L.; Freischlag,J. A.; Open Versus Endovascular Repair (OVER) Veterans Affairs Cooperative Study Group Journal of Vascular Surgery 2015 ;61(1):59-65
Mental Health-Related Healthcare Use Following Bilateral Deep Brain Stimulation For Parkinson's Disease Westbay,L. C.; Cao,L.; Burnett-Zeigler,I.; Reizine,N.; Barton,B.; Ippolito,D.; Weaver,F. M.; Stroupe,K. T. Journal of Parkinson's disease 2015 ;5(3):497-504
Costs of care for lung and colon cancer patients receiving chemotherapy following FDA policy changes Stroupe,K. T.; Tarlov,E.; Weichle,T. W.; Zhang,Q. L.; Michaelis,L. C.; Ozer,H.; Durazo-Arvizu,R.; Hynes,D. M. Supportive care in cancer : official journal of the Multinational Association of Supportive Care in Cancer 2014 ;22(12):3153-3163
Cost of deep brain stimulation for the treatment of Parkinson's disease by surgical stimulation sites Stroupe,K. T.; Weaver,F. M.; Cao,L.; Ippolito,D.; Barton,B. R.; Burnett-Zeigler,I. E.; Holloway,R. G.; Vickrey,B. G.; Simuni,T.; Follett,K. A. Movement disorders : official journal of the Movement Disorder Society 2014 ;29(13):1666-1674
Robotic compared with laparoscopic sacrocolpopexy: a randomized controlled trial Anger,J. T.; Mueller,E. R.; Tarnay,C.; Smith,B.; Stroupe,K.; Rosenman,A.; Brubaker,L.; Bresee,C.; Kenton,K. OBSTETRICS AND GYNECOLOGY 2014 ;123(1):5-12
Healthcare utilization following mild traumatic brain injury in female veteransRogers,T. J.; Smith,B. M.; Weaver,F. M.; Ganesh,S.; Saban,K. L.; Stroupe,K. T.; Martinez,R. N.; Evans,C. T.; Pape,T. L. BRAIN INJURY 2014 ;28(11):1406-1412
Healthcare utilization and costs of Veterans screened and assessed for traumatic brain injury Stroupe,K. T.; Smith,B. M.; Hogan,T. P.; St Andre,J. R. Journal of Rehabilitation Research and Development 2013 ;50(8):1047-1068
An evaluation of the Veterans Affairs traumatic brain injury screening process among Operation Enduring Freedom and/or Operation Iraqi Freedom veteransEvans,C. T.; St Andre,J. R.; Pape,T. L.; Steiner,M. L.; Stroupe,K. T.; Hogan,T. P.; Weaver,F. M.; Smith,B. M. PM & R : the journal of injury, function, and rehabilitation 2013 ;5(3):210-20; quiz 220
Pain and Post-Traumatic Stress Disorder Symptoms During Inpatient Rehabilitation Among Operation Enduring Freedom/Operation Iraqi Freedom Veterans With Spinal Cord Injury Ullrich,P. M.; Smith,B. M.; Poggensee,L.; Evans,C. T.; Stroupe,K. T.; Weaver,F. M.; Burns,S. P. Archives of Physical Medicine & Rehabilitation 2013 ;94(1):80-85
Employment status of veterans receiving substance abuse treatment from the U.S. Department of Veterans Affairs Humensky,J. L.; Jordan,N.; Stroupe,K. T.; Hynes,D. Psychiatric services (Washington, D.C.) 2013 ;64(2):177-180
Medication acquisition across systems of care and patient-provider communication among older veterans Stroupe,K. T.; Smith,B. M.; Hogan,T. P.; St Andre,J. R.; Gellad,W. F.; Weiner,S.; Lee,T. A.; Burk,M.; Cunningham,F.; Piette,J. D.; Rogers,T. J.; Huo,Z.; Weaver,F. M. American Journal of Health-System Pharmacy : AJHP : Official Journal of the American Society of Health-System Pharmacists 2013 ;70(9):804-813
Parkinson's disease medication use and costs following deep brain stimulationWeaver,F. M.; Stroupe,K. T.; Cao,L.; Holloway,R. G.; Vickrey,B. G.; Simuni,T.; Hendricks,A.; Ippolito,D. Movement disorders : official journal of the Movement Disorder Society 2012 ;27(11):1398-1403
Abdominal Colpopexy: Comparison of Endoscopic Surgical Strategies (ACCESS).Mueller,E. R.; Kenton,K.; Tarnay,C.; Brubaker,L.; Rosenman,A.; Smith,B.; Stroupe,K.; Bresee,C.; Pantuck,A.; Schulam,P.; Anger,J. T. Contemporary Clinical Trials 2012 ;33(5):1011-1018
Comparing VA and private sector healthcare costs for end-stage renal disease.Hynes,D. M.; Stroupe,K. T.; Fischer,M. J.; Reda,D. J.; Manning,W.; Browning,M. M.; Huo,Z.; Saban,K.; Kaufman,J. S.; for ESRD Cost Study,Group Medical care 2012 ;50(2):161-170
Hemoglobin levels triggering erythropoiesis-stimulating agent therapy in patients with cancer: the shift after United States Food and Drug Administration policy changes Stroupe,K. T.; Tarlov,E.; Lee,T. A.; Weichle,T. W.; Zhang,Q. L.; Michaelis,L. C.; Ozer,H.; Durazo-Arvizu,R.; Browning,M. M.; Hynes,D. M. Pharmacotherapy 2012 ;32(11):988-997
Trends in anemia management in lung and colon cancer patients in the US Department of Veterans Affairs, 2002-2008 Tarlov,E.; Stroupe,K. T.; Lee,T. A.; Weichle,T. W.; Zhang,Q. L.; Michaelis,L. C.; Ozer,H.; Browning,M. M.; Hynes,D. M. Supportive care in cancer : official journal of the Multinational Association of Supportive Care in Cancer 2012 ;20(8):1649-1657
Predialysis nephrology care and costs in elderly patients initiating dialysis.Stroupe,K. T.; Fischer,M. J.; Kaufman,J. S.; O'Hare,A. M.; Sohn,M. W.; Browning,M. M.; Huo,Z.; Hynes,D. M. Medical care 2011 ;49(3):248-256
Cost of Treating Pressure Ulcers for Veterans with Spinal Cord InjuryStroupe,Kevin, T.; Manheim,Larry; Evans,Charlesnika, T.; Guihan,Marylou; Ho,Chester; Li,Keran; Cowper-Ripley,Diane; Hogan,Timothy, P.; R.; Huo,Zhiping; Smith,Bridget, M. Topics in Spinal Cord Injury Rehabilitation 2011 ;16(4):62-73
A Comparison of Costs and Health Care Utilization for Veterans with Traumatic and Nontraumatic Spinal Cord Injury R.; Smith,Bridget, M.; Stroupe,Kevin, T.; Burns,Stephen, P.; Evans,Charlesnika, T.; Ripley,Diane, Cowper; Li,Keran; Huo,Zhiping; Hogan,Timothy, P.; Weaver,F. M. Topics in Spinal Cord Injury Rehabilitation 2011 ;16(4):27-42
Use of Medicare and DOD data for improving VA race data quality. Stroupe,K. T.; Tarlov,E.; Zhang,Q.; Haywood,T.; Owens,A.; Hynes,D. M. Journal of Rehabilitation Research & Development 2010 ;47(8):781-795
Validation of erythropoietin use data on Medicare's End-Stage Renal Disease Medical Evidence Report Fischer,M. J.; Stroupe,K. T.; Hynes,D. M.; Blemur,P.; Sohn,M. W.; Browning,M. M.; Huo,Z.; O'Hare,A. M.; Kaufman,J. S. Journal of Rehabilitation Research and Development 2010 ;47(8):751-762
Predialysis nephrology care among older veterans using Department of Veterans Affairs or Medicare-covered services. Fischer,M. J.; Stroupe,K. T.; Kaufman,J. S.; O'Hare,A. M.; Browning,M. M.; Huo,Z.; Hynes,D. M. American Journal of Managed Care 2010 ;16(2):e57-66
Measurement invariance of the kidney disease and quality of life instrument (KDQOL-SF) across veterans and non-veterans. Saban,K. L.; Bryant,F. B.; Reda,D. J.; Stroupe,K. T.; Hynes,D. M. Health & Quality of Life Outcomes 2010 ;8:120
Comparison of health-related quality of life measures for chronic renal failure: quality of well-being scale, short-form-6D, and the kidney disease quality of life instrument Saban,K. L.; Stroupe,K. T.; Bryant,F. B.; Reda,D. J.; Browning,M. M.; Hynes,D. M. Quality of Life Research 2008 ;17(8):1103-1115
Veterans' access to and use of Medicare and Veterans Affairs health care.Hynes,D. M.; Koelling,K.; Stroupe,K.; Arnold,N.; Mallin,K.; Sohn,M. W.; Weaver,F. M.; Manheim,L.; Kok,L. Medical care 2007 ;45(3):214-223
Effect of increased copayments on pharmacy use in the Department of Veterans Affairs. Stroupe,K. T.; Smith,B. M.; Lee,T. A.; Tarlov,E.; Durazo-Arvizu,R. A.; Huo,Z.; Barnett,T.; Cao,L.; Burk,M.; Cunningham,F.; Hynes,D. M.; Weiss,K. B. Medical care 2007 ;45(11):1090-1097
Tension-free repair versus watchful waiting for men with asymptomatic or minimally symptomatic inguinal hernias: a cost-effectiveness analysis. Stroupe,K. T.; Manheim,L. M.; Luo,P.; Giobbie-Hurder,A.; Hynes,D. M.; Jonasson,O.; Reda,D. J.; Gibbs,J. O.; Dunlop,D. D.; Fitzgibbons,R. J.,Jr Journal of the American College of Surgeons 2006 ;203(4):458-468
Cost-effectiveness of coronary artery bypass grafts versus percutaneous coronary intervention for revascularization of high-risk patients Stroupe,K. T.; Morrison,D. A.; Hlatky,M. A.; Barnett,P. G.; Cao,L.; Lyttle,C.; Hynes,D. M.; Henderson,W. G. Circulation 2006 ;114(12):1251-1257
Cost effectiveness of laparoscopic versus open mesh hernia operation: results of a Department of Veterans Affairs randomized clinical trial. Hynes,D. M.; Stroupe,K. T.; Luo,P.; Giobbie-Hurder,A.; Reda,D.; Kraft,M.; Itani,K.; Fitzgibbons,R.; Jonasson,O.; Neumayer,L. Journal of the American College of Surgeons 2006 ;203(4):447-457