home_left
Dr. Gordon Ramsey Elected Vice President of AAPT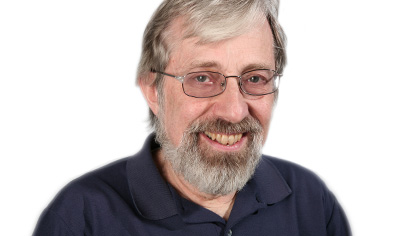 Loyola Physics Professor Gordon Ramsey was recently elected Vice President of the American Association of Physics Teachers.
Dr. Ramsey has been a member of the organization for almost 45 years, and has taken a large role in its national activities. AAPT is an international association that works to enhance physics teaching and learning. They work with teachers and professors to improve college and high school physics curricula and develop new teaching methods for physics concepts.
Dr. Ramsey has been personally involved in this initiative, leading workshops for AP Physics teachers in Chicago and the surrounding suburbs for the past 14 years.
"We're constantly trying to find more effective teaching techniques and implement them in schools," he said.
As the new Vice President and eventual President of the organization, Dr. Ramsey hopes to extend this reach to early education. By strengthening teaching methods and curriculum for kindergarten and elementary school teachers, he believes they can give younger students a better understanding of science and what scientists do.
According to Dr. Ramsey, fostering this interest is especially important given the national shortage of Physics teachers.
"We want to encourage students to pursue physics and view teaching as a potential career path," Dr. Ramsey said.
Dr. Ramsey believes his AAPT membership has helped him immeasurably in the classroom and beyond.
"It's made a huge difference in my career, as well as the Physics program at Loyola," he said. "Since joining the Department, I've seen it grow into one of the top undergraduate programs in the nation."
More Featured Stories
School of Social Work

School of Social Work Professor Maria Vidal de Haymes, PhD, hit two milestones in 2017. This year marks her 25th year of teaching at Loyola as well as the honor of being named Faculty Member of the Year.


The New York Times

On October 6, Professor Michael Khodarkovsky spoke to the New York Times about newly declassified CIA documents from the Cold War.


FACULTY RESEARCH

Loyola psychology professors Catherine Haden, PhD, and Perla Gámez, PhD, recently received a nearly $740,000 grant from the National Science Foundation to better understand how children learn and develop an interest in the STEM fields.