Largest gift in University history funds scholarships for underrepresented students. LEARN MORE
President's Biography
Jo Ann Rooney was inaugurated as the 24th president of Loyola University Chicago in 2016, the first lay president in the University's history. Under Dr. Rooney's leadership, Loyola continues to grow and deepen its Jesuit mission as a leading institution in Chicago, the nation, and internationally.
Bringing a portfolio of leadership in higher education, government, law, and business to the presidency, Dr. Rooney has focused on strengthening Loyola's research capacity and multidisciplinary collaboration in areas such as sustainability, business, law, education, medicine, health care, and social work. She has driven innovations in programs and delivery that anticipate trends and address urgent scientific and social issues. She has worked to deepen and enrich the student experience and strengthen services and resources for undergraduate students.
She has secured major philanthropic investments across the University, including a $6 million founding gift from Barry McCabe for the Rule of Law Institute at Loyola's Law School and a $20 million founding gift from Robert L. and Elizabeth M. Parkinson to create the Parkinson School of Health Sciences and Public Health.
Dr. Rooney has championed Loyola's renowned Institute for Environmental Sustainability, which in 2020 became the School of Environmental Sustainability, reflecting Loyola's commitment to tackle climate change and environmental justice locally and globally. Building strong relationships with civic leaders, the Jesuit network, and the donor community, Dr. Rooney has advanced investment in Arrupe College at Loyola, and Arrupe has become a national model for college accessibility and college success for students from diverse Chicago's neighborhoods.
Under her leadership, Loyola has expanded its Health Sciences Campus in Maywood, Illinois, with the opening of the Parkinson School and the Center for Translational Research and Education (CTRE), with space to house more than 500 health sciences researchers. She has helped oversee the further development of Loyola's international education programs and partnerships, including the expansion of the John Felice Rome Center.
As Loyola's president, she is building on Loyola's legacy of excellence and service to sustain, strengthen and grow a community of scholars driven by Jesuit values and characterized by relentless inquiry, deep care and compassion for students, and the good of the larger society. She has used her presidential platform to advocate for racial justice, access to quality education, the rights of DACA and international students, equity in health care delivery, and for societal reconciliation and civil discourse.
Dr. Rooney previously served as the president of Spalding University—a private, Catholic, doctoral-level university in Louisville, Kentucky. Under President Barack Obama, she served as senior advisor to the undersecretary of defense comptroller, principal deputy undersecretary of defense for personnel and readiness, and acting undersecretary of defense for personnel and readiness. She is the recipient of t the Department of Defense Medal for Distinguished Public Service, the highest award given to a civilian by the secretary of defense.
Dr. Rooney holds a Bachelor of Science with a finance concentration from Boston University School of Management, a Juris Doctor from Suffolk University Law School, a Master of Laws in taxation from Boston University School of Law, and a Doctor of Education in higher education management from the University of Pennsylvania. She has spent more than 25 years in the classroom teaching both graduate and undergraduate students.
She is a member of the American Bar Association and three state bar associations, and has served as a board member with a variety of civic and corporate organizations. She is a member of the executive committee of the Association of Jesuit Colleges and Universities, serves on the Board of Trustees for Regis University, a Jesuit institution in Denver, Colorado. She is a member of The Chicago Network, the University Club of Chicago, the Commercial Club of Chicago, the Economic Club of Chicago and the Arts Club of Chicago.
Sustainability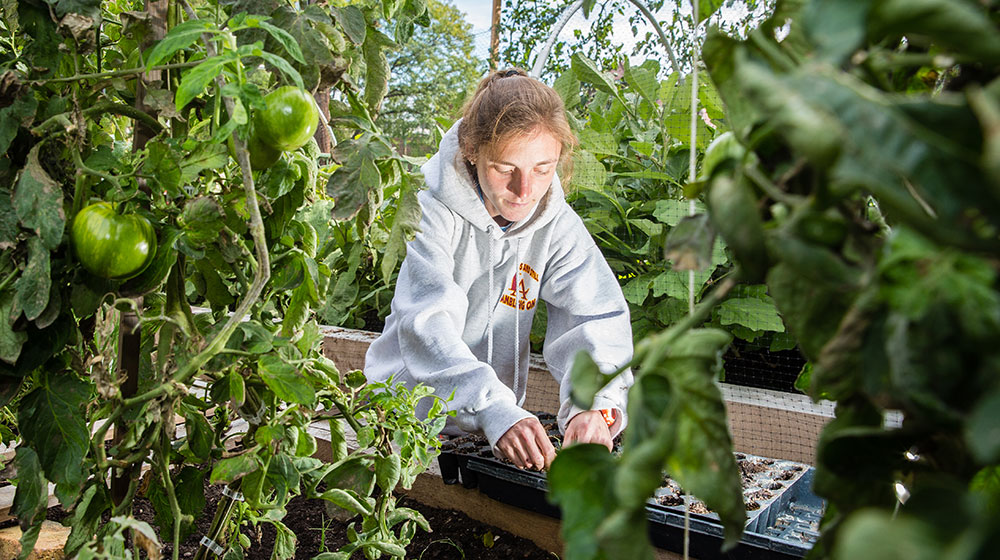 Dr. Rooney joins leaders in higher education, business, and government in signing an open letter showing support of climate action to meet the Paris Agreement.
READ MORE
Message from the Office of the President

July 6, 2022: Dear Loyola Community, We are pleased to announce that Michael Behnam, PhD, has been appointed dean of the Loyola University Chicago Quinlan School of Business, effective September 1, 2022. READ MORE

Message from the President

June 24, 2022: Dear Loyola Community, Today, the United States Supreme Court ruled to overturn Roe v. Wade. We acknowledge that many are feeling frightened or vulnerable, and are concerned that they must stand alone in facing the future. I assure you—that is not the case. In this significant moment for our country, we call for compassion, thoughtfulness, and respect regardless of personal position.READ MORE

Message from the Office of the President

June 13, 2022: Dear Loyola Community, I am pleased to announce that Maciek Nowak, PhD, interim dean and professor in the Quinlan School of Business, has agreed to take on the role of Senior Associate Vice President for Strategic Planning and Implementation.READ MORE

Announcement

May 3, 2022: Experienced leader joins Loyola from Saint Joseph's University.READ MORE

Message from the Office of the President

March 1, 2022: We are pleased to announce that Claire Noonan, D.Min, is joining the Loyola University Chicago community as vice president for mission integration, effective July 1, 2022.READ MORE

Message from the Office of the President

January 27, 2022: We are pleased to announce that Michèle Alexandre, JD, has been appointed dean of the Loyola University Chicago School of Law, effective July 15, 2022.READ MORE

Message from the Office of the President

January 12, 2022: To provide Loyola University Chicago students and their families with adequate time for financial planning, we write to you regarding tuition and fees for the upcoming academic year. For the 2022-2023 academic year, Loyola's Board of Trustees has approved a 3.65 percent increase in undergraduate tuition, to $48,100 from $46,410—an increase of $1,690. Tuition for graduate and professional programs will increase up to 3 percent, depending on the program. READ MORE

Message from the Office of the President

January 6, 2022: Dear Students, Faculty, and Staff, We wish you all a Happy New Year and hope that you were able to enjoy the holidays with loved ones, whether that meant gathering in person or virtually. This message describes our steps for safely returning to campus for the spring 2022 semester.READ MORE

Message from the President

November 16, 2021: Dr. Rooney announces that Loyola has accepted an invitation to join the Atlantic 10 Conference effective July 1, 2022. The A-10 is a 14-university, 21-sport league that is universally hailed as one of the best conferences in the country.READ MORE