archive
University's Presidential Search Process Launched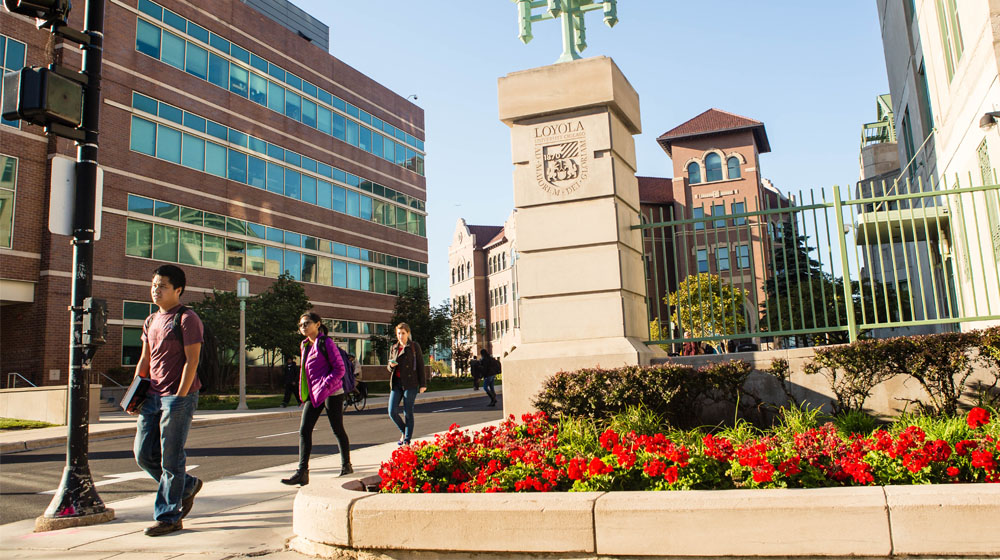 Dear Members of the Loyola Community,
This summer, the Board of Trustees has been working to officially launch the University's presidential search process to identify the next leader of Loyola University Chicago. I write to you today to provide an update on the first step of the process and the next steps as we prepare to move forward.
Our first priority was to identify a small group of Loyolans to serve on the University's search committee. After much discussion among the Board of Trustees, consultation with a governance expert, and having worked with the University's shared governance bodies, I am happy to introduce you to the presidential search committee. Members include:
Robert L. Parkinson, Jr. (BBA '73, MBA '75), Chairman of the Board of Trustees, Chair of the Presidential Search Committee

Dana Bozeman, Staff

Annie Burns, Student

Christopher J. Devron, S.J. (MA '95), Trustee

David G. Embrick, PhD, Faculty

Patrick J. Kelly, Trustee

James Prehn, S.J., Jesuit Community

John G. Schreiber (BBA '68), Trustee

Susan Sher (JD '74), Trustee
The members of the committee will now shift their attention to the next step in the process, which is to identify and retain a national search firm who will work with us to formulate a leadership/position statement, develop a list of key criteria and qualifications, generate a diverse pool of candidates, and screen/interview the candidates with the assistance of the committee. The selection of this firm is an important step in the process, and one that we, as a group, take very seriously.
As I mentioned in my communication to you in March, we are confident that Loyola's prestige as a university rooted in the Jesuit, Catholic heritage will attract extraordinarily talented Jesuit and lay leaders who are able to help us fulfill our mission.
Looking ahead, I will provide the University community with periodic updates on the search process throughout the academic year. I will also keep the community updated on opportunities to engage with both the firm and committee in preparing key criteria and qualifications for our next leader. I expect these opportunities to occur later this fall, after the semester begins.
I want to thank all of you for your feedback and work during this important presidential transition process. I look forward to engaging with many of you throughout the 2015—16 academic year.
Sincerely,
Bob Parkinson (BBA '73, MBA '75)
Chairman, Board of Trustees
Chair, Presidential Search Committee