James Naughton
School of Law
James P. Naughton
Though he's still in his third year as a law student, James P. Naughton is already putting his education to work to make a big difference in the lives of others.
Since entering the School of Law, Naughton has been active in Stand Up for Each Other (SUFEO), a student organization that provides direct advocacy for pre-k to 12th grade students in school discipline meetings, as well as self-advocacy support. He credits his work with students and parents as being an inspiration that's shaped him both personally and professionally.
Naughton has maintained a full schedule as a law student, serving as an academic coach for Target New Transitions, an undergraduate fellow in the Center for Urban Research and Learning, and as a legal research assistant to Professor Alan Raphael. He also co-founded the Arrupe-Law Partnership, a mentoring program for Arrupe College students. On top of that, he's been actively involved with the Moot Court Team, Jackie's Meals, Public Interest Law Society, and as a legal extern for the Illinois Appellate Court.
"Throughout my time at Loyola, I have witnessed and learned the value of service driven by love.

"I truly believe that we are all called to serve one another and part of life's mystery is finding out how to live out that calling…I also believe that service has to be informed by love, in the sense that you recognize the humanness in the people you serve, that you act out of compassion and empathy, and that you always remember that 'care for the whole person' does not just mean you, it means everyone you meet."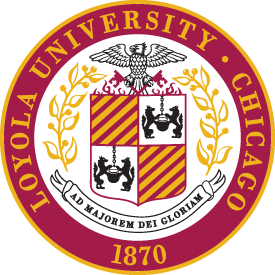 President's Ball
On Friday, November 3, Loyola University Chicago celebrated the accomplishments of the 2017 President's Medallion recipients. See photos from the annual ceremony and semi-formal event at Regents Hall and the Navy Pier Grand Ballroom. Photo Gallery
The 2017-18 President's Medallion Recipients