Campaign for the Rule of Law for Development
Create a world governed by rule of law.
Make a Gift Now
Interested in applying to the Rule of Law for Development program? Learn More
Loyola University Chicago's Rule of Law for Development program (PROLAW) stands at the forefront of efforts to make a just, sustainable world. But we can't do it alone.
Our students and alumni's commitment to the rule of law helps bring us steps closer to a more just world. While studying in Chicago and Rome, too often, financial needs mean deserving students from developed, transitioning, and developing countries won't have access to the Rule of Law for Development program. The economic diversity of our student body depends on our ability to increase financial aid resources.
Further, attracting the very best, most dedicated students requires:
Enhancing our program's academic offerings
Increasing our visibility and accessibility
Ensuring our long-term growth and sustainability
Establishing the rule of law as an urgently-needed professional pursuit
We need your help to ensure the continued success of our vital mission. As we prepare our students for careers in and with:
Governments
International Organizations
NGOs
Campaign Goals
$5M
Endowment
Ensures the long-term growth, sustainability, and viability of the program.
$5M
Current Use Funds
Ensures economic diversity by increasing financial aid resources for students from developing countries.
100%
Increase in Enrollment
Make a global impact
Rule of Law for Development students will apply their foundation of practical skills and competencies in the rule of law, making an impact in the world in four key areas designed to support the United Nation's Sustainable Development Goals.
Conflict Prevention, Conflict Resolution, and Peacebuilding
Conflict Resolution
Nothing is more inimical to rule of law in society than violent conflict. Preventing conflict from occurring is crucial to maintaining rule of law, while remedying the legacy of conflict is crucial to restoring rule of law. Students obtain in-depth practical knowledge and skills to advise and achieve these goals.
Building State Institutions and Constitutions
Building State Institutions
Achieving rule of law throughout society requires the support of an array of state institutions. Establishing and maintaining these institutions involves design, administration, management, and governance considerations.
Economic Development
Economic Development
Strong rule of law institutions create conditions for predictability, transparency, equity, and accountability in commerce. They enable communities to serve basic human needs while providing sustainable energy, innovative technology, reliable investment, health care, construction, transportation, and communication.
Environmental Law
Environmental Law
Effective rule of law institutions are essential to ensuring that environmental law and regulation achieve their purposes. To foster conservation and environmental sustainability, more than 500 multilateral environmental treaties have been created in the past 40 years as well as countless national laws.
Dean of the School of Law
Michael Kaufman
"Loyola Chicago PROLAW offers a world-class range of course offerings related to international law; sustainable development; human rights; and to Rule of Law. The program trains and develops law students, MJ candidates, and LLM recipients capable of achieving social change, whether they work in government, for international organizations, grass roots organizations, or multinational corporations."
Support a truly global cohort
Eight PROLAW cohorts of highly-trained rule of law practitioners are now in their home countries or working internationally to build vital rule of law structures and practices. The current cohort, referred to as PROLAW 9, will be completing the program with the submission of their capstone projects in August of 2020. Those cohorts include 165 students from 55 countries.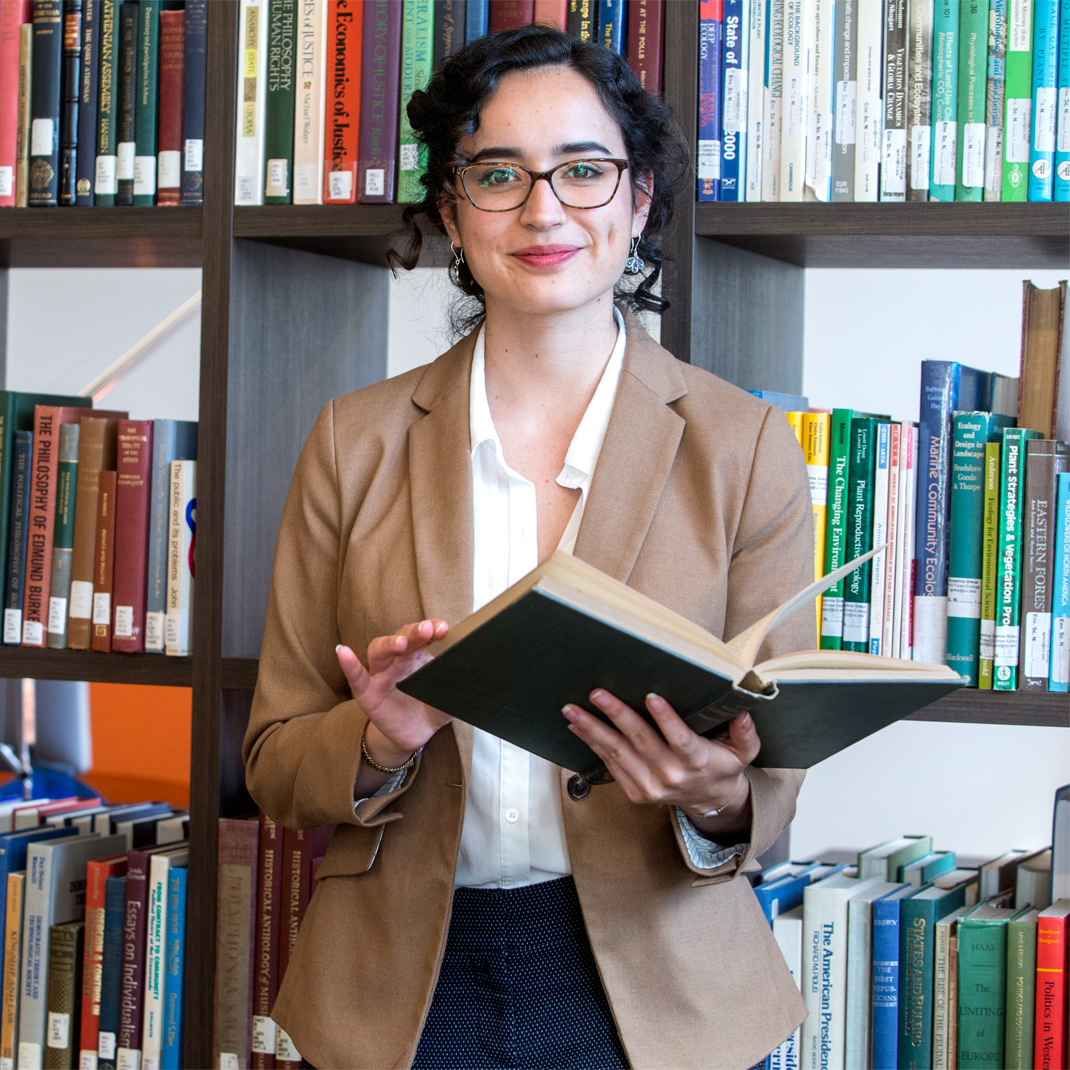 Student Achievement
Incorporating diverse perspectives
Rachel Abrego discovered the Rule of Law for Development program while working with the American Bar Association's Rule of Law Initiative (ROLI) Latin America and Caribbean team. "Our classmates from Africa and Turkey have shared some interesting and complicated professional experiences. ... Hearing diverse student perspectives on a variety of issues has been invaluable for me."
Advance global social justice
Loyola's Rule of Law for Development program is designed to educate rule of law professionals to help countries achieve the United Nations' Sustainable Development Goals and thereby live out the mission of the School of Law, the University, and the global Jesuit community.
Enabling Change
Changing Immigration Law
Baiq "Sarah" Maesarah received a scholarship from Indonesia's Law and Human Rights Ministry and is now proposing a change to an Indonesian immigration law. "It would have taken me years of on-the-job training to gain the skills that I've learned from PROLAW."
Join private and public sector partnerships
The Rule of Law for Development program has received strategic and financial support from a variety of key actors in the rule of law field, including:
Governments
Foundations
Organizations
Large corporations
Individuals
This external funding thus far has enabled Loyola University Chicago to provide tuition subsidies to insure that students from developing and transitioning countries are able to take full advantage of the degree programs.
Build a world in which all countries respect the rule of law
Our progress has been great and our goals lay within our reach. Help us build a world in which all countries are governed by the rule of law that facilitates their pursuit of social justice and sustainable development. Your generosity will enable us to take the next steps on the road to world justice as we enroll and graduate increasing numbers of impactful rule of law professionals from both the developing and the developed world.
Make a Gift Now