AACSB re-accredits Quinlan due to first-rate business education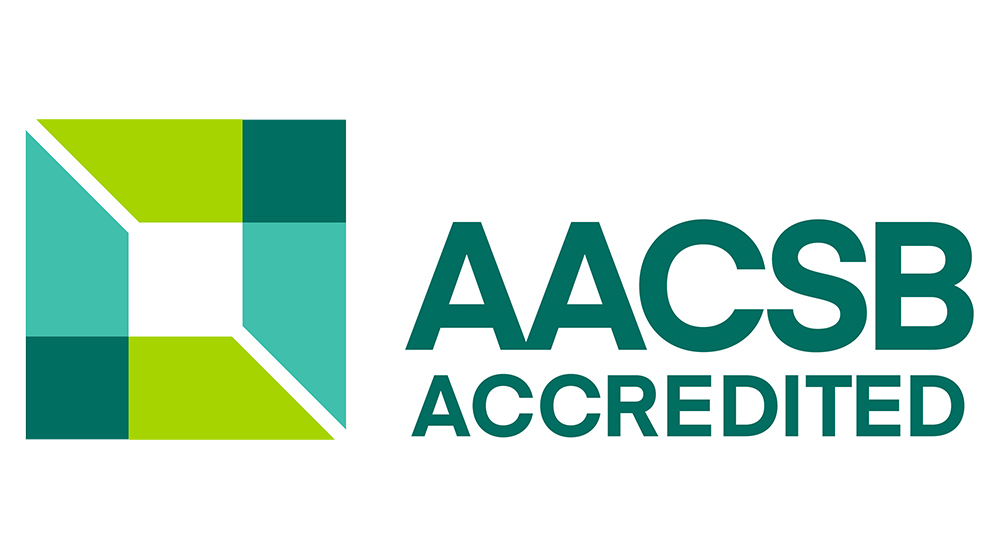 The Quinlan School of Business received re-accreditation from AACSB International—The Association to Advance Collegiate Schools of Business (AACSB) for both business and accounting in April 2021.
AACSB accreditation is synonymous with the highest standards in business education and is awarded to programs that offer first-rate, future-focused business education. Less than 5 percent of the more than 16,000 schools worldwide granting business degrees have earned AACSB accreditation.
Quinlan is among the 870+ business schools worldwide that have earned AACSB accreditation for business, and one of the 185+ institutions that hold additional specialized AACSB accreditation for accounting.
Quinlan has been accredited by AACSB for undergraduate business since 1955 and for graduate business programs since 1980. The accounting program has been accredited by AACSB since 2001.
Rigorous accreditation process
Achieving accreditation is a process of rigorous internal review, engagement with an AACSB-assigned mentor, and peer review. AACSB's accreditation standards require excellence in areas relating to:
Strategic management and innovation
Student, faculty, and staff as active participants
Learning and teaching
Academic and professional engagement
To achieve accounting accreditation, schools must first earn AACSB business accreditation. Accounting accreditation then requires meeting an additional set of standards specific to the discipline and profession of accounting.
Learn more